The provincial capital of British Columbia, the city of Victoria is home to just under 86,000 residents, while the area of Greater Victoria totals out at about 367,000. Located on the southern point of Vancouver Island, Victoria was officially made the capital of British Columbia in 1871, when the province became part of the Canadian Confederation. The city's principal source of revenue is the advanced technology industry, which produces over $3.15 billion each year, spread across more than 880 different companies. This industry has earned Victoria the title: "Canada's Smartest City," according to MacLean's Magazine.
Tourism is also a huge source of revenue for the city, the urban areas attracting 3.5 million visitors per year just for overnight stays. Tourists flock to the city for attractions like the Sunken Garden at Brentwood Bay, the Rifflandia Music Festival in mid-September, or whale-watching tours during the summer.
Want to learn more about loans, credit, mortgages and financing in Victoria? Look here.
Loan Myths
Like any city in Canada, loans have become a large part of Victoria's personal finance culture. Unfortunately, there are a lot of myths about the loan process that can make a first-time borrower nervous about applying. If you've been researching loans, then you've probably heard a few of these myths:
You need to have a perfect credit score to get approved.

Don't worry. If you don't have perfect credit or a high credit score, you won't necessarily be declined. Most lenders are looking for a history of financial stability.

Banks and other basic financial institutions are the only lenders who provide loans.

Another myth. There are plenty of other lenders out there who specialize in all kinds of loans. Just make sure to do proper research and confirm that your lender is a legitimate organization.

Loans will only put you in unnecessary debt. Is paying for your house or car unnecessary? While some loans will take months, if not years to pay off, the debt itself is likely going toward something that makes you happy. In addition, your credit score will rise with every punctual loan payment you make.
All lenders charge the same interest rates.

Watch out, this is another area where it's important to do research. Most lenders, banks included, are going to vary when it comes to their interest fees, especially for larger loans, like mortgages. Make sure your lender offers the best rate for your financial needs.
Wondering how lenders set their interest rates and if you can beat them? Find out here.
Preparing to Apply for a Loan
One very important thing to know about the loan process is that your lender is going to review your financial information. While your credit score is not always a deciding factor for approval, your financial stability will be. In other words, if your financial records show a history of disorganization or debt problems, your chances of receiving a loan are going to drop. So, it's best to prepare yourself in advance by:
Checking your credit. While your credit score might not be a key factor for your lender, your credit report and history might be. Checking your credit before applying is a good way to know if you're safe financially.
Determining how a loan will affect your finances.

Whatever the size of your loan may be, eventually you'll have to pay it in full. You don't want to drain your savings, only to find out you still owe more.

Calculating how much you can afford during the repayment term.

Depending on your current income and savings, your loan can take years to finance completely. Always make sure that the price of your repayments is reasonable and that you'll be able to continue paying them in future years.

Dividing the cost of your monthly loan payments (interest fees included) by your monthly income. This will help you calculate your "debt-to-income" ratio. If your ratio ends up being more than 30-35%, it might be better to wait until you make a little more money before taking on such a risk.
Getting all your financial information and relevant documentation in order.

As we mentioned above, it's best to have all your financial information up to date and ready for your lender to inspect. Disorganization might lead to a rejected application.
Make sure to check these 4 things in your credit report.
Loans and Your Credit Score
Here's another important fact about any loan. No matter how much it is, it will have an effect on your credit score once it's been approved. For example, if you're continuously making your payments on time and in the amounts designated by your lender, your credit score will improve. However, if your payments are late, are not in their full amounts or you're defaulting on them altogether, your credit score will drop drastically and your credit will be wrecked in the process.
Click here to see how your payment history affects your credit score.
If you don't have an amazing credit score before you apply, don't worry. As we stated earlier, there are many lenders who won't factor in your credit score during the application procedure. What they're really paying attention to is your financial stability. They might pull your credit report to see if you have a record of debt problems and other financial issues that will make you a bankruptcy risk. They won't want to lend money to someone if there's a high chance of them not paying it back.
So, if your credit score is low, but your overall finances are in good standing, you shouldn't have a problem finding a lender that's right for you. Just remember to select a lender that reports to the major Canadian credit bureaus, Equifax and TransUnion, because a loan that's paid properly is a great tool for building credit.
Read this to know more about Canadian credit bureaus, also known as credit reporting agencies.
Take a look at this infographic to learn more about how your credit score is calculated.
F.A.Qs
If I don't have a high credit score, can I still get a loan?

Yes. As we said, many lenders won't look at your credit score. If you're in good financial standing, a lot of lenders will approve you.

Which is better to pay my expenses with? A credit card or a loan? This depends on how expensive the purchase is. Cheaper items like consumer goods (groceries, clothing, etc.) can be paid for using a credit card if the monthly bills are not a problem. However, larger expenses like cars and houses can cost tens, even hundreds of thousands of dollars. In these cases, a loan is probably the better option.
Are there ways that I can increase my chances of getting approved?

Yes, there are a number of things you can do that will improve your chances of getting the loan you need, such as:

Checking your credit report before applying. If your credit looks less than favorable, it might be a good idea to wait until it improves.

Paying off any other outstanding debts you have (credit card bills, etc.).

Shopping around for different lenders before you commit to one. It's best to find a lender who offers interest rates and repayment charges that suit your financial boundaries.

Get your necessary financial documentation together. Make sure it's organized and up to date. Looking for lenders in Canada? Here's how to compare them.
Can I still apply for a loan without a credit history?

Yes.

A credit history is just a track record of credit products you've used in the past. If you don't have a credit history, you can still apply, as long as your lender knows you're financially responsible enough to make your loan payments on time and in full. However, a history of responsible credit usage will improve your chances. Look here to see how the length of your credit history affects your credit score.
Do all lenders ask for a deposit before approving me?

Absolutely not!

Be extremely cautious when selecting a lender, as no legitimate company will ever ask for money before approving you. It is illegal in Canada for a lender to ask for an advanced deposit for any reason. If they try, do not give them any information about you or your finances. They are trying to scam you! Watch this video to learn how you can identify a loan scam.
Why did my bank deny my application?

You might not match their specifications. Unlike some lenders, banks will indeed require a favorable credit score, along with a record of financial responsibility, before lending to a client. Just remember, banks are not the only lenders you can find.

Will a loan affect my credit score?

Yes, it will.

If you are managing your loan payments properly, your credit score will improve. However, late payments, short payments, and missed payments will negatively affect your score. What happens when you can't make your loan payments on time? Click here for the answer.
Once I've been approved, how long will it take to get my loan?

This depends on your lender and the loan application process. Being efficient with your application by having all the required documentation ready and updated, as well as filling out your application properly will help you. You should then receive your loan somewhere between 24-hours to a few business days later.

Can I make my payments ahead of schedule?

This also depends on your lender. Some lenders will not allow you to deviate from the payment schedule because of their interest rates. If they do allow advanced payments, make sure to ask them if they charge a penalty.
The Best Financing In Town!
If you've been looking for financing, your search ends here! Loans Canada is by your side!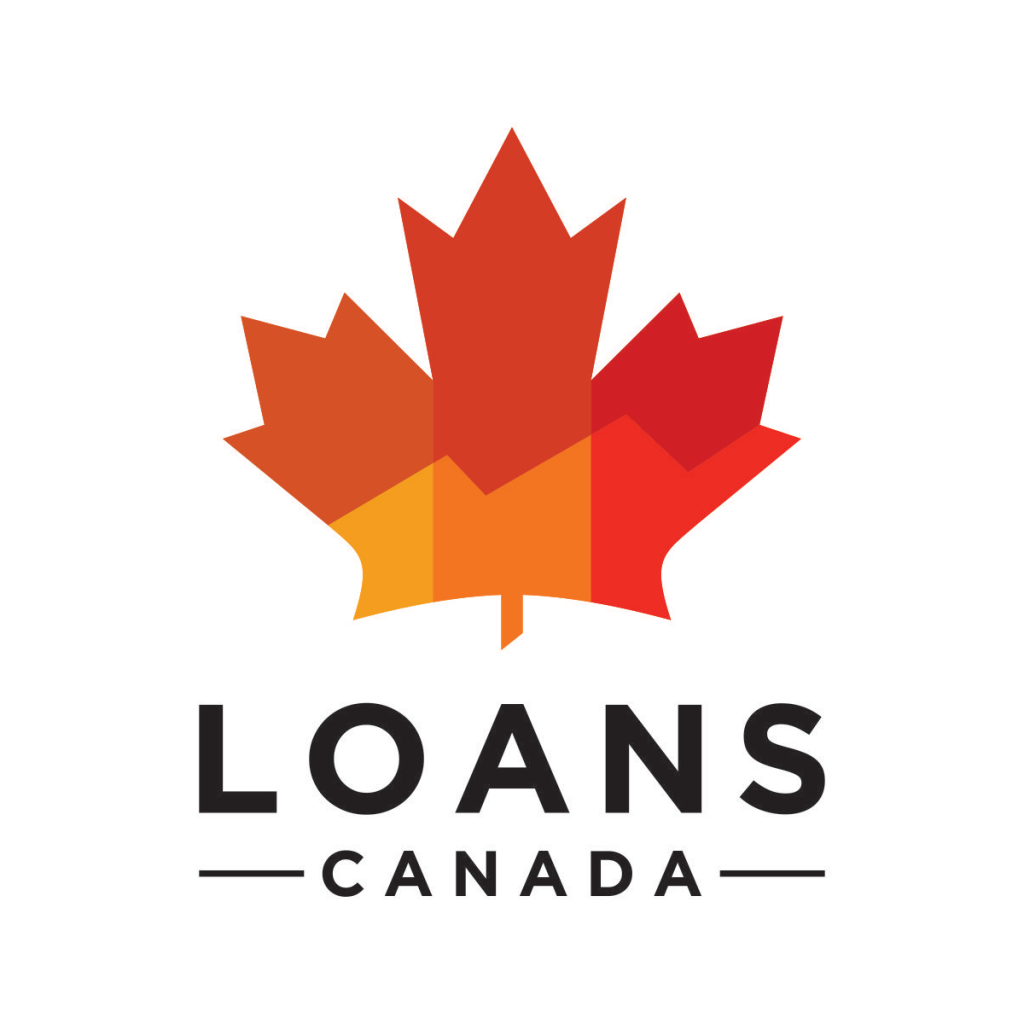 Posted by
Bryan Daly
Bryan completed the Cinema, Video, and Communications program in Dawson College and holds a Bachelor's Degree in English Literature & Creative Writing from Concordia University. Bryan covers a wide range of topics for Loans Canada, including cred...