Being the third most populated city in British Columbia, Burnaby is a hotspot for real estate, culture, business, and tourist activity. However, due to the province's increasing popularity, it's also become an expensive neighborhood to call home. An increased cost of living means that consumers will often require a variety of loans to cover the cost of life's most expensive and sometimes unexpected expenses.
Understanding Loans
While there are many loan types available in Burnaby that serve all sorts of purposes, let's get down to brass tacks with a brief explanation of what a loan actually is.
In essence, a loan is a lump sum of money that you would apply for through either a prime lender, like a bank or credit union, or a subprime lender, like a private or alternative institution. For a price, sources like these are willing to lend you money and charge you interest in exchange.
When you go to apply, you and your chosen lender will arrange a plan to for you to repay what you've borrowed over a specific amount of time. Once you've been approved, the loan money is typically deposited as a lump sum directly into your bank account a few days later, although some lenders offer additional payment methods, such as Interac e-Transfer or cheque.
Depending on the conditions of your loan, you'll usually have to pay it back through installments over several months to several years. Some lenders will even allow you to make larger, penalty-free payments so that you can get out of debt earlier.
Most lenders will offer a variety of payment frequency options, such as:
Weekly

Bi-weekly

Monthly

Semi-monthly

Accelerated
Read this if you're in need of an online loan with affordable monthly payments.
Secured vs. Unsecured Loans
When you apply for a loan, your lender will examine your finances to assess the level of risk you pose as a borrower. If you've got a steady income, a reasonable amount of debt, and good credit, your chances of approval will go up, giving you more borrowing power and often a lower interest rate.
The more money you apply for, however, the less inclined any lender will be to approve you, simply because the risk is greater for them. Nonetheless, applying for a larger loan often means you'll be able to 'secure' it with collateral, such as your house, car, or another valuable asset. As this gives the lender something to sell if you don't complete your repayment plan, there's less risk involved, the outcome for your loan will be better.
If you don't have or don't want to offer collateral, the loan remains 'unsecured'. While this leads to less borrowing power and higher rates, it also means that none of your assets will be in danger of being seized as payment if you default.
The Danger of Using Collateral
Now, before you secure your loan with collateral, it's important to understand the potential consequences. Once the loan is secured, your lender will claim temporary possession over the asset in question. That means if you can't afford your upcoming payments and don't discuss the issue with your lender, they will have the right to seize your property and sell it to recuperate their loss.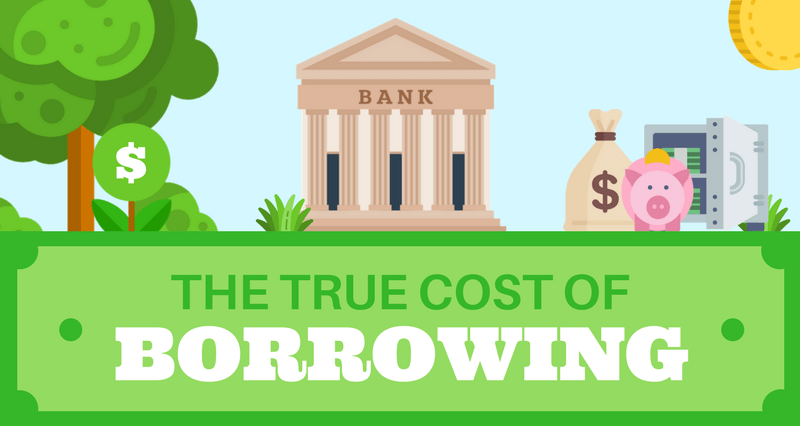 Do you know what the true cost of borrowing is? Find out here.
Increasing Your Approval Chances
Remember, getting approved for a loan, no matter where you apply is all about risk assessment. The less risky a lender perceives you to be, the easier it will be to get approved for more money and better conditions all around. That said, borrowing regulations will vary from loan source to loan source, so be sure to spend time comparing lenders before you apply anywhere.
Prime vs. Subprime Lenders
For instance, banks and other prime lenders tend to have tighter borrowing criteria, meaning candidates with weaker financial health are less likely to be approved, especially for larger loans.
Alternative sources, like private and bad credit lenders, are a little more loose with their restrictions, but often charge higher rates as a result. Nevertheless, all lenders need to be certain that you have what it takes to pay off your loan on time and in full, including any extra costs involved. The risker you are, the more expensive your loan will be, so it's best to have your finances in the best shape possible before you apply.
Take some of the following to strengthen your application:
Pay down any debts you have

Organize any personal or financial documents your lender requests

Complete your application honestly

Check your credit report for signs of error, fraud or identity theft

Spend some time improving your credit score

Provide collateral

Find a cosigner
The Danger of Using a Cosigner
As we mentioned, offering your lender collateral is a good way of securing more credit at a lower rate. However, if you don't have or don't want to risk any collateral, getting a stronger candidate to cosign your application will have a similar positive effect.
Nonetheless, you must also proceed cautiously if you're going this route because your cosigner will become responsible for your payments if you can't make them as scheduled. This can put them in a tough position and harm their finances if they also default. Only apply with a cosigner if they're fully aware of and ready to handle the responsibility they're about to undertake.
Click here to learn what kinds of lenders accept co-signers.
Avoiding High-Interest Rates and Loan Scams
When searching for a loan, keep in mind that every lender charges an interest rate as compensation for their services. That rate, no matter how low, will drive the overall cost of your loan up, so it's essential to factor it into your budget. Then again, there's a big difference between a standard service fee and a total rip-off.
Payday Loans
High-interest rates are a particular problem for people with low financial health or a financial emergency, wherein either scenario would require a fast solution, such as a payday loan (a small loan of $100 – $1,500). These loans are appealing because you can usually receive them within 24-hours of applying and very minimal conditions are required for approval.
Unfortunately, payday loans also come with very high-interest rates and fees, as well as short repayment terms of only 14 days, so it's often better to avoid them unless you're really in a bind, but can comfortably deal with the debt to follow. In fact, the majority of payday lenders will charge the maximum rate permitted in British Columbia.

Take a look at this infographic to learn about the payday loan cycle of debt.
Maximum Interest Rates
A pricey as any loan can be, it's still necessary for lenders to operate within the provincial lending guidelines in order to remain legal. For example, no lender in B.C. is permitted to charge an interest rate of more than $15 per $100 you borrow (15%). If lender's rates do surpass this limit, it's a surefire sign that they are trying to take advantage of you.
Scams, Fraud, and Identity Theft
What's worse, there are many scammers out there that establish fake lending portals so they can steal your money, banking information, and identity. This is particular with subprime and online-based lenders, which are harder to regulate. Never apply with a lender until you've confirmed that they're a legitimate institution with decent credentials.
Take a look at this article for even more information about avoiding loan scams.
To do so, check customer reviews, look up their name in the Better Business Bureau database, and make sure they have a physical address you can visit. If they don't have these elements, their costs/terms are vague or unclear, or they demand payment (such as 'loan insurance') before your loan is deposited, walk away.
Looking for a Loan in Burnaby?
If so, don't hesitate to reach out to us at Loans Canada. We want to match you with a lender in your area, whether you're looking for a loan, debt relief, or another kind of financial solution. Call us today for more information or apply below when you're ready to get the ball rolling.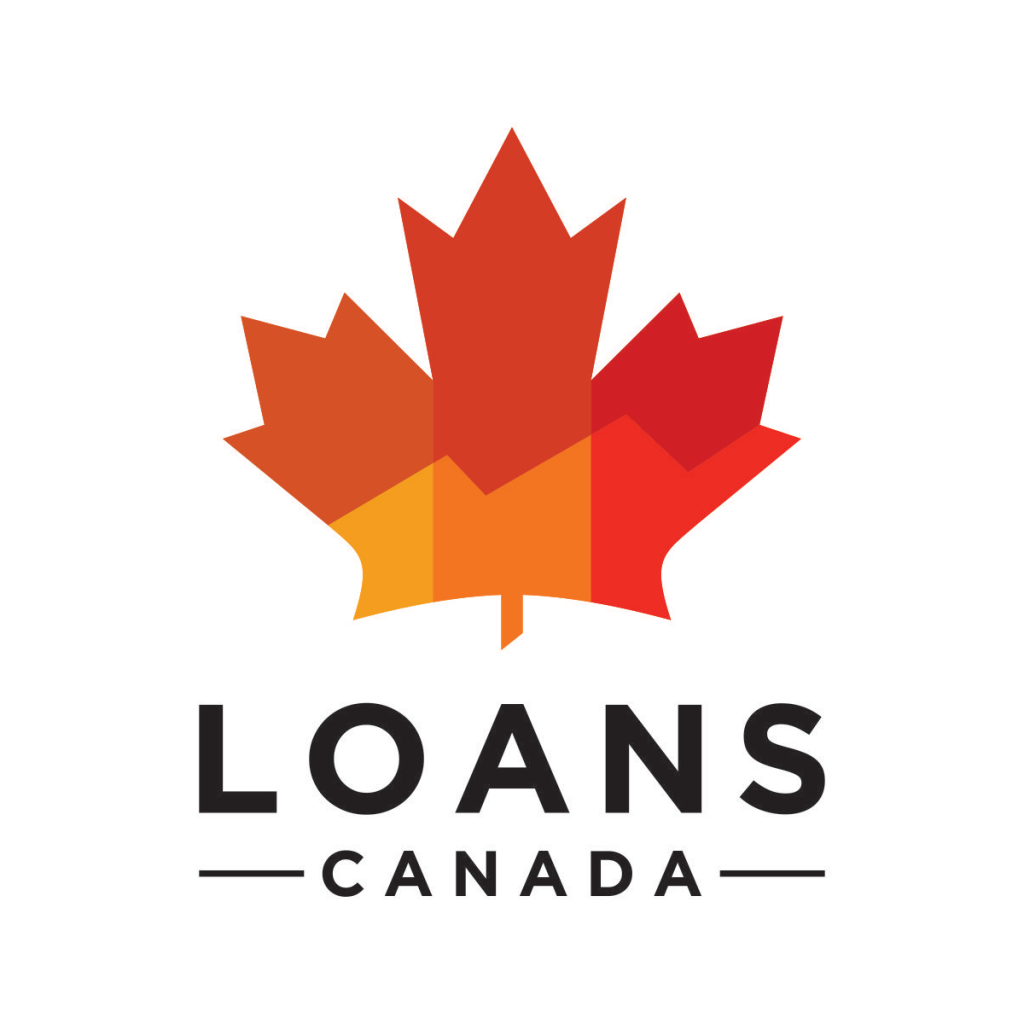 Posted by
Bryan Daly
Bryan completed the Cinema, Video, and Communications program in Dawson College and holds a Bachelor's Degree in English Literature & Creative Writing from Concordia University. Bryan covers a wide range of topics for Loans Canada, including cred...