Vehicle Repair Loans
Investing in a new vehicle or your first car is a big life decision; the convenience and sense of independence are both great feelings that make the cost worth it in the end. Unfortunately, the majority of people forget to factor in those extra pesky and expensive costs when they decide to finally take the plunge. Vehicle repairs are simply one of those things that happen, they're inevitable and often hard to avoid. Furthermore, cars never seem to need to be repaired right after you've been paid and are having a great month, it's always when money is tight and life isn't going your way. More times than not vehicle repairs cost a lot, so much so that the average person usually can't afford to pay for the repairs without any outside help. Now that we've settled in for another long and hard Canadian winter where the road conditions lend themselves nicely to car accidents and breakdowns we want you to be prepared. Here's what you need to know about how to deal with the cost of vehicle repairs this winter.
Should you by a new car or repair your old one? Find out here. 
Ignore Your Credit Cards
We know that your first instinct is probably to charge the repairs to your credit card, but this is probably one of the worst things you can do. Credit cards are a great financial resource and can be used for a lot of things, but paying for your vehicle repairs is not one of them. High-interest rates, short payment cycles and the constant threat of never-ending credit card debt are all reasons why you should not charge your vehicle repairs this winter. We're less than one month into the new year and starting it off by creating credit card debt that could potentially take you the whole year or longer to pay is probably not the new start you were looking for.
Check out this infographic to learn more about your auto financing options.
Choose a Personal Loan Instead
Choosing to get a personal loan to cover the costs of any vehicle repairs that you might have is a great way to relieve some of the financial strain. Unexpected expenses are one of the worst issues to deal with especially if you're trying to save money, cut back or stick to a strict budget. If the cash you need to pay for your repairs is simply not there then a personal installment loan is your next best choice. A personal loan will allow you to get the exact amount of money you need and prevent you from building up unnecessary debt. With a personal loan, your interest rate will be more affordable than that of a credit card and you'll have an easy to follow and reasonable payment plan. With credit cards, there is a temptation to only pay the minimum which will only lead to more debt, with personal loans there is no minimum payment. Instead, you get a personalized payment plan that will help you get your vehicle fixed and stay on track to paying back the money you borrowed. Choosing a personal loan will not only allow you to repair your vehicle but give you peace of mind that you've made the right financial choice for your future.
When Should You Choose a Personal Loan?
Generally speaking, most vehicle repairs are expensive so choosing to get a personal loan to cover the costs is always a great option. A good rule of thumb to remember is if paying for the repairs is going to prevent you from being able to afford your daily necessities then you should definitely look into applying for a personal loan. Here are a few situations when a personal loan should be your first choice.
An accident where all the repairs aren't covered by your insurance.
Unexpected repairs on your engine, brakes, exhaust, transmission or suspension.
A flat tire that requires you to purchase a brand new one or all new tires.
New winter tires to make winter driving safer.
A cracked windshield or window.

Find a Lender That's Good For You
Deciding to avoid racking up unnecessary credit card debt is the first choice to make when dealing with unexpected vehicle repairs. The next choice, which lender is the best fit for you. Don't rush your decision and look into private lenders and alternatives to the bank. Often when you choose to go with a private lender you'll get the money you need quicker and with less hassle. Just remember to make the choice that's right for you.
Apply Today
If you're currently having vehicle troubles or desperately need to get some repairs done on your car stop procrastination today. Applying for a personal loan to help cover the cost of repairs or damages will give you the financial freedom you need and deserve.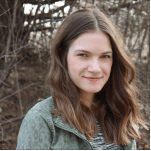 Posted by
Caitlin Wood
in
Auto
Caitlin graduated from Dawson College in 2009 and completed her Art History degree from Concordia University in 2013. She started working as a freelance writer for Loans Canada right after University, eventually working her way up to Chief Content Ed...
---