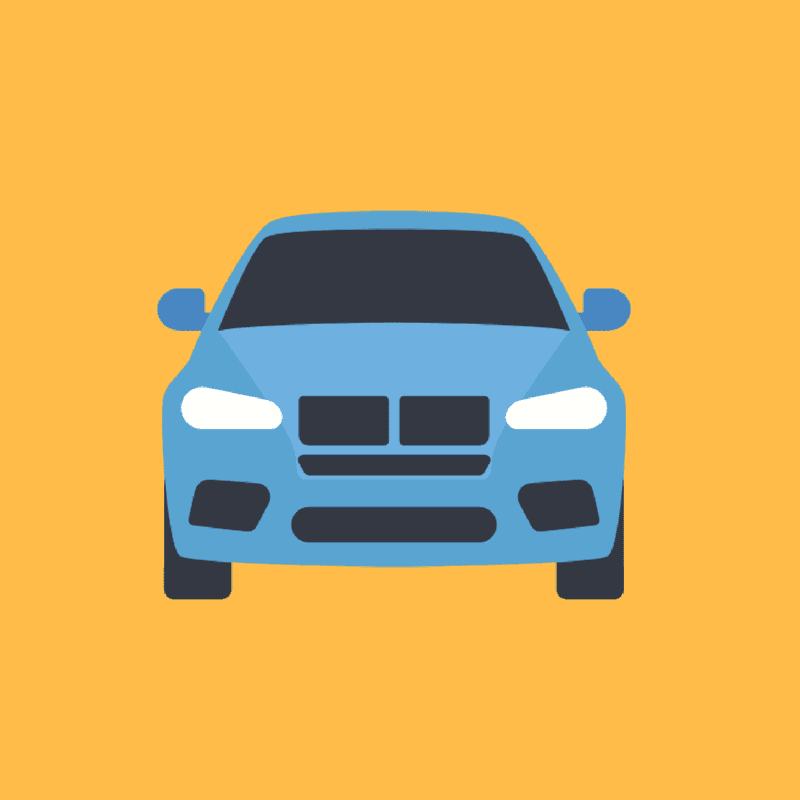 How to Get a Bad Credit Car Loan in Canada
In this day and age, it's essential for many Canadians to own some type of motor vehicle. While public transit, Uber, and taxis might be options, having a car so they can drive whenever and wherever they need is a convenience that the majority of people prefer to have. However, not everyone can afford to purchase a new car, or even a used one for that matter. Even if they have the necessary finances, those same drivers might have a difficult time getting approved for car loans because of their bad credit. So, they'll need to find an option that will allow them to secure a car loan, despite their poor credit.
Thinking about becoming an Uber Driver? Read this.
What is Bad Credit?
As someone applies for and uses a credit product, such as a credit card, they will begin to build a credit history and a credit score. All your credit activity will be reported to the major credit bureaus in Canada (Equifax and TransUnion), who will assemble your information into a credit report. A solid credit score is a valuable tool that consumers can use to secure loans, such as mortgages, lines of credit, and of course car loans. There are a number of factors that can affect a consumer's credit score. If that consumer has been responsible with their credit products by paying their bills on time and in full, their credit score will rise and make it easier for them to continue securing credit products and loans down the line.
However, when a credit user is being irresponsible with their credit products, therefore they've opened too many credit accounts or made late payments, their credit score is going to drop. Then, once a consumer has bad credit, it can be very difficult for them to improve it and can impede them from securing loans and other credit products, in the future, when they really need them.
Credit Score 101
In Canada, a good credit score averages anywhere from 680-900, while a score lower than 500 means that a consumer has bad credit. There are 5 major factors that will determine how a credit bureau calculates your credit score:
Your Payment History

amounts to

35%

of your credit score's calculation. As you make charges to your accounts, then pay your bills (or fail to pay them), a record of your transactions is kept which helps determine your creditworthiness.

Your Record of Debt/Utilization

amounts to

30%

. This is determined by the amount of debt you're carrying, weighed against the amount of available credit you have. For instance, if your credit card has a $5,000 limit, and you max it out from month to month, then only make the minimum payments, your credit score will drop.

Your Credit Length

amounts to

15%

. The more time you've had a credit account open, and have been using that account responsibly, the higher your credit score will be. So, if you have multiple cards and are thinking about cancelling one or more of them, make sure that you cancel the most recent ones.

Recent Inquiries

performed by potential creditors or lenders

make up

10%

. Whenever an organization pulls your credit report, your credit score can be affected slightly. "Soft inquiries" are generally done by a person or company, such as a potential employer or rental personnel when doing a background check, or when you check your own credit score. Soft inquiries will not affect your credit score. However, "hard inquiries," done by financial institutions such as banks, lenders, and creditors when considering you for a loan or credit product, will cause a small, temporary drop in your credit score. If a potential lender sees that you have too many hard inquiries on your report, caused by too many credit applications, it can make them question your creditworthiness.

Your Credit Diversity

amounts to

10%

. This means that the larger the variety of credit products you have active, the better your overall credit score will be, as long as you've been using them responsibly of course.
Need a car so you can commute to work? Check out this infographic.
How to Improve Your Credit Score
Improving your credit score can be a time-consuming process, but is very important if you want to be approved for a loan. After all, what those lenders and creditors really want to be assured of is that you'll be able to pay them back in full, and a good credit score is one of the best ways to do just that. So, if you have bad credit, you can improve your credit score gradually by:
Pulling a Copy of Your Credit Report

– This is something you should do at least once a year, even if you're not trying to improve your score. Requesting a copy of your credit report from a credit bureau is a good way to find out how to improve your credit score.

Disputing Any Errors

– Once you've requested a copy of your credit report, you can review it for any errors caused by a lender or creditor reporting a transaction improperly to the credit bureau, or by the bureau itself for recording a transaction improperly.

Increasing your credit limit

– If you're using more than 35% of your available credit, and not making more than your minimum monthly payments, it can cause your credit score to drop. To decrease the percentage of your credit usage, you can simply increase your credit limit and regulate your spending.

Setting Up Automatic Payments

– Making late payments or forgetting to pay your bills entirely is one of the most common problems that cause a credit score to drop. So, setting up an

automatic payment

system through your bank will help you stay on track.

Paying More Than the Minimum Amount

– While making your minimum monthly payments is a way of keeping yourself from defaulting, it's also a way to get stuck in a cycle of

revolving debt

. To help improve your credit score, not only should you make payments on time, but in the fullest amounts possible.

Look into guarantor loans – If your credit is so bad that you don't qualify with your bank or another lender, you can always apply for one of these loans, which requires a co-signer for your application to be approved. Your co-signer/guarantor will need strong credit and should be ready to take on the full responsibility of the loan if you default on your payments. Warn them that if that's the case, their credit and finances will also be affected negatively if they also default. However, while your bad credit won't initially be a factor, if you do manage to get approved and make all your payments on time and in full, your credit score should increase gradually.
Click here for our helpful infographic: Your Credit Score Breakdown.  
What is a Bad Credit Car Loan?
Even if a potential consumer happens to have bad credit, it is still possible for them to secure a loan for a new or used car through various lenders, creditors, banks, and other traditional financial institutions.
With a bad credit car loan, a consumer with a low credit score is able to finance a car of their choice over a certain payment period, with a fixed monthly interest rate that they can negotiate with their lender. While not all lenders will grant a car loan to someone with bad credit, there are many that will. So, if you have bad credit, don't give up at the first sign of rejection, and shop around for a lender that offers a monthly interest rate that suits your financial needs. Just remember to find a lender offering a "fixed" monthly rate, meaning your interest rate will not increase over time.
Who Can Benefit From a Bad Credit Car Loan?
Bad Credit Car Loans are just that. Loans made specifically for consumers with low credit scores. Since some lenders will reject applications from potential borrowers with bad credit, and most cars are too expensive to pay off all at once, many of those would-be borrowers will need to go to alternative lenders to secure their car loans. Borrowers can then discuss a reasonable and affordable payment plan with their lender, who in turn benefits from their prolonged business as they pay down their loan over several years.
Take a look at this infographic for all the information you need about choosing the right financing. 
What Types of Cars Can You Get With a Bad Credit Car Loan?
Lenders who cater to borrowers with bad credit will typically work alongside specific car dealerships. So, depending on your lender, the types of cars available for your purchase will be limited to the inventory of the dealership they're working with. However, generally speaking, you can expect to gain access to a wide variety of new and used vehicles at a number of different price points, including but certainly not limited to:
Toyota

Honda

Volkswagen

Hyundai

Mazda

Subaru
Whatever brand the car you want might be, your lender will want to be assured of one thing: that you'll be able to pay them back in full, no matter how long it takes to do so. If you do have bad credit, the more affordable car options are going to be the lightly used models from previous years, and the basic factory-floor models that don't come with expensive custom features. However, as long as your lender is confident that you'll keep up with your payments, you should be able to secure a loan for the car of your choice.
Take a look at this for some information on certified pre-owned vehicles.
How to Get Approved For a Car Loan in Canada if You Have Bad Credit
If you're in need of a vehicle to get you from point-A to point-B, but your credit is less than favorable, don't worry, there are lenders out there that will grant you a loan. That being said, there is some necessary preparation that you should do beforehand. The following will help you assure both your lender and yourself that you're ready to take on the debt associated with a car loan. You should start by:
Saving Up

– this is an important practice not just to secure a car loan, but for your finances in general. Cars, no matter what make or model, are a big expense, one that you will be paying until the day yours breaks down completely. Repairs, mechanical work, and other vehicle-related expenses (gas, insurance, etc.) need to be considered carefully before you make your decision. Not to mention, the more of a down payment you can afford to make, the less you'll pay down the line in payments and interest.

Preparing Your Financial and Personal Information  

– not only should you prepare your bank account for the debt to come, but you should have all your financial and personal information updated and ready for your lender's inspection. Doing this will help assure your lender of your financial responsibility and make the application process more efficient.

Researching Various Lenders

– remember that there are a number of different lenders all over town, catering to different types of loans and offering various interest rates. It's important to not only find a legitimate lender but one that will give you a fair monthly rate that you can manage accordingly.

 

Filling Out an Application

– once you've organized all your personal and financial information, and found a legitimate lender with reasonable rates, you can fill out an application with them. The application process should be free. In fact, no legitimate lender will ever charge you for anything before your loan is granted because it is illegal to do so. If your lender tries to charge you for an application or

advanced loan insurance

, don't give them any information and walk away immediately.

Following Through

– after your application is approved and your loan is granted, the best thing you can do to avoid your credit score dropping further, going into default and potential bankruptcy is to keep up with your monthly payments. If you feel like you may be at risk of defaulting, don't wait until the situation worsens. Contact your lender immediately and inform them of the problem. Any good lender will be open to negotiating a more reasonable payment schedule.
Do You Need a Bad Credit Car Loan?
If you need a car loan, but you have bad credit, don't panic. As we mentioned above, there are plenty of lenders across Canada that will grant you a loan with a reasonable payment schedule and interest rate. It's all a matter of finding the right lender for your financial needs, and Loans Canada can help you with that. We'll be happy to set you up with a lender who will get you the loan you need.    
---
★
★
★
★
★
Rating of 5/5 based on 1 vote.
Posted by
Bryan Daly
in
Auto
Bryan completed the Cinema, Video, and Communications program in Dawson College and holds a Bachelor's Degree in English Literature & Creative Writing from Concordia University. Bryan covers a wide range of topics for Loans Canada, including credit improvement, debt management, and all things related to personal finance. In his spare time, he maintains a passion for editing, writing film and television screenplays, staying fit, and traveling the world in search of the coolest sights our plan...
---