Financing a Car Loan or a Car Repair Loan
Whether you're looking to purchase your first car, upgrade or repair your old car finding the right type of financing should be your number one priority. Loans, terms, interest rates, applications, and contracts can all start to get a bit confusing especially when you're trying to make the best choice for your financial situation. We understand what you're going through, but we also don't think it needs to be difficult as it may seem. Picking the right lender to work with should be your first step and after that, whether you need a whole new car or just some cash to make a few repairs on your old one, everything should start to fall into place.
Why a Car Loan Will Work For You
Everyone likes to give financial advice and sometimes its great advice and sometimes it's not so great, so if you've been told in the past that car loans can negatively affect your finances and are hesitant to get one even though you need a car, you need to get advice based on your current lifestyle and financial situation.
Want to know how a car loan can help you improve your credit? Read this. 
Loans are completely dependent on the borrower, so you need to make the decision for yourself. If you need a car and are looking into financing it with a loan then here are a few great advantages to getting the car loan you need:
Being able to buy a car. This might seem a little obvious but if you get approved for the financing you need then you'll actually get the car you want. Without the help of a car loan, you'd be forced to save for years, which for some things can be a great idea. But if you need a car to get to work or simply to make your life easier than a loan may be exactly what you need.
Improve your bad credit. If you're currently struggling with a poor credit history than a car loan can help you. Once you're approved for the loan and you start to make on-time payments every single month you'll more than likely start to see an improvement after a few months. Even if you don't have a bad credit score, a car loan is still a great way to improve your credit.
Get your dream car. With financing, you'll be able to afford the car you've always wanted. Obviously, we suggest that you make sure you can actually afford to make your payments, but if you're able to budget for it, then go for it.
Check out this infographic for more information on choosing the right auto financing for your needs. 
Car Repair Loans
Has one of those dashboard lights been flashing for too long? Is your engine less than reliable? Or maybe you've been driving on your spare tire while trying to save up for a new one. Whatever your current vehicle problem is it probably happened at the most inconvenient time, right? We completely understand what you're going through, but unfortunately, life happens and when it does sometimes it's really expensive.
For even more information about auto repair financing, click here. 
Most people think that car loans are only for purchasing a new or used vehicle when in reality you can get a small loan to help out when your current car just won't cooperate. Whatever's wrong with your car…
Worn out breaks
Broken suspension part
Faulty exhaust
In need of new winter or summer tires
Engine that needs replacing
Transmission that's unreliable
Broken tail light
Bumper that's not holding on anymore
There are specialized financing programs that help out people just like you whose car is in need of some help. Unfortunately, the worst thing about car repairs is that they often occur out of the blue and then need to be dealt with quickly. That's why it's of the utmost importance that you find and work with a lender who has a quick and easy to follow online application and who can get you the money you need right away.
Do You Have Poor Credit?
The majority of people today lead a lifestyle that requires a vehicle, whether it's to get to work on time or pick up their kids from school, cars are a definite necessity. But guess what? Not all of these people have great credit scores, in fact, most have poor credit in general. Having a high credit isn't an absolute must when it comes to car loans, finding financing for a car when your credit is less than great isn't as hard as most people would think or are led to believe.
What are bad credit lenders looking for in a borrower? Find out here. 
One of the most advantageous things about a car loan is that the vehicle itself acts as the security for the loan, this means that the lender is always protected and therefore more lenient when it comes to approving people for car loans. Whatever financial issues you might have, when it comes to car loans you'll always have at least a few different options to choose from. The main reason for this is because lenders tend to look at your financial history as a journey with many different parts, your credit score is one of those parts but it's not the only thing that lenders look at.
Getting The Car You Want!
Poor credit or high credit, a new car or a used one, no matter what you're in the market for and generally speaking no matter what your financial past looks like if you need a car loan there are options available to you. Don't be held back by your credit score, apply for the loan you need and get the car you want today.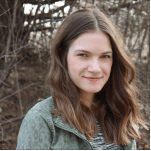 Posted by
Caitlin Wood
in
Auto
Caitlin graduated from Dawson College in 2009 and completed her Art History degree from Concordia University in 2013. She started working as a freelance writer for Loans Canada right after University, eventually working her way up to Chief Content Ed...
---