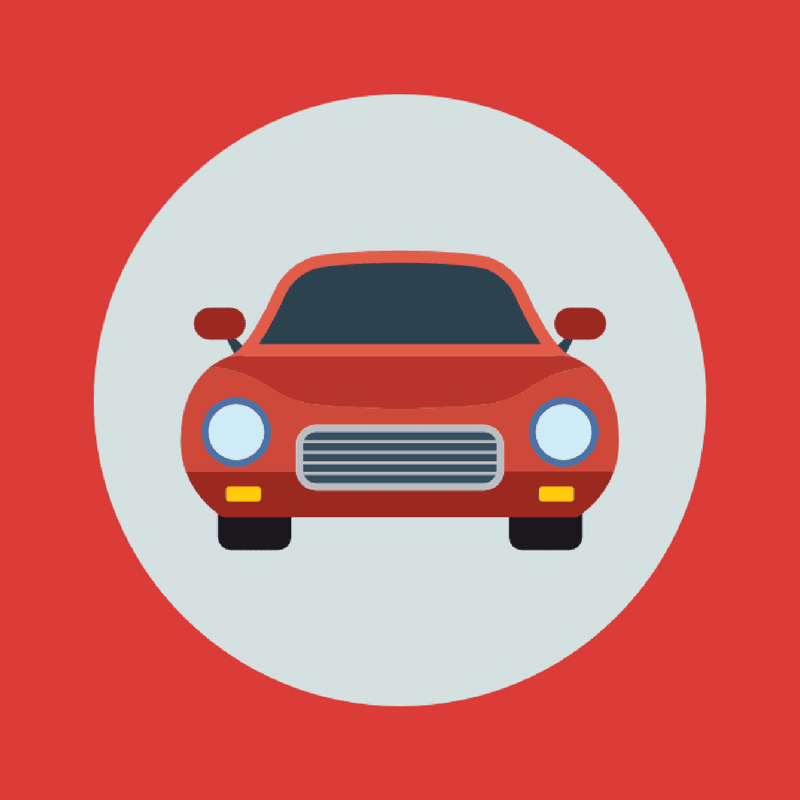 My Credit is Bad, Can I Get Approved For a Car Loan?
More often than not, having a car in most parts of Canada is a necessity. Work commutes, shopping, and other forms of travel are simply easier when you have your own car. Because of the fact that cars can cost thousands of dollars, many Canadians need a loan to buy theirs. And, if you have bad credit, you might be worried that you won't be approved for your own car loan.
However, have no fear, as the answer to the question in the title of this article is a resounding "yes". You can absolutely get approved for a car loan, even if your credit isn't top notch. Not only that but in this day and age, there are several different options for those out there with bad credit to get approved for a car loan. In addition to looking at those options, this article will also list a few helpful tips, so that you can get the best car loan possible, even with bad credit. Let's begin by taking a look at some bad credit car loan options and finish by taking a glance at some tips for buying a car with bad credit.
To see how bad credit affects your daily life, take a look at our infographic.
Options For a Car Loan if You Have Bad Credit
Banks
Most of the time, banks may not be able to give you a loan if you have bad credit, but it is worth a try. Try reaching out to the banks and credit unions in your area. Plead your case as to why they should approve your request for a car loan. While the results might not be fruitful, at least you'll be exercising all your options.
Want to know how you can get a bank account for cheap or free in Canada? Click here.
The Dealership
One of the most common places for people with bad credit to look for car loans is the car dealership itself. Dealerships are often willing to work with everyone and there is a good chance they can help get a deal done. However, some dealerships might look to take advantage of you because of your bad credit, so it is important to be mindful of the deal they are giving you and if you can, shop around to make sure you aren't being ripped off.
Buying a used car? Here are 10 things you should know.
Private Lender
If the dealership isn't willing to work with you or won't give you an interest rate or deal that you feel is fair, it might be a good idea to go the private lending route. There are hundreds of options for private loans out there, but of course, these can often be riskier than getting a loan from an established company, website, or dealership. It is important to do extensive research on the lender if you decide to get a car loan from them.
You can also try a lease-to-own program.
Loans Canada
Perhaps the best option is to check out an online alternative such as Loans Canada. Loans Canada specializes in loans of all shapes and sizes, for everyone, no matter what your credit looks like. As a result, we have plenty of options available for those with bad credit and pride ourselves on the deals we can offer you. We will work with you to find a solution that works for all parties involved, no matter your credit history or current financial situation.
So, now that you know some of the options available to you when you have bad credit and need a car loan, let's look at some tips to help you get the best deal possible and make the process as easy as you can.
Tips for Getting a Car Loan With Bad Credit
Be Positive and Do Your Homework
If someone or some company tells you that your credit is bad, try your best to remain positive and not let that idea get you down. The first thing you should do is check for yourself by getting your credit score and credit report. Plus, every lender has different rules and regulations for what is considered "bad credit", so do your homework. If things indeed aren't looking good, that's okay. As we said earlier, there are still many options out there that you can explore.
Read this to find out how you can get a free copy of your credit report.  
Shop Around
This is an important point and is one of the best ways that you can go about getting a good rate. As you saw above, there are many potential options for you, and it couldn't hurt to look around and consider them all. The more places you look, the better you will understand the type of rate you will be able to get. Also, be aware if something is too good to be true, it usually is.
Don't Go at it Alone
It is also a good idea to bring a friend or family member with you on your journey to find the best car loan. Not only is this a very stressful time, but a second set of eyes can help when it comes to finding the best deal. One on one chats with the salesman or agent can also be intimidating to some, so there is nothing wrong with bringing someone along to help you feel more confident.
Look at the Terms of the Loan, Not Just the Monthly Payment
When people get a loan, they can have a tendency to just look for the best and most attractive monthly payment. However, this is not always a good idea. Looking for things like overall interest rate and the term length are often a better idea than just looking at the payment. Smaller payments could still end up costing you much more in the long run than larger payments. For example, car loans with shorter terms are often cheaper than longer ones, even though the monthly payments will likely be a little bit higher. While the monthly payment is important, of course, it is not the only thing that you should consider when shopping for the best loan.
Click here to learn a few ways avoiding car loan debt.
Read Through the Loan Contract Before Signing It
As with any contract, you should be sure to read it over before signing or agreeing to anything. However, this goes double with car loans when you have bad credit. Your contract could very well be stuffed with useless extras to lure you into a deal that's actually too good to be true. Many borrowers experience this issue because they're so desperate to get their car loan, that they don't read their contract thoroughly. If your loan is contingent on paying for such add-ons, you should find another option.
For more ways of getting a bad credit car loan in Canada, read this.
Know What You Can Afford
With all of these options available to you, even with your bad credit, it can be tough to hold back and not get crazy with how much you borrow. However, it is always important to keep your budget in mind. Don't overestimate what you can afford in terms of a car and always be sure to only take on monthly payments that you think you can handle for a long period of time.
Want to know how much car you can realistically afford? Click here.  
So, as you can see, there are plenty of ways you can get a car loan, even when you have bad credit. While it is always a good idea to try and improve your credit whenever possible, bad credit shouldn't be the thing getting in the way of you getting the car loan you need.
---
★
★
★
★
★
Rating of 5/5 based on 2 votes.
Posted by
Kale Havervold
in
Auto
After dipping his toes into freelance writing while still enrolled in school, Kale decided to pursue freelance writing as his career after earning his Bachelors degree from the University of Regina. In his six-year career as a professional writer, Kale has focused on writing about finance, technology, cryptocurrency, entertainment, and sports. Kale work has been published on Yahoo, RentHop, the Regina Leader-Post, and ReboundFinance.com. Kale loves to create a wide variety of personal financ...
---