Rate Comparison Websites vs Mortgage Brokers
If you're searching for a new home and need a mortgage, your first option is to visit your bank. Your second option is to visit a mortgage broker, and your third option is to visit one of those rate comparison websites such as RateHub.ca or RateSupermarket.ca and apply through there.
The question is, which option is going to save you the most amount of money?
Applying with a bank
Finding financing directly from your bank is never a good idea, particularly because you are limiting yourself to only one lender and a few options. We just did a piece on the 5 things banks don't want you to know about which illustrates some of the disadvantages of dealing directly with a bank.
Bankers or gangsters??
Both working with a mortgage broker and using rate comparison websites are great alternatives to applying directly with a bank. Both allow you to shop around and determine where and how you can find the best mortgage rate with the best terms and conditions.
What rate comparison sites are all about
But just what is a mortgage rate comparison website all about? Well, as their categorization suggests, these sites aggregate mortgage rates from various different lending institutions. This lets you see which lenders offer the best rates, and they make it easy for you to apply.
Don't mortgage brokers do the same thing?
Mortgage brokers do something similar, but not exactly the same. A rate comparison website can, at best, put you in touch with a broker or lender interested in your file. They use low mortgage rates to draw you in, just like the banks do, when in fact your qualification is no where near guaranteed.
Mortgage brokers work with you, the applicant, to determine what the best solution available to you is. It is a far more personalized and traditional approach to borrowing, and it comes with its many merits. While banks and rate comparison websites try to draw you in with rates you can't qualify for, mortgage brokers are honest with you from the start and work both with you and for you, with the goal of getting you financed. After all, a mortgage broker wins only when you win – and not on a click or a referral. Click here for more information on the benefits of using a mortgage broker.
Mortgage brokers do the shopping for you, which is indeed a process similar to that offered by a rate comparison website. The most important difference however is that a mortgage broker knows what you can qualify for, whereas the rate comparison website is just using numbers to get your business.
In conclusion…
In conclusion, there is no denying that shopping for a mortgage is your best bet so avoid visiting a bank directly when applying for a mortgage. You can test your luck with one of those mortgage rate comparison websites, but your best bet is to visit a trusted mortgage broker.
Do you need help connecting with a mortgage broker? Apply with us, we can help.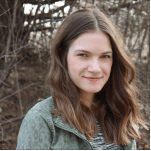 Posted by
Caitlin Wood
in
Mortgage
Caitlin graduated from Dawson College in 2009 and completed her Art History degree from Concordia University in 2013. She started working as a freelance writer for Loans Canada right after University, eventually working her way up to Chief Content Editor. Her work has led to a large expansion of the company's content department and she manages a staff of talented writers who are passionate about educating Canadian consumers about credit, debt, and all things personal finance. With over five ...
---