3 Ways Brokers Help You Save
By

Caitlin in Mortgage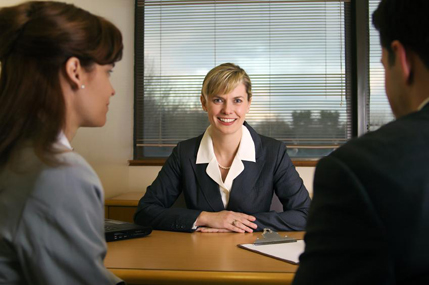 So it's finally happening: you're shopping for a new home. You have the whole home shopping experience figured out, but the financial stuff? That's a different story. Should you visit a mortgage broker or go straight to your bank? What's the best option?
Well, this guide will show you the three ways mortgage brokers will help you save money.
1. Brokers negotiate
Most people find it easier to just visit their bank and accept whatever the bank gives them. They are more worried about their approval than they are about getting a good deal. And while it's getting tougher and tougher to find a mortgage these days, taking this strategy is not a good move. You are always better off negotiating as it can save you thousands of dollars during the course of your mortgage.
The only problem you, as an individual, face when negotiating with different lenders for the best rate is the fact that each lender pulls your credit score individually. If you used a mortgage broker your credit file would only be pulled once and your credit score wouldn't take a hit.
In having your mortgage broker negotiate with lenders you'll benefit from a mortgage broker's expertise. Nobody knows the market better than a mortgage broker because a broker always needs to be informed of the best mortgage products available on the market to offer his or her clients the best services. Employing a mortgage broker is a winning strategy.
2. Brokers know who has the better deals
Since mortgage brokers deal with lenders (traditional, unconventional and private), they know the market better than anybody. If you are shopping for property and require financing, then of course you want to visit a mortgage broker. You are really limiting yourself to only a small amount of options if you don't open yourself to the larger market through the services offered by a mortgage broker.
3. Brokers get the special rates
We discussed this in a different article and we're going to discuss it again in this one, as it is one of the best assets a mortgage broker can offer its clients.
Mortgage brokers develop relationships with their lenders that often turn out to be quite fruitful. Lenders love how brokers refer them a lot of traffic and they reward brokers with special, unadvertised mortgage rates. The reason a lender can do this is because they can offset the loss in interest rate income with an increase in volume. If all lenders offered the same rates then a broker could deal with any lender. However, if a lender rewards a broker and his customers with a special rate, then that broker will bring that bank a lot of business, and that's business that it may otherwise have lost!
---