The Dark Side of Money: Financially Motivated Murders
By

Caitlin in Money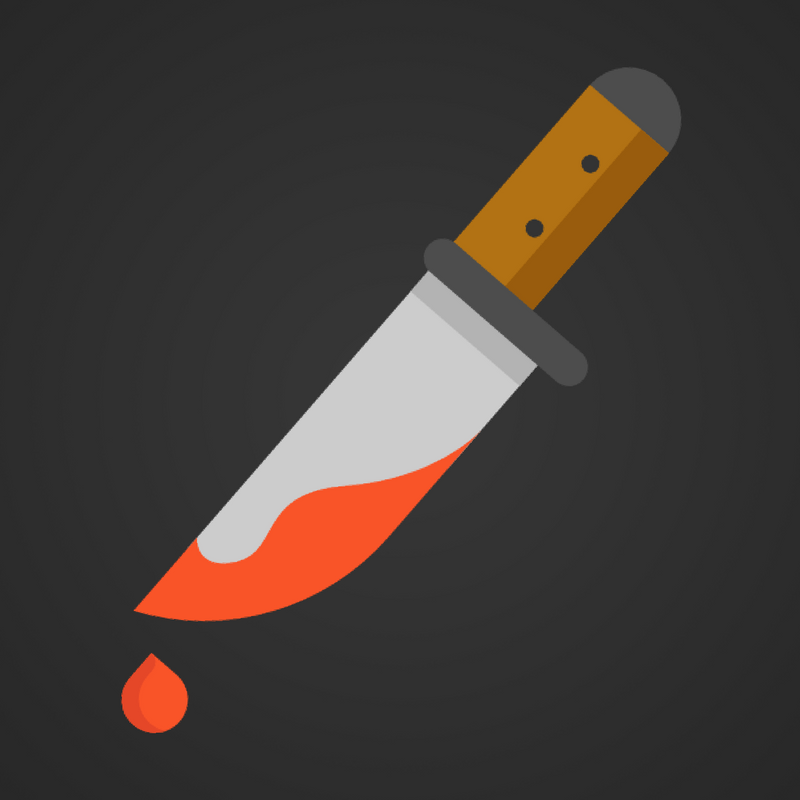 Million dollar insurance policies, stolen identities, millionaires, and serial murders, in honour of the creepiest of days, let's take a look at the darker side of money. Here are some of Canada's grimmest financially motivated murders.
Peter Demeter, Mississauga's Most Notorious Murderer
On December 6th, 1974, Peter Demeter was convicted of arranging the murder of his wife Christine Demeter. Husband and wife lived in Mississauga Ontario; they had an obviously unhappy marriage as during Demeter's trail (which, by the way, was the longest in Canadian history) it was revealed that the wife may have also been plotting the murder of her husband. Apparently, both had been after a $1 million insurance policy.
Demeter's story doesn't end there, because what do you do after you've been convicted of having your wife murdered? You try to have not one, but two more people killed. Demeter tried to have the son of his cousin who had been handling his finances killed and then, a couple years later, the daughter of his lawyer. He's currently serving several life sentences in an Ontario prison.
Albert Johnson Walker: Financial Expert and Canada's Most Wanted Criminal
Albert Johnson Walker is a Canadian murder who was convicted of murdering business partner Ronald Joseph Platt on a fishing trip in July of 1996. While the crime that Walker was convicted of seems relatively uncomplicated, it's the years that preceded the murder that proves that Walker was a breeding ground for strange and criminal activity. Let's break it down:
Albert Johnson Walker starts Walker Financial, his company grows and he achieves success.
A deal that he invested in goes bad.
It becomes apparent that Walker has defrauded his clients out of $3.2 million.
Walker flees Canada with his 2nd daughter and heads to Europe.
While he's hiding in Europe he's charged in Canada with 18 counts of fraud, theft and money laundering.
He becomes the Canada's most wanted criminal for a short period of time.
Walker heads to England where his daughter pretends to be his wife.
He meets Ronald Joseph Platt, his soon to be murder victim.
In 1992, Platt leaves for Canada and Walker assumes his identity.
In 1995, Platt returns to England where he is then murdered by Walker a year later.
Walker is charged and found guilty of the murder of Ronald Joseph Platt.
In 2005, Walker was transferred back to Canada and in now serving out the remainder of his life sentence at a prison in British Columbia.
The Bizarre Life and Murder of Gang Yuan
Gang Yuan was a wealthy businessman living in Vancouver British Columbia. When his cousin Xiao Mei Li, her husband Li Zhao, and their daughter Florence Zhao fell on hard times, he allowed them to live in his West Vancouver mansion with him and even found them employment. Although, it's interesting to note that the Zhao's were registered as the owners of the property at the time of the murder of Gang Yuan.
Gang Yuan lived a complicated and mysterious life. He allowed countless family members and acquaintances to live in his home, potentially fathered up to 5 children, went on luxurious spending sprees, and even lent Li Zhao (the husband of his cousin) upwards of $2 million dollars. Furthermore, Florence Zhao, the daughter of his cousin, appeared on the local reality television show Ultra-Rich Asian Girls where she allegedly claimed that Gang Yuan's house, private island, and Rolls Royce, belonged to her.
On May 3rd, 2015, Gang Yuan's body was found in his Vancouver home, it had apparently been cut up into more than 100 pieces. Li Zhao (the husband of Gang Yuan's cousin) was charged with second- degree murder and interfering with a dead body.
Dennis Oland and the Murder of his Millionaire Father Richard Oland
The Oland family founded and continues to operate the Moosehead Brewery in Saint John New Brunswick. They are, to say the least, a maritime dynasty. In July of 2011, Richard Oland was found bludgeoned to death. His son, Dennis Oland, was the last known person to see him alive. Four years after the death of Richard Oland, Dennis Oland was found guilty of killing his father.
The murder of Richard Oland shattered the once pristine façade that the Oland family had been able to maintain for the most part. It can often be hard to find true privacy with small town living and there were always allegations of infidelity and family issues being thrown around. Dennis may have also been dealing with serious financial issues. But one thing is for sure, no one had expected son, Dennis Oland, to brutally murder his father. Even after being convicted of the murder, one week ago on October 24, 2016, Dennis Oland's guilty sentence was overturned by an appeals court and he has been granted a new trial.
Clifford Olson and the "Cash for Bodies" Deal
Clifford Olson, having been convicted of murdering 11 children in the early 80s in British Columbia, is one of Canada's most notorious serial killers (this serial murder case is also the largest in B.C history). While he was not a financially motivated murderer, it's the subsequent "cash for bodies" deal that he made with the R.C.M.P after finally pleading guilty to the murder of 11 children that makes this murder case so controversial.
In 1982, after Olson is charged with the murder of 10 children, his trial starts with him pleading not guilty to all 10 charges. Three days into the trial he changes his plea to guilty to 11 counts of first-degree murder. Unbeknownst to the general population, Olson had struck a deal with the RCMP (only after Olson was sentenced would the plea become public knowledge). Olson was to plead guilty to the 10 murders (he added in the 11th as a "freebie" because he was so pleased with how well his plan had turned out) he would receive $30,000 for providing the RCMP with evidence concerning the 4 bodies that they had already found and $10,000 for any other bodies he helped them locate or murder site he identified. In total, the RCMP paid into a trust set up for Olson's wife and son $100,000. Clifford Olson was found guilty and given several life sentences, he died in prison in 2011.
---