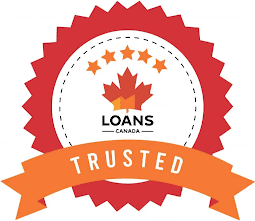 Join
millions

of Canadians who have already trusted Loans Canada Find A Lender
Provider Details
Who is LendingMate?
Note: LendingMate is no longer active in Canada.
LendingMate offers credit-constrained Canadians the opportunity to qualify for the financing they need with the help of a guarantor. Their fast and straightforward online application allows consumers to apply for up to $10,000 and their flexible policies mean you'll have peace of mind that you'll be treated like family.
A LendingMate guarantor loan is particularly beneficial for those consumers who:
Have bad credit

Have no credit

Are self-employed

Have gone through past financial issues
How Do I Apply With LendingMate?
To apply for a guarantor loan with LendingMate, you'll have to submit a form online, complete with the amount of money you're requesting to borrow and how long you'd prefer your repayment plan to be. You will then be given a link (by text or email) that will guide your guarantor to their own portion of the application form.
Afterward, you and the guarantor will receive separate calls to confirm your personal information. Once everything checks out, LendingMate will typically deposit the loan funds directly to the guarantor's account within 24 hours of approval, which they will send to you when you're ready. Overall, the process is fairly straightforward.
To be eligible for a LendingMate Guarantor Loan, you must:
Be a permanent resident of Quebec, Ontario, or British Columbia

Be between the ages of 19 – 75

Be fully discharged from any consumer proposals or bankruptcies

Prove that your income will support your upcoming installments and interest rate
To become your guarantor, your cosigner must:
Be between the ages of 19 – 75 and a permanent resident of QC, ON, or BC

Provide proof of a sufficient monthly/yearly income

Be cleared of any consumer proposals or bankruptcies

Have a positive credit history and good credit score
What Are the Benefits of Applying With LendingMate?
LendingMate is a simple lender that offers basic guarantor loans. Here are a few benefits that help them stand out:
Loans are available in three provinces (Ontario, Quebec, and British Columbia)

No fees charged for late payments, letters, or early debt repayment

Since they are a regular lender, no loan brokerage fees are involved

Their loan calculator details how much you will pay overall

Having a guarantor gives you a backup plan in case you cannot make payments

Loans are unsecured, so none of your assets will be seized if you or your guarantor default

If you and your guarantor's criteria check out, even a large loan may be deposited within 24 hours

Borrowers who are unemployed, living off benefits, or have bad credit are accepted as long as they are not in active bankruptcy or consumer proposal

You will only have to pay interest for the months you're in debt. No extra interest will be charged if you pay the loan off early.
Pros and Cons of Applying With LendingMate
Once you have all the information you need about your chosen lender, make sure to weigh the benefits and drawbacks of applying with them so you can confirm that their products are best for your particular situation.
Pros
No hidden fees for late payments, letters or early debt settlement

No collateral required for approval

A guarantor is a good insurance policy to have if you cannot make payments

Easy approval standards for you and your guarantor to pass
Cons
Relatively high-interest rates (bad credit loans are often more expensive)

Not available in all provinces/territories (Quebec, Ontario, British Columbia only)

Rates may differ depending on your province

Defaulting on too many installments can result in debt collection procedures and, in extreme cases, various legal actions (lawsuits, wage garnishments, etc.)
LendingMate FAQs
What is a guarantor loan?
LendingMate only offers one type of credit product, known as a guarantor loan. This is a lump sum of money that, when approved, gets transferred to your bank account via direct deposit and is repaid over time through installments. However, to apply properly, you will need a stronger borrower to cosign the application. By guaranteeing the loan, they agree to take over your payments if you cannot afford them, thereby preventing any debt collection procedures that may follow (unless they also go into loan default).
Who can benefit from a LendingMate guarantor loan?
Although anyone with a qualified guarantor can apply, LendingMate is a good place to go when you have trouble getting approved with a traditional lender, such as a bank. Because of their easier approval standards, clients who have bad credit, low income, or recent consumer proposal/bankruptcy discharges may benefit the most.