The Importance of Insuring Your Condo
Insuring a condo is a much more complicated process than insuring a home (learn more about insurance basics, here). This is because you are sharing the building, its utilities, and all its issues with other people and because of this, unexpected accidents can occur. Additionally, you'll more than likely have to pay for more than a single insurance policy (when you own a house, you only need one policy). When purchasing a condo, you may be required to pay for several types of insurance:
Commercial condo insurance

– This policy is owned by the condo association and covers the main structure of the building and common areas (you'll contribute to this with your condo fees).

Personal condo insurance

– You own this policy and will be responsible for setting it up. It will cover the condo's appliances, upgrades, personal liabilities, personal belongings, and theft from your unit.

Tenant insurance

– You own this policy and it might be required if you're renting out a condo unit that you own.
When living in a building, your condo association will have an insurance policy for the building (commercial condo insurance) and you will have a separate insurance policy for your unit (personal condo insurance). The condo association is made up of all members of the building and a master insurance policy includes coverage on the main building's walls, floors, roof, elevators, lobby, gym, and any other common areas. The condo association can also choose to have a more comprehensive insurance policy. This includes the same coverage as a master policy except it also includes protection on items within each unit, such as appliances, carpets, cabinets and interior walls. Even though this insurance policy is preferred, your condo association may or may not have it, as it depends on the decisions made by the association. Additionally, it's important to know what kind of insurance policy your building has before choosing your own personal insurance policy.
14 insurance terms you need to know, click here.
Condo Insurance Policy
The building's insurance policy is so important because it helps when the association makes a claim for damage done to a common area in the building. It also significantly helps you if you're responsible for covering the entire amount. For example, if there's a leak in your unit on the 8th floor, water can spread and damage the units below you. Your condo association might demand that you pay for the damages, which could cost you thousands of dollars. In this situation, your condo insurance policy can help you cover the cost of the leak. However, if the leak ruined or broke any personal items, you would claim this on your personal insurance policy.
Personal Insurance Policy
Even though your building has an insurance policy, you still need to get your own private insurance. This is because your building's insurance only covers the basic fundamentals of your unit and it won't include any upgrades to your unit. For example, if a fire destroys your very new and expensive fridge, the buildings policy will only cover the cost of the original appliance. So, if the original fridge was worth $500 and your new fridge that was damaged in the fire is worth $2000, you will only receive $500 from the building's insurance.
However, even if you've saved your money and kept all the old appliances, you still need a personal insurance policy to protect other private items in your home including jewelry, furniture, computers, art, and more. If your home contains very expensive items, be sure to buy extra insurance in order to cover those items. Furthermore, if you ever need to move out of your condo for a short period of time because of a fire or other issue, your personal insurance would help cover your living expenses.
More Advantages
Personal insurance also protects you against any third-party liability incidents in your home. If an accident happens in your unit, with your guest, your personal insurance will cover it. However, if an incident occurs with your guest or anyone else in a common area, the association's building insurance policy will cover the costs. Your personal insurance policy can also protect you and your family if you accidentally damage someone else's property. Thus, spending a small amount of money each month on a private insurance policy is completely worth it. Accidents are unpredictable and having a personal insurance policy can save you thousands of dollars in the long run.
Looking to purchase a condo? Learn how to shop for a mortgage.
Condo Insurance Tips
Provided below is a list of things to keep in mind when purchasing condo insurance.
Storage locker: If you have a storage locker, make sure your insurer is aware so it can be included in your policy.
Valuable and sentimental items: If you own any expensive items, make sure you have coverage for all non-standard, valuable objects you have in your condo. This includes items such as expensive jewelry, costly music instruments, and sporting equipment. Artwork and wine collections have to be considered separately.
Home sharing programs: If you participate in any home sharing programs, make sure you inform your insurer of this activity. An example of this would be a  program like Airbnb. If you forget to tell your insurer, they may refuse to pay your claim if any damages occur.
To close, if you've been debating about whether or not you really need your own individual insurance policy, stop debating and get the policy. It will ensure coverage of your personal items and provide you with peace of mind.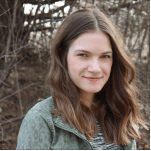 Posted by
Caitlin Wood
in
Insurance
Caitlin graduated from Dawson College in 2009 and completed her Art History degree from Concordia University in 2013. She started working as a freelance writer for Loans Canada right after University, eventually working her way up to Chief Content Editor. Her work has led to a large expansion of the company's content department and she manages a staff of talented writers who are passionate about educating Canadian consumers about credit, debt, and all things personal finance. With over five ...
---