How To Survive Black Friday 2019
Whether you're on the hunt for this year's super deals, just like to watch the madness unfold around you, or are looking to mark off a few gifts on your shopping list, there's one thing that we can all agree on, Black Friday is crazy in both the best and worst possible ways.
Arm yourself with the following 10 tips and you should make it through Black Friday in one piece and hopefully with a few great purchases.
Looking for ways to save some money this winter to help pay for your Black Friday shopping?
1. Create a Game Plan
If you want to have a successful Black Friday then you need to have a plan, especially if you're after this season's most popular deals. Check out flyers and online ads, make a list of the items you want to try and pick up and then determine which stores you need to head to first. If you're looking to visit more than one store, try to plan around their locations. This way you won't be driving back and forth, getting stuck in traffic and potentially wasting your precious shopping time in the car.
2. Choose the Quietest Locations
While you're creating your game plan, consider choosing locations that have fewer visitors on a daily basis. Obviously, these locations won't be as quiet on Black Friday but they also may not be as busy as the bigger more central locations.
Keep in mind though that this tip may be useful for all shoppers as companies don't always stock all of their locations with the same number of items.
3. Make a List
It can be very easy to get overwhelmed, confused, and maybe even lost among the crowd of people when Black Friday shopping. If you know what you're going to be shopping for, write it down or make a list on your phone. This way when you're surrounded by hundreds of people who are all after the same deal and you can't remember which colour slippers your sister asked for, you can refer to your list.
4. Resist Impulse Purchases
We've all had that feeling before, the rush that comes with finding a great deal. It's great because there's nothing quite like saving money, especially during the holiday season. But, more often than not, great deals also lead to impulse purchases. Saving 75% on a new toaster is great if you need a new toaster but if the one you got last Black Friday still works, you're just wasting your money. Creating a list will not only allow you to remember what you came for it can be a useful tool to help you resist making any (or too many) impulse purchases.
How to Stick to Your Holiday Budget in 6 Easy Steps, read here.
5. Arrive as Early as You Can
Set those alarm clocks people. Black Friday shopping doesn't just take place during normal Friday business hours. Stores open crazy early Friday morning or never actually close Thursday night. There will be lines and if you have something very specific that you want to buy, you need to be in that line as early as you can pull yourself out of your warm bed to go stand in a line outside in the cold and possibly snow.
6. Shop with a Friend
Safety in numbers, success in numbers, or at least fun in numbers, no matter how you look at it, Black Friday is definitely better when you invite your friends along. If you're looking to get some good deals on gifts or just have a good time watching all the other intense shoppers, then a friend could be great company. But, if you're going to be one of those intense shoppers and go after a specific deal, then a friend could be a great helper. You'll be twice as likely to grab the hottest items this year.
7. Dress Accordingly
Depending on what type of climate you live in, how you should dress will vary. You also need to keep in mind what type of shopping you'll be doing. Are you planning on standing outside in a line during the early hours of Friday morning while it snows? If so, you better have on your warm jacket and boots. Is your main goal to buy some new clothing? You might want to wear clothing that's comfortable and won't be annoying to take on and off while you try on potential purchases. You get what we mean, figure out how your day is going to pan out and then dress accordingly.
8. Bring Snacks
Nothing ruins Black Friday shopping like a hungry shopper. Stash some easy to eat snacks in your car, this way when you head back there to unload all your awesome purchases you can grab a quick snack and take a short break before you head back into the madness in search of even more great deals.
9. Stay Hydrated (or Caffeinated)
Black Friday shopping is a marathon and possibly a sprint mixed together. Getting up early, waiting in line, and hurrying through a crowded store in full winter gear takes a lot of effort. You should try to pace yourself when you can so that when you do need to enter serious shopper mode you have the energy. Make sure you stay hydrated and if all else fails, caffeine is your best friend.
10. Research as You Shop
Lastly, if you decide to purchase anything that isn't on your list, take the time to research the item first. Researching as you shop will allow you to make sure the items you want to buy aren't on sale for a better deal at a different store.
Worried about overspending this holiday season? Click here.
---
★
★
★
★
★
Rating of 5/5 based on 1 vote.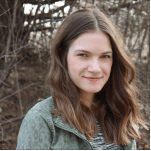 Posted by
Caitlin Wood
in
Advice
Caitlin graduated from Dawson College in 2009 and completed her Art History degree from Concordia University in 2013. She started working as a freelance writer for Loans Canada right after University, eventually working her way up to Chief Content Editor. Her work has led to a large expansion of the company's content department and she manages a staff of talented writers who are passionate about educating Canadian consumers about credit, debt, and all things personal finance. With over five ...
---