6 Unexpected Expenses to Prepare For This Winter
Sponsored by Fairstone
For this blog, we've teamed up with our partners at Fairstone.
Having an emergency fund can help lessen the burden when it comes to paying for repairs and other expenses. But we often forget how vulnerable we are to financial emergencies, and don't save as much as we should.
Our partners at Fairstone shared the most common expenses Canadians face in the winter, to help you prepare yourself financially.
Inspect your furnace and make sure it works before it gets too cold
If you own your furnace, replacing it could put a big dent in your budget. Furnaces typically have a lifespan of about 15-20 years. If your furnace is reaching the end of its lifespan, start putting money aside now. It's always a good idea to test your furnace before it gets too cold out. If you realize it's broken before you need it, you'll have a bit more time to save up the money needed to replace it. The same goes for other heating sources in your house like gas or wood fireplaces. Don't forget to repeat your inspection every year.
Flooded basements
A burst pipe and melting snow can cause your basement to flood during the winter months. Depending on the cause, home insurance doesn't always cover flooding. Even when you are covered, you still may need to pay a deductible from your own pocket.
If you're purchasing a house, you can always ask the previous homeowners if the basement floods. This will help you gauge whether or not you should put away extra money for flood repairs. No matter how prepared you are, sometimes basement floods come with no warning signs. If this happens to you and insurance doesn't cover the damages, a home repair loan can help you get the money you need to make repairs.
Broken snow blowers and plows
Most Canadians rely on snow blowers or plows for snow removal. While a shovel may do the trick, it might be unrealistic depending on the size of your walkway or driveway. Be mindful of the age of your snow blower and whether the warranty has expired. If you have an old machine without a warranty, it may be a good idea to set aside some money in case yours breaks down during a heavy snowfall.
Winter car maintenance
Winter car maintenance includes anything from oil spraying, switching to winter tires to new windshield wipers. And this doesn't include any repairs your car may need throughout during winter, which is something you should be mindful of if you drive an older model. Didn't budget enough for repairs? A car repair loan can help cover the difference.
High utility bills
Most people expect higher utility bills during the winter months, but if you're new to your house or apartment, the increase may surprise you. Avoid surprises by asking the previous owners for a year's worth of utility bills so you can see how the prices fluctuate through the seasons. And don't forget that winter weather is unpredictable. If you experience colder than average temperatures, your bills will increase even more.
Holiday expenses – unexpected travel, increased shipping costs and more
No matter how much we prepare for the holidays, there always seems to be expenses that surprise us. Last minute invites to holiday parties sometimes means unexpected travel. Even if you're within driving distance, you'll have to factor in any additional gas and lodging costs to visit friends and family. On top of this, many websites and couriers increase shipping costs during the holidays, which we often forget to consider as part of a holiday budget. If multiple holiday bills are too much to tackle, consider combining them into a single consolidation loan.
While preparing for unexpected expenses can help, you never know how much an emergency is truly going to cost until they happen. If an unexpected expense puts you in a tight spot, check out these tips that can help you handle a financial emergency.
If you've done everything you can, and still can't find any room in your budget to cover expenses, an emergency personal loan could help. Interested? You can request a free, no-obligation loan quote, telling you how much you could qualify for and what your payments might be.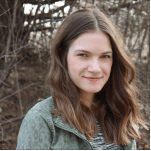 Posted by
Caitlin Wood
in
Advice
Caitlin graduated from Dawson College in 2009 and completed her Art History degree from Concordia University in 2013. She started working as a freelance writer for Loans Canada right after University, eventually working her way up to Chief Content Editor. Her work has led to a large expansion of the company's content department and she manages a staff of talented writers who are passionate about educating Canadian consumers about credit, debt, and all things personal finance. With over five ...
---