The 2016 RRSP Contribution Deadline is Approaching
By

Bryan in Taxes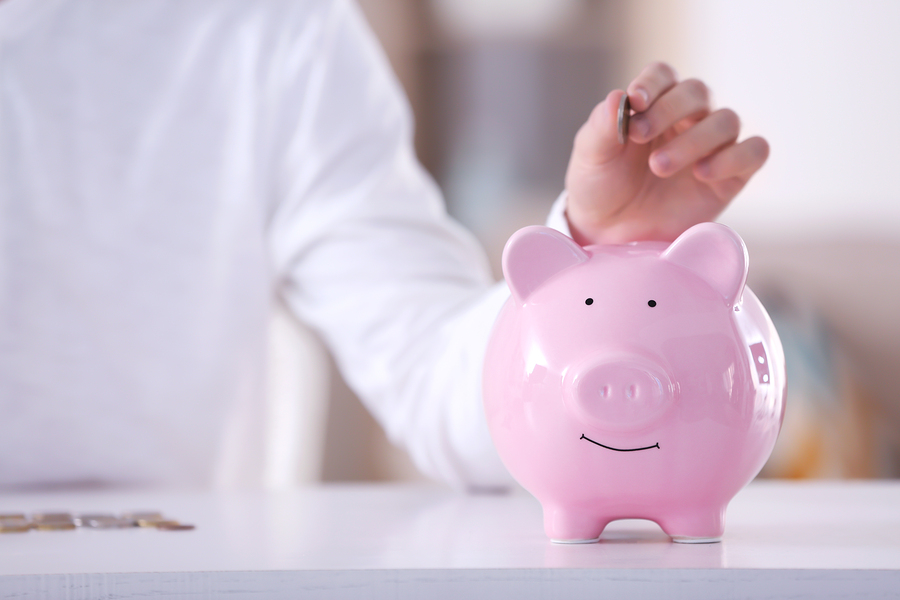 For those who don't already have one set up, a Registered Retirement Savings Plan (RRSP) is a type of account that you can open through your bank, credit union or other financial institution. The account is then registered in the Canadian Revenue Agency database. There are several different types of RRSP accounts, and once you have one established, you and your spouse or common-law partner can then make contributions to it, usually a fixed amount on a monthly basis.
The RRSP Contribution deadline for 2016 is March 1st, 2017. Therefore, any money you've deposited into the account before this date is deductible on your tax return. Consult the CRA website for more information on the yearly contribution limits.
However, if you haven't opened up your own we have a few tips for you to take into consideration.
Talk to a Tax Specialist
Even if you usually file your own taxes, if you're confused or want advice about RRSP contributions, it's a good idea to contact a tax specialist to get a second opinion about the benefits of contributing more to your RRSP for the 2016 tax season.
Consider the Benefits
When you start contributing to an RRSP, not only are your contributions tax deductible, but there are several other ways you can benefit.
Tax Sheltered Earnings
RRSPs are not tax-free, they are tax sheltered. This means that any money you earn from the investments in your RRSP are tax sheltered until you retire and decide to start making withdrawals. In your later years, typically when you're earning less income and in a lower tax bracket, when you decided to withdraw from your RRSP you will have a lower tax rate and therefore pay fewer taxes on the money you withdraw.
Home Buyer's Plan
Once you've saved up enough money in your RRSP, you can also benefit from the "Home Buyer's Plan." So, if you are considering buying your first house, you can borrow up to $25,000 from your RRSP, tax-free (if you have a spouse, they can also borrow up to $25,000 from their RRSP, tax-free). However, be aware that after a two-year grace period, you must pay yourself back within 15 years. The minimum yearly payment is 1/15 of the amount you borrowed from your RRSP, if you are able to pay it back sooner you can do so.
You must be considered a first time home buyer in order to qualify for this plan. If you have previously owned a house you may still be able to qualify for this program if you have not owned a house in the past 4 years (for more information on what constitutes a first time home owner, please visit the CRA's website here).
Lifelong Learning Plan
There is also the "Lifelong Learning Plan" to take into consideration. This type of plan works very much the same way as the Home Buyer's Plan, except that you can contribute to your education instead. You or your spouse can withdraw up to $10,000 per year in order to pay for a full-time education, which can be post-secondary or trade-school training, at a maximum amount of $20,000 over four years. In this case, you must pay at least 10% of the withdrawals back each year, within 10 years of the withdrawal.
Spousal RRSP's
If you and your spouse, or common-law partner decide to open up a spousal RRSP account, you will also be eligible for other benefits. In this case, both partners can make contributions to the account, bringing the total amount higher by the age of retirement. While the age limit for contributions to your own RRSP is 71, you can continue to put money into your spouse's RRSP until they turn 71, assuming they are younger than you. If you should pass away before your spouse does, the money in your RRSP will be transferred into an account registered in their name. On top of this, if you make more income than your spouse, you can contribute money to their RRSP, and in doing so receive an extra deduction on your tax return, along with the one you'll get from your own RRSP.
For more information on Spousal RRSP's, take a look at the TurboTax website.
Be Aware Of Over Contributing
One very important thing to remember about RRSP contributions is that there is a limit to which you can deposit during the year. The limit amount will also increase slightly every year. For 2016, the RRSP dollar limit is $25,370. Usually, you'll be taxed 1% per month of any contributions more than $2,000 over the yearly RRSP limit.
For more information on over contributions to your RRSP or RESP, visit the CRA website.
Contribute to Your Financial Future
If you're looking to have a secure financial situation in the future, so that you can retire as early as possible and spend your later years focusing on what's important to you, making contributions to your RRSP is a great idea. Even if you're not earning as much income as you'd like, making small deposits into the account every month is a good way of ensuring that you'll at least have a nest egg set aside for your golden years. Talk to a financial advisor for more information on how RRSP's can benefit you.
Take a look at our previous article if you're Having Trouble Figuring Out Your RRSP.
---