14 Insurance Terms You Need to Know
No one knows if they'll ever really need insurance but it's something that we all know we should have, just in case. Recovering from weather damage, an accident or an injury typically costs significantly more than the average person can handle on their own. This is exactly why insurance is so important, to help protect you from financial ruin when life isn't going the way you hoped it would.
Having some knowledge of some of the basic insurance terms will not only help you understand the whole process better but it will allow you to choose the best possible insurance company to work with.
Agent
An insurance agent is someone who both represents a specific insurance company and sells their insurance products. An agent typically needs to be licensed in whatever province or territory they work in in order to sell insurance.
Broker
Unlike an insurance agent, an insurance broker works with or sells the insurance products of more than one insurance provider. Brokers must also be registered licensed in whatever province or territory they work in in order to sell insurance.
Claim
If you've experienced a loss or event that is covered by your insurance you need to file a claim with your insurance provider in order to reap the benefits of your plan.
Claim investigation
Once you've filed a claim with your insurance company they will conduct a claim investigation where they will collect all the necessary information needed to decide whether or not they will pay you for your claim.
Coverage
When you purchase insurance you'll pay for a certain amount of coverage. Your coverage represents the maximum amount of money your insurer will pay you should you need to file a claim with them.
Premium
Your insurance premium is the amount you pay on a regular basis to be insured. Typically you'll pay either monthly, quarterly or annually and the amount is subject to change.
Deductible
When you purchase insurance part of your agreement will be the amount you need to pay, should you file a claim and it's accepted, before your insurer pays the rest. If you agree to a high deductible your premium will be lower, this is because should you incur any losses you're agreeing to cover a larger part of them.
Insured
When you have an insurance policy you are referred to as the insured.
Insurer
Your insurer is the insurance company that has issued you your policy.
Policy
Your insurance policy is the legal contract that you and our provider both sign. It includes all the details of your plan, coverage and premium including:
What events or losses are covered by your policy
What circumstances will lead to your insurer making a payment to you
The amount of money or the type of benefit you'll receiver should to make a claim and it's accepted
Policyholder
The policyholder is the person who has purchased the insurance plan; this is typically the insured but not always.
Exclusions
Exclusions are events or losses that aren't covered by your policy. Everyone's policy is different so it's extremely important that you read your policy and understand what the exclusions are, some more common exclusions are:
Your health insurance policy may exclude a medical condition you had before you purchased the insurance.
Your travel insurance policy could exclude claims you make while traveling to certain "high-risk" locations.
Your home insurance might exclude certain types of water damage.
Should you be concerned that you might need to file a claim that is not covered by your policy, it's possible to purchase rider or endorsement insurance to cover risks that aren't included in your policy.
Rider
A clause, which can be purchased for an additional cost, that provides further protection for risks that aren't covered by your basic policy. This is also offer referred to as an endorsement.  Always check with your insurer to make sure you fully understand what it and what is not covered by your policy.
Risk
Risk is the probability that an event or loss covered by your insurance will actually happen when your policy is in effect.
Insurance is probably one of your (and ours) least favourite monthly expense, but it's definitely something we all require so equip yourself with the knowledge you need.
For more information about insurance check out these articles:
Looking for insurance?
Click here to start shopping.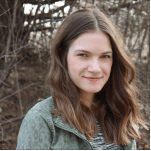 Posted by
Caitlin Wood
in
Insurance
Caitlin graduated from Dawson College in 2009 and completed her Art History degree from Concordia University in 2013. She started working as a freelance writer for Loans Canada right after University, eventually working her way up to Chief Content Editor. Her work has led to a large expansion of the company's content department and she manages a staff of talented writers who are passionate about educating Canadian consumers about credit, debt, and all things personal finance. With over five ...
---