5 Insurance Mistakes to Avoid
Lauren Arnold, Planswell
Investing your hard-earned money and purchasing a property is always the fun part when it comes to financial planning. Nonetheless, insurance is the piece that often makes or breaks your financial future. 
There are three types of insurance that can alter the course of your financial future, one way or the other: life, critical illness, and disability insurance. Their primary role is to ensure that a health problem never becomes a financial problem. 
The problem with insurance is that it is almost always sold by agents who are paid and incentivized by commission (aka the more they sell, the more they make). This is why it's hard for them to do what's truly in your best interest. Here are five insurance mistakes to avoid: 
Too Much Insurance
There are certain points in your life where you will need more protection. This often includes when you begin to have people depend on you – whether that be a new child or a spouse. There would be more at stake if you were unable to earn an income when there is another person dependent on your salary.
However, many situations require less insurance. For example, if you are starting your professional career and single with no dependents, life insurance often won't make sense for you. Keep in mind that your greatest asset is your capability to earn and income. This is especially true if you are beginning your career and retirement is many decades away. Critical illness insurance ensures that any illness that may come your way won't wreak havoc on your finances, leading to stifling debt.
Insurance is so often sold by salespeople who earn a substantial commission. So it makes sense why they would want to sell you more coverage than you need. Getting an unbiased opinion from either a fee-for-service planner or from Planswell can help you combat the sellers out there and make the right decision for you.
Not Purchasing a Specific Amount, For a Specific Reason
Pricing insurance is rather complicated. If you spend some time shopping around for insurance (which you definitely should), you'll see that life insurance is often sold in these big, round numbers. $500,000 or $1,000,000. 
This is because of two main reasons, the first being that calculating a more precise amount requires some more in-depth calculations. The second is that rounding up to a larger number is a quick and easy way to make some more commission.
The exact amount of insurance you are purchasing should always be rooted in a deep understanding of what is going on in every aspect of your financial life.  
Purchasing Insurance as an Investment Strategy
It's not unusual for an "advisor" to propose purchasing insurance as an investment. Names such as whole life insurance, universal life insurance, as well as segregated funds (which are similar to mutual funds, but with an additional insurance component).
The biggest issue with these investment/insurance products is that the returns are often far overshadowed by the extensive (and often not explained) fees and commissions charged by the salesperson. 
It will often always make sense to buy low-cost insurance and low-cost investments, and then keep them working together under your financial plan. Keep in mind they are two separate parts. 
Waiting Until Something Bad Happens
This one is self-explanatory; it's not too late until it is. Unfortunately, insurance is something you purchase (usually) when you're healthy, and things are going well. You're protecting yourself against what could potentially happen to you down the road.
Once you have pre-existing conditions or more of a health history, it is a lot more complicated to purchase insurance. Yes, some alternative lenders are willing to insure those in that situation. But it will always be more affordable and easier to secure insurance when things are going well. 
Not Reading The Fine Print
While you always want to see the best in people, unfortunately, the way traditional financial is structured, you have to look out for yourself first. For example, if you're looking at a critical illness insurance policy, you have to consider what is covered. All policies are not the same. Some policies only cover four illnesses compared to others that cover more than 20. 
While you're doing your due diligence throughout your insurance purchase journey, it would be helpful also to research what is covered by public healthcare. Unfortunately, a surprising amount is often left on the patient to cover.
Overall, being extremely informed about what you're purchasing and what is and is not covered is vital in helping you make the absolute best decision. This ensures you won't be wishing you did more research if you ever ended up needing to make a claim.
It may be tempting to purchase insurance from an agent who promises this is the right decision for you while making it seem like the best and simple option. It's important to remember that protecting yourself will always start with making informed and wise decisions. Without exception, understand what you're doing and why when it comes to your finances. 
More often than not, this means having a holistic financial plan that looks at all aspects of your financial life. So go ahead, spend the next few minutes building yours today and get a clear idea of everything you need to do to reach your financial goals.
Grow your wealth. Manage your borrowing. Protect your assets. Planswell gives you a free plan that ties investments, insurance, and mortgages together so you can maintain your lifestyle throughout work and retirement.
★
★
★
★
☆
Rating of 4/5 based on 5 votes.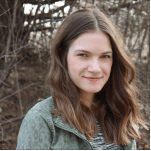 Posted by
Caitlin Wood
in
Insurance
Caitlin graduated from Dawson College in 2009 and completed her Art History degree from Concordia University in 2013. She started working as a freelance writer for Loans Canada right after University, eventually working her way up to Chief Content Editor. Her work has led to a large expansion of the company's content department and she manages a staff of talented writers who are passionate about educating Canadian consumers about credit, debt, and all things personal finance. With over five ...
---