Can You Buy a Car With a Credit Card?
If you've ever thought about using your credit card to outright pay for a new car you might want to think again. Typically you'll end up spending more on interest and the dealership might not even accept credit card payment for the full amount. Using your credit card to purchase a vehicle should never be your first option especially when there are countless private lenders willing and able to lend you the money you need. Even if you have $10,000 or $25,000 on a new card, here are a few reasons why you don't want to use your card for this type of purchase.
The Interest Rate
For starters, the interest rate that you would receive on a car loan is likely significantly less than the one you have on your credit card. Even if you tried to pay the balance off as soon as possible the likelihood of you having to pay some serious interest charges is very high. Just remember that paying your credit card's interest rate on a large purchase like a car will in the end make that car cost a lot more than the purchase price.
You Might Not Get the Points
You may hear about people making a big purchase with their credit card because they want to get the rewards points. People will charge a large purchase to their card, earn the reward points and then pay off the balance right away before they are charged interest. Credit card companies and auto dealerships are aware of these tactics and that's one of the reasons that some auto dealerships don't allow car purchases with credit cards. All credit card companies have different reward point systems and depending on the purchase, you might not be granted the points you thought you would get.
The Car Dealership May Say No
The car dealership may not allow you to use a credit card as most businesses have to pay credit card transaction fees every time they have a customer use a credit card. If you think about it, it really wouldn't be to their advantage to allow you to pay with your credit card. Ideally, about six percent of a car deal is gross profit, meaning, that's how much a dealership can expect to make. Then they have to deduct commissions and other related costs. If you use a credit card, given the amount that's being charged on the card, the dealership may have to pay upwards of four percent in fees just to process the transaction. If you tried to negotiate the selling price, this can further cut into their profit margin and wipe out any incentive for them.
Using a Credit Card for a Down Payment
If you're currently looking to purchase a new (or new to you) car but don't quite have the cash to cover a down payment you might be able to use your credit card to pay for your down payment. If the dealership accepts this then you can use a more traditional auto loan to cover the remainder of the cost of the car.
If you do end up using your credit card to pay for the down payment on a new car you'll have to make sure you can afford to pay for both your credit card bill and your car payment. If you think this is going to be a problem then you need to look for alternative funding. Having a large credit card bill and a car payment to make every month could end up hurting your credit in the long run, especially if you make a late payment or miss a payment all together.
Ultimately, while it might sound like a good idea to charge a new car on your credit card, to avoid extremely high interest rates you should always consider an auto loan first. Typically the average person can't afford to buy a new vehicle outright, auto loans exist to help you get the car you need so take advantage of them.
Are you shopping for a new car?
If you're in the market, then give Loans Canada a shot! You can use our application form here to get started on your next car purchase.
Similar Articles
---
★
★
★
★
☆
Rating of 4/5 based on 5 votes.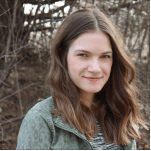 Posted by
Caitlin Wood
in
Auto
Caitlin graduated from Dawson College in 2009 and completed her Art History degree from Concordia University in 2013. She started working as a freelance writer for Loans Canada right after University, eventually working her way up to Chief Content Editor. Her work has led to a large expansion of the company's content department and she manages a staff of talented writers who are passionate about educating Canadian consumers about credit, debt, and all things personal finance. With over five ...
---