Brake Financing
Loans Canada: The Country's Best Loan Comparison Platform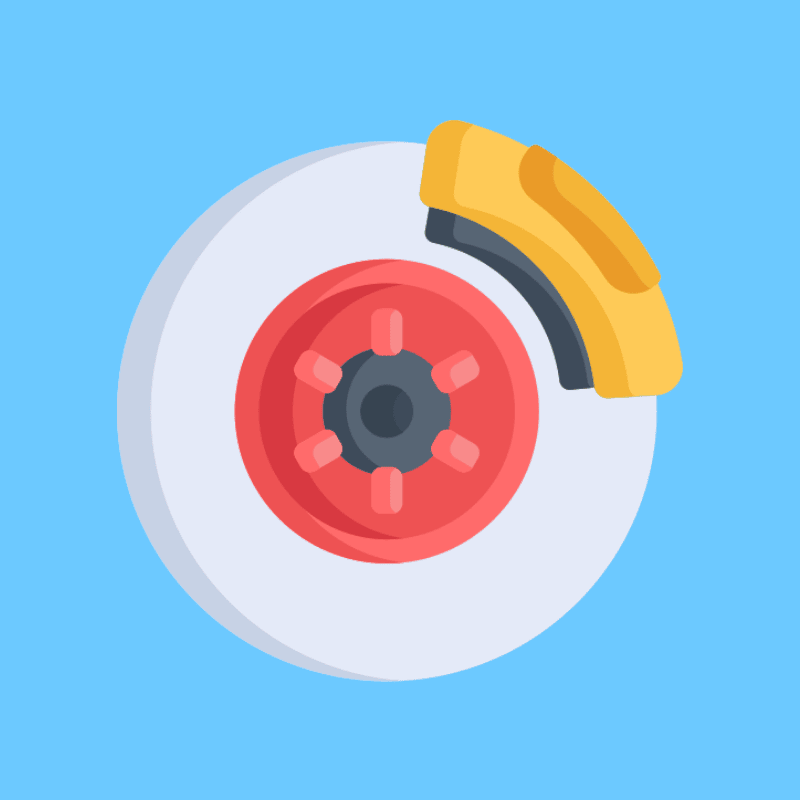 Part of owning a car is being responsible for repairs and maintenance. Those who own cars know that the cost of maintaining a vehicle is the absolute worst part of car ownership! However awful the cost can be, it is a necessary evil of owning a car. Fortunately, there is financing for car repairs and maintenance, including brake replacement, that can help you. To learn more about brake financing, keep reading.

Check out this article for everthing you need to know about car repair loans.
Finding the Right Brake Financing
When it comes to financing your next set of brakes, you have several options. If possible, try to get a few offers from different lenders. This way you can compare the offers and find the best deal possible. Below are some of the most common brake financing options available in Canada.

In-house financing from an auto shop or garage
Online, alternative lenders
Traditional financial institutions, such as a bank or credit union
Is There a Right Time to Replace Your Brakes?
Unlike other car maintenance, the need for brake replacement is not consistent. There is no specific timeline to consider when replacing brakes, it depends on your car and how many miles you drove. Typically, your car manual would provide a guideline of when to replace your brake pads. Brake financing can help cover the cost since it is difficult to anticipate the expense.

Consider This When Financing Breaks
As with any personal finance decision, you need to consider your current financial position before moving forward with a final choice. To help you with your brake financing decision, below is a list of questions to ask yourself in the process.

What is your budget?
Can you comfortably afford brake replacement loan payments?
Is your vehicle worth the upgrade?
Do you have other more pressing financial commitments?
What is your credit score? How does your credit report look?
Will you qualify for the financing you want?
Is 0% financing ever the right option? Find out here.
Advantages of Financing Your Next Set of Brakes
Regardless of whether you have available funds for a brake replacement or not, there are several advantages to financing your next set of breaks. By financing brakes, you will have increased purchasing power. This is because you aren't limited to a particular set of brakes, you can purchase what works best for your car without stressing too much over the price. In addition, installment payments are affordable and you can personalize your repayment plan easily.

Brake Financing FAQs
I don't have a job, can I still get financing for new brakes?
Typically, one of the most important factors any type of lender takes into consideration is your ability to repay the loan. If you don't have a steady job, this can make it more difficult to get approved. You likely won't qualify for financing from a traditional lending institution because of their focus on stable income.
Can I get approved for brake financing with bad credit?
Yes, you can get approved for brake financing with bad credit. Generally, qualifying for financing at a traditional lending institution is out of the question. Even if you did get approved, you may end up paying ridiculous amounts of interest. It is better to go to a non-traditional lender, such as an online lender. Typically, they measure creditworthiness without considering your credit score. For example, non-traditional lenders may consider your income and cash flow instead of your credit health.

20 different ways to secure a loan, including vehicle title loans. Click here.
Are there any requirements?
Every lender has unique requirements for financing consideration and approval. Before applying for financing, ask your lender about their specific minimum requirements for approval. If you don't meet the minimum requirements, your chances of approval will be very low. Therefore, it's definitely worth your while to ask. Minimum requirements you might encounter include: being the age of majority in your province, be a Canadian resident, proof of income and proof of employment.
What types of brakes can I get?
With brake financing, you can purchase virtually any type of brakes. Even though you can purchase any type of brakes, try to find something that reasonably suits your budget and effectively suits your vehicle.
Need New Brakes?
If you're due for a new set of brakes and need financing to cover the cost, look no further! Loans Canada can match you with the right financing option so you can purchase the brakes you need. Get started by filling out an application today!
Click on the star to rate it!
How useful was this post?
Research & Compare
Canada's Loan Comparison Platform
Largest Lender Network In Canada
Save time and money with Loans Canada. Research and compare lenders before you apply. Share your experiences with Canada's top lenders.
Make Smarter Borrowing Decisions
Whether you have good credit or poor credit, building financial awareness is the best way to save. Find tips, guides and tools to make better financial decisions.
Learn everything you need to know about getting a credit card payment deferral.
Industry Spotlight
What's happening with Canada's credit industry?
Emma, an online insurance platform, allows Canadians to access life insurance in an approachable and convenient way, all from the comfort of their hom...
Find The Best Rate
In Your Region