Major Changes to Canadian Housing Rules 2016
The Liberal Government has just announced several major changes to the current housing and mortgage rules. These changes are being put into place to help prevent Canadian homebuyers from taking on mortgages they can't afford. As interest rates are currently lower than we've seen in a while, purchasing a house right now is, generally speaking, more affordable. But, the main issue that the government is addressing with these new rules is; will Canadians be able to continue to afford their homes if and when the interest rates rise (are you house poor? Read this).
With these new rules, the government is also hoping to deal with the concerns that many Canadians have about foreign buyers.
What are the Current Canadian Housing and Mortgage Rules?
Previously, if a consumer wished to purchase a house with a down payment that was less than 20%, but more than 5%, they needed to have high ratio mortgage insurance backed by the federal government through the Canada Mortgage and Housing Corporation (CMHC). They would also be subject to a stress test to ensure that they could, in fact, afford their mortgage. This type of insurance would protect the lender in the instance that the borrower became unable to continue to make payments and defaulted on their loan.
On the other hand, if a consumer had 20% or more for a down payment and they were able to obtain low ratio mortgage insurance from a private insurer (either Genworth Financial Mortgage Insurance Company Canada or Canada Guaranty Mortgage Insurance Company, this insurance is backed by the federal government and subject to a 10% deductible), a stress test would not be performed.
Change No.1
As of October 17, all consumers looking to obtain an insured mortgage will need to pass a stress test, regardless of their down payment. This means that even if you have 20% or more for a down payment, you will need to pass the stress test. The government is looking to assure that the borrower will be able to afford their mortgage should the interest rates increase. This means you'll need to qualify for a mortgage at the interest rate negotiated in your mortgage contract and at the current Bank of Canada's five-year fixed posted mortgage rate (as of October 7, 2016, the posted rate is 4.64%).
The stress test will also assess the total percentage of income required to carry the cost of owning a home and the total debt service ratio of all potential borrowers. This means a borrower can spend no more than 39% of their total income on owning a home and their total debt service ratio (this included all other debt payments you're currently making) must be less than 44%.
Looking for tips on how to save for a down payment? Click here.
Change No.2
As of November 30, all consumers looking to obtain government-backed insurance for low ratio mortgages will have to meet several new requirements.
The mortgage must have an amortization period of 25 years or less.
The purchase price of the house in questions must be less than $1 million.
The property in question must be owner-occupied.
The buyer must have a credit score that is at least 600.
Change No.3
Homeowners will now also be required to report the sale of their primary residence to the Canada Revenue Agency during tax time. It's important to note that the capital gains tax will still be waived. The main purpose of this new regulation is to prevent foreign buyers from purchasing Canadian homes, flipping them, and then claiming the capital gains exemption when they sell the house.
Change No.4
Finally, the Canadian government is looking to change the level of risk lenders take on when they provide a consumer with a mortgage. Currently, the government assumes 100% of the risk in the event that an insured mortgage goes into default. The government is planning a proposal that will require lenders to take on a percentage of that risk.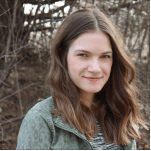 Posted by
Caitlin Wood
in
Mortgage
Caitlin graduated from Dawson College in 2009 and completed her Art History degree from Concordia University in 2013. She started working as a freelance writer for Loans Canada right after University, eventually working her way up to Chief Content Editor. Her work has led to a large expansion of the company's content department and she manages a staff of talented writers who are passionate about educating Canadian consumers about credit, debt, and all things personal finance. With over five ...
---