Home Ownership in Canada Peaking
By

Caitlin in Mortgage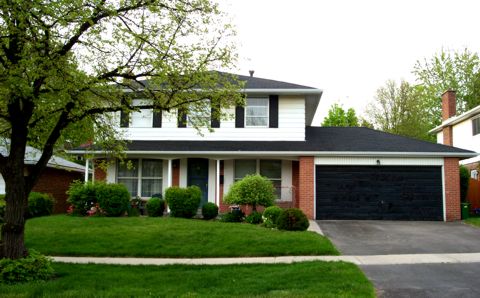 According to a new prediction from Scotiabank home ownership levels in Canada are expected to reach 70%. That's an improvement of almost 2% in the last 6 years and puts Canada in league with countries (a select few) with home ownership rates greater than 70%.
What does this mean for the real estate market?
These improvements actually serve as bad news for the real estate and housing market. It shortens the potential growth margins in the near future. Paired with the Government of Canada's pop in the housing bubble that increases average mortgage payments for consumers and limits the total amounts they can borrow, the real estate market is facing some real challenges. It should still be noted that consumers can still obtain mortgages with down payments as low as 5% so room for growth has by no means come to a complete standstill.
The average price of a home has fallen in the last year by 2%, according to the Canadian Real Estate Association. This drop is characterized mostly by a drop from peak prices and slowed growth in the booming cities of Vancouver and Toronto, however outside of these regions home prices have stayed the same or even increased.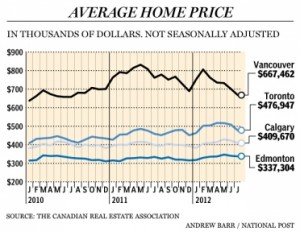 "We still believe that Vancouver is probably the most stressed market right now because of extremely poor affordability," said RBC economist Robert Hogue.
Home ownership has gone up, how about wages?
We are seeing an increase in home ownership but we are not seeing the same kind of increase in wages and income. So where are Canadians finding the cash to purchase so many new homes? To me it appears that as home ownership is increasing, debt is increasing and unfortunately it appears that the two are increasing at rates faster than the income growth rate. This further validates Ottawa's decision to enforce its new mortgage rules in its attempt to curb consumer spending on housing.
What does this mean for your mortgage application?
This doesn't actually change anything for your mortgage qualification. The fact that home ownership is so high in Canada is great for Canadians, but maybe not great for real estate investors. Real estate investors rely on home prices going up and up in order to make profits back from their investments.
If you are looking to get a mortgage in the near future then the fact that the growth in home prices is slowing is definitely a good thing for you. Affordability levels wont fluctuate much in the near future.
Canada is still a great place for you to find financing. One of the most appealing factors of a mortgage is the low 5% down payment requirement. This continues to make qualifying for a mortgage quite easy for first time home buyers.
---