Home Buying Myths
By

Caitlin in Mortgage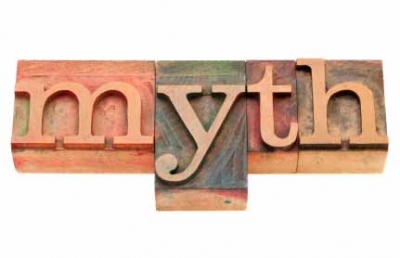 It's only natural to seek out advice from friends, family when you're planning to buy your first home. These resources can be helpful and they can offer you useful information and tips about the home buying process. However, you may be on the receiving end of outdated advice and common home-buying myths that are not particularly helpful. For instance:
You Should Buy a Home as Soon as Possible
Consider your lifestyle before purchasing your first home. You might save money by continuing to rent. According to Fitch Ratings, the housing market in Canada on average is approximately 20 percent overvalued. This is not likely to lead to the type of housing bubble that happened in the United States, but the scenario is not impossible.
You Can't Go Wrong By Owning a Home
Sure you can. There are times in your life when owning a home may not make sense. If you expect to move in the near future, purchasing a home isn't advisable.
There are significant expenses involved in buying and selling a home. Closing costs and commissions can add up to around 5 percent of the total purchase price. If your employer is paying moving costs then this may not pose a problem, but if you're paying out of pocket this could be a financial burden. Unless you're incredibly lucky or real estate savvy, you will probably lose money if you're moving around.
If You're Paying Rent You're Throwing Money Away
In previous years, people were taught that home ownership was the key to financial stability. Today, this isn't always the case. This is especially true if you consider that the total cost of owning your home is usually more than one third above the amount of your mortgage payment.
If you want to make a realistic comparison, calculate your rent ratio. You can do this by calculating how much you'd be spending annually on rent in the neighborhood of your choice and multiplying that amount by 15. Next, determine the purchase price of a comparable property in that area. If the amount of your rent is 15 times higher than the cost of a year of renting, it could be time to purchase your home.
You Can Get a Better Deal in the Suburbs
In most cases, land is cheaper in the suburbs. First-time home buyers can often get more for their money by choosing a house in the suburbs. However, you should keep in mind that your transportation expenses could increase substantially to places such as work, entertainment, and family. Gas prices can quickly negate the savings you achieve by moving to the suburbs.
It's important for you make sure you've considered every aspect of the home buying process before purchasing your first home. If you've considered all of the above factors, and it still makes sense to purchase a home, then you'll know you're in good standing when you do. Buying a home is a huge financial decision. You should make sure you're in the best position possible before signing on the dotted line.
---