A Break Down of the new Mortgage Rules
By now we've all heard about the new mortgage rules that came into effect recently. They aim to tighten the Canadian mortgage industry and protect its stability. These changes are believed to have a significant effect on the housing market.
What exactly changed?
The most notable change in mortgage rules is that the amortization period of CMHC (government-backed) insured mortgage loans has been reduced by 5 years (from 30 years to 25 years). This means that mortgages will be paid off faster by borrowers, but their monthly payments will be higher (see the picture below for a break down).
Canadians looking to refinance their homes will that these rules affect them too. Home equity loans can only be issued for up to 80% of the value of a property, a 5% drop from the rules prior to July 9th.
GDS (gross debt service) and TDS (total debt service) are ratios used for qualification on mortgage loans. Their limits have been changed to 39% and 44% respectively.
Lastly, home buyers looking for a mortgage of 1 million dollars or more must provide a down payment of at least 20%. Moreover, no CMHC mortgage insurance will be provided for such loans.
Source: cbc.ca
Why now?
The new mortgage rules have been set into motion to slow down the hot Canadian housing market. These actions aim to provide long-term stability to the Canadian housing and mortgage industries. They also aim to provide long-term savings for Canadians (Canadians save on mortgages with shorter amortization periods, even though their monthly payments are a bit higher).
I am looking for my first mortgage, what can I do?
These new rules have tightened the mortgage market and so now more then ever we encourage you to search for financing using a mortgage broker. Mortgage brokers offer many benefits to home buyers because they get access to more lenders, unadvertised products and volume discounts. To find out more about the advantages of using Loans Canada, click here.
I already have a mortgage, how does this apply to me?
The new mortgage rules apply to you if you are transferring your mortgage, refinancing or renewing.
Existing mortgages with longer amortization periods (30 or 35 years) can be renewed by their lenders as usual if the mortgage terms remain the same (if you want to switch lenders they may not be able to qualify you). If the borrower would like to increase his or her mortgage amount, the new rules kick in.
To find out more about the new mortgage rules, speak with a Loans Canada mortgage professional. We can help you plan your next move and help you save.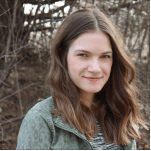 Posted by
Caitlin Wood
in
Mortgage
Caitlin graduated from Dawson College in 2009 and completed her Art History degree from Concordia University in 2013. She started working as a freelance writer for Loans Canada right after University, eventually working her way up to Chief Content Editor. Her work has led to a large expansion of the company's content department and she manages a staff of talented writers who are passionate about educating Canadian consumers about credit, debt, and all things personal finance. With over five ...
---