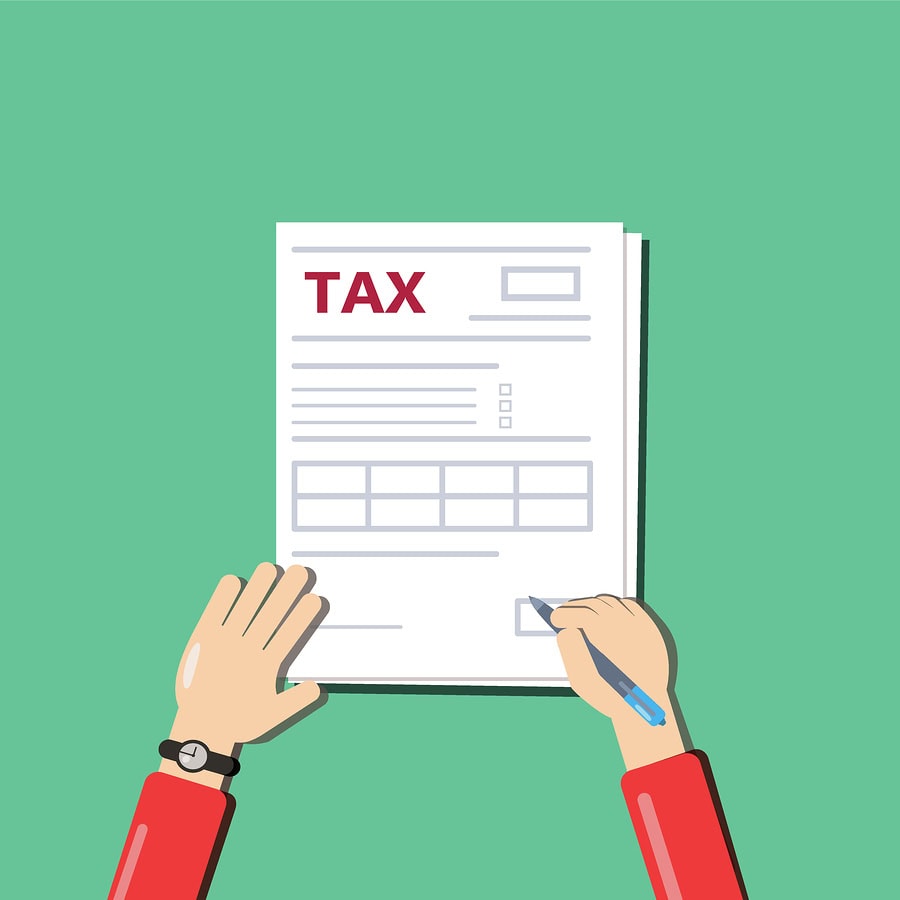 Tax Concerns for the Self-Employed Individual
The employment landscape is changing in Canada, as well as in the rest of the world. While being self-employed used to be fairly rare, now, nearly 3 million people in Canada work for themselves. There are also reports that say 45% of Canadians could potentially be self-employed by 2020. The increase could be in response to the difficult employment market or just that there are more resources and opportunities available in the modern day to do what you want in life. These people who are self-employed can do a range of things from owning a business, being a contractor, or almost anything else you could think of.
There are many benefits to being self-employed and being your own boss. You get to set your own hours, work when you want, as much as you want, and more. On the other hand, there are also some downsides. Your income can fluctuate and you might need to purchase extra insurance that is usually covered by your employer.
However, perhaps the biggest downside when it comes to being self-employed is filing your taxes. While you simply get a T4 slip when you are an employee, you don't get that same luxury as a self-employed individual. Most self-employed individuals will use a T2125, among other forms possibly, to do their taxes. As a result, doing your taxes can be a little bit more complicated and difficult to deal with. While doing taxes as a freelancer or self-employed individual can be confusing, it's not all bad.
Here are some tax tips for low-income earners.
This article will take a look at many of the different concerns to watch out for if you are filing taxes as a self-employed person. Some of these will be things you need to do, some will be things you can do, some things to watch out for, and some will be more general tips when it comes to doing taxes as a self-employed person.
Keep Track of Your Money
When you are self-employed, you have many different clients sending you money and as a result, your income can vary wildly from month to month. So keeping track of earnings, who has paid you, who hasn't paid you, invoices and more, can be tough. It is best to keep some sort of spreadsheet that keeps track of how much is coming in, when it's coming in, etc. While this will become easier as you progress as a self-employed person, it can be difficult to handle at first.
Here are some more ways to live without a steady income.
Don't Wait, Set Aside Money For Taxes
Some people who freelance or are self-employed might forget that unlike employed people, they aren't paying taxes every time they get paid. So instead of April coming around and you having to round up thousands of dollars out of thin air to pay your taxes for the year, you should set aside money all year into a separate account to ensure you are prepared for tax time. This number will vary, but most people say to put aside about 25% of your revenue to pay for your income tax, just to be safe.
Does owing taxes to the CRA affect your credit score? Read this to find out.
Be Sure You Know How to Pay Your Taxes
While an employed person pays a little bit of taxes every time they get paid, that isn't the case with self-employed people. We are responsible for paying our own taxes. Generally, we will pay them once a year around tax time (when most people get a tax refund) but that is not always the case. Some individuals who have net tax owing of $3000 in concurrent years may need to pay taxes in instalments. This means you will basically pay taxes 4 times a year in smaller amounts opposed to one huge payment. It is done to protect the CRA and make sure you can make your payments. Here is a great resource to check out if you are curious to learn more about paying by instalments.
You Will Pay More in Taxes, But Not By Much
If you are self-employed, it might feel as if you are paying a lot more in taxes than your friends or family who have regular 9-to-5 jobs. Well, this is only sort of true. What makes it true is while a traditionally employed individual will only pay 4.95% towards CPP contributions each year, a self-employed individual will have to pay 9.9%. The reason for this is because normally half is covered by your employer, but if you are your employer, you are responsible for both halves (be sure to check out this link for a more detailed look at CPP contributions).
While many think you pay more in taxes as a self-employed individual, it is not more than an extra 5% towards CPP (that you will get back eventually anyway). The standard federal and provincial tax brackets apply as normal to you no matter if you are self-employed or an employee. The reason you likely feel that you are paying more is because you are paying it all at once (or via instalments) and not a little bit off of every paycheque.
Click here to learn a few ways of reducing tax debt in Canada.  
You Should Take Advantage of Deductions That You Can Claim
One good thing about taxes when you are self-employed is the various deductions you can take advantage of. You can write off anything from half of that cup of coffee you had in a business meeting, to fuel costs, to cost of equipment, and even some of your rent/mortgage interest or power bill if you have a home office. Here is a link to an extensive list of all of the business expenses that you can deduct and rules for them.
To learn the difference between a tax credit and a tax deduction, read this.
However, it is important to be reasonable when deducting expenses. If you try to portray personal expenses as business expenses, this could potentially trigger an audit and get you in serious trouble. Also, of course, you will need to track your various business expenses throughout the year to be able to give accurate deductions. There are thankfully many different programs and apps that can help you with tracking expenses and invoices.
Keep Receipts For at Least 6 Years
Once you are done preparing taxes in a given year, you may want to throw away all of your old expenses receipts, bills, and invoices, but that is not a good idea. The CRA can have an audit go up to 6 years in the past so it is a good idea to keep paperwork for at least that long to ensure you are safe in the unfortunate case of an audit. So basically, anything included in your 2016 return should not be discarded or destroyed until the end of 2022 at the earliest. Any earlier, and you risk being audited and getting in some trouble when you cannot prove your claims or expenses deducted on your return.
Consider Incorporation
When it comes to incorporating, there are two reasons why people do it. One is to protect yourself and limit liability, while the other is for tax purposes. Of course, everyone who is a freelancer or runs a business doesn't need to incorporate, but the choice is yours. If you make a lot as a company (and thus are in a higher tax bracket), incorporating can save you lots of money. This is because corporate profits are taxed at around 20 percent overall, which is much less than you would be paying in personal income tax if you are making a lot of money.
Here's how you can spend your tax refund.
Don't Forget to Charge HST/GST
In addition to claiming your business income, you will eventually need to start charging GST/HST once your revenue once it passes $30,000 a year. Before you can do this, you must, of course, register for a GST/HST number which can be done easily and quickly on the CRA website. You will file this return once a year, normally when you send in your income tax return.
Enlist the Help of a Professional
Handling your taxes as a self-employed individual can be difficult and it is easy to sometimes miss certain deductions or other important parts of your return. Also, if done incorrectly, your return can get you in trouble as well. Instead of spending hours struggling through your taxes and still potentially missing things, it could be wise to hire the help of a professional. This is often quite unnecessary affordable and there is a good chance the fee will be more than covered with how much they are able to save you on taxes.
Posted by
Kale Havervold
in
Taxes
After dipping his toes into freelance writing while still enrolled in school, Kale decided to pursue freelance writing as his career after earning his Bachelors degree from the University of Regina. In his six-year career as a professional writer, Kale has focused on writing about finance, technology, cryptocurrency, entertainment, and sports. Kale work has been published on Yahoo, RentHop, the Regina Leader-Post, and ReboundFinance.com. Kale loves to create a wide variety of personal financ...
---