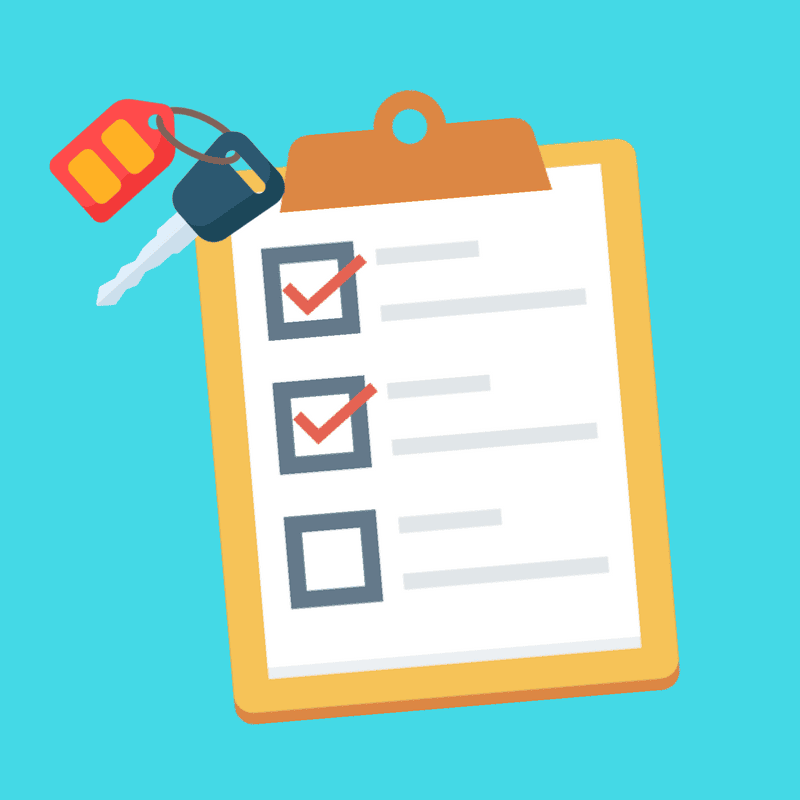 What Lenders Look For When Financing a Private Sale Vehicle
Buying a new-to-you vehicle is a very exciting time. However, purchasing a brand new car can be a huge investment and sometimes it makes more sense to purchase a used one. While car lots are a suitable place to look for used cars, you can often find a better deal looking through the ads on Kijiji or Craigslist. Most cities have dozens (if not hundreds) or cars privately listed online, many of them are just as good (if not better) than the ones on the lot, but will generally be cheaper.
Trying to decide between a new car and a used one? Check out this infographic.   
However, just because you are buying a used car privately doesn't mean you will magically have enough money in your bank account to pay for it outright. This means you'll likely need a loan. Most lenders will have a few conditions necessary to qualify for financing on a private sale vehicle. In this article, we will take a closer look at those conditions, while also giving you some important information and tips for making sure the used car you purchase is a great one.
For 10 Things you should know when buying a used car, look here.
What is a Private Sale?
A private sale is essentially a vehicle sale that takes place between two individuals. Instead of making a car purchase from a dealership, you find an interested seller on a site like Kijiji, Craigslist or others and use that to facilitate the transaction. These sales are often more "laid back" than a traditional sale, but many people are more wary to buy vehicles privately due to the possibility of a scam.
However, there is generally nothing to be afraid of if you are aware of what to look for in a good used vehicle, which is something we will examine later in the article. But before that, we need to ensure that you have the necessary funding to purchase the car in the first place.
How much car can you realistically afford? Find out here.
Things Lenders Look For When Financing a Private Sale
Most people simply do not have thousands in cash to go out and purchase a vehicle. As a result, most of us need financing or a loan to get the car we want. When you buy a new or used car from a dealership, the dealership can often offer financing, but that is not the case with private sales.
Click here to learn how you can finance a used car in Canada.   
As a result, you need to find a lender who is willing to work with you. However, there are some requirements that you need to adhere to in order to finance a private sale vehicle. These are:
Mileage
Generally, the car should have under 180,000 KM in order to qualify for most types of financing. Cars with more than that are typically on their last legs and will suffer more issues due to increased wear and tear.
Age
Any car that is older than a decade will see its value drop fairly significantly, so much so that the loan you get might actually be worth more than the car itself. Buying a slightly newer vehicle is a good way to ensure that you can get the financing that you need.
Is your car loan adding up to more than your car is worth? Read this.
Status of the Vehicle
You might struggle to get financing for a vehicle that has been rebuilt, which means it was in a large enough accident to warrant it a salvage title. While the car has likely been fixed, huge accidents can lead to structural damage that you cannot see. This type of damage could lead to some expensive repairs down the road. Many lenders might not finance a vehicle that has been rebuilt.
Price
While this can differ depending on where you go, lenders generally don't like to lend less than $5000. If the car is less than that, there is a good chance it doesn't meet the above criteria.
If the vehicle you are interested in purchasing in a private sale satisfies these four requirements, you shouldn't have too much difficulty locating a lender to help you out with the financing.
Should you get a loan for your used car? The answer is here.  
What Type of Lenders Will Provide for a Private Sale
So now you know what most lenders are looking for when financing a private sale, how do you go about finding these lenders? Sometimes a bank might be willing, but generally, they can be quite expensive and offer interest rates that are higher than the other options out there.
Shopping for low-interest rates? Here's what you should consider.
Depending on where you live, there are likely a couple of local lenders that offer financing for a private sale. The terms, rates, and requirements for each will likely be a little different, so be sure to look at all the options available before you choose one.
Even if there aren't many local private sale lenders in your city, the internet has you covered. There are numerous online lenders (such as Loans Canada) that can offer loans of all different types. While you might get better rates if you have a good credit history, there are plenty of options out there for you even if you have bad credit.
Want to know how you can repair your bad credit? Look here.
How To Make Sure You Are Purchasing a Good Used Vehicle
Now that you know all about how to secure your financing for a private sale, what sort of things should you be looking for in a private sale vehicle? If you go in blind, a private sale can be very risky and can often end with you getting a "not so great" car. With that in mind, we thought we would add a few tips to help you ensure you are purchasing a good used vehicle during your next private purchase.
Be Skeptical From the Start
If you are too trusting throughout the sales process, you can often be taken advantage of. While most people selling a car online are completely genuine, it is perhaps best to assume the worst. This will force you to fully analyze everything about the car, the seller, and everything in between. Most car scams come from private sellers, so it is better to be skeptical and approach with caution. Also, if a deal seems too good to be true, it generally is.
Take the Car For a Test Drive
A car might look good and not have any noticeable damage or issues, but sometimes those issues might begin to arise when you drive the car. As a result, you should never purchase a used car (from a private seller or otherwise) without first taking it for a test drive. During the test drive, you should listen out for any creeks or rattling noises and ensure all the buttons and switches within the car. It is best to do the test drive with the music off, as well, to make sure you hear absolutely everything.
Find Out the Vehicle History
No matter how trustworthy or genuine a seller might appear, you can't simply take their word when it comes to the history of the vehicle. If you are spending thousands of dollars on a used car, you deserve to know exactly what the car has been through. There are several services out there that can help you to learn all about the car's past including any liens, accident history, repair history, and more. You should also ask the seller what sorts of damage and repairs the car has had.
Read this to find out how to check this history of a used car.
Get it Checked Out Before You Buy It
Once you have driven the car, agreed on a price and found out about its history, you are almost ready to purchase it. However, it is very important that you take it to a trusted third party mechanic to get it inspected. Inspections are fairly inexpensive and can tell you a ton about the current condition of the vehicle. Sometimes the seller will pay for this inspection, but even if they don't, it is well worth the money.
Looking For Private Sale Financing?
If you're currently looking to purchase a private sale vehicle and are in need of financing, Loans Canada can help. Fill out an application today and get the process started.
Posted by
Kale Havervold
in
Auto
After dipping his toes into freelance writing while still enrolled in school, Kale decided to pursue freelance writing as his career after earning his Bachelors degree from the University of Regina. In his six-year career as a professional writer, Kale has focused on writing about finance, technology, cryptocurrency, entertainment, and sports. Kale work has been published on Yahoo, RentHop, the Regina Leader-Post, and ReboundFinance.com. Kale loves to create a wide variety of personal financ...
---