Car Refinancing Options
Not a lot of people know that they can refinance their car loans, let alone take out another loan against their car equity. But it is possible, in fact, it is quite common and those who do take out these loans benefit from low interest rate loans as opposed to what would otherwise be more expensive unsecured loans.
This is How it Works
If you've ever had to refinance your home then you'll appreciate that refinancing a car isn't so much different so you will at least have some experience with the process. Similar to debt consolidation, you can get a new loan offered at a lower rate to replace your first car loan. The fall in interest rates has led to an increase in car refinancing as customers realize the benefit in refinancing their vehicles. If this is something you might be interested in, we recommend you get in touch with us.
How You Save
In order to save money, you need to replace your current loan with a less expensive loan. The cost of the loan is determined by your interest rate so the lower the rate you can find, the more you will save. Note however that in some cases there may be fees involved with breaking out of your first loan: you need to ensure that the savings that come from refinancing your vehicle aren't offset by the cost of breaking your first loan.
When is This a Good Idea?
If you want to reduce your monthly car payment amount or if you landed yourself with an overly expensive car loan then you should consider refinancing your vehicle. You can save a lot of money in doing so.
A lot of things can change with time. For example, if you first obtained your car loan when you had a bad credit rating and it has since improved, you would greatly benefit from refinancing your car loan as it is very likely that you would qualify for a new car loan with a much lower interest rate.
Loan Requirements
Typically car loan lenders don't want to lend against a vehicle worth less than $5000. Other factors, such as your income or your credit score, as specific to each lender.
The Dangers of Refinancing
Refinancing your vehicle isn't always a good decision. Again, evaluate the cost of breaking your current loan and compare that against the savings you would benefit from in refinancing your car. Als,o don't forget that if you are refinancing to reduce your monthly payment amount you may be extending the length of your loan. This may result in short term monthly savings, but over the period of the loan, you will notice that you would be paying more in total.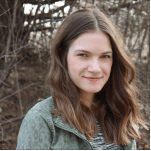 Posted by
Caitlin Wood
in
Auto
Caitlin graduated from Dawson College in 2009 and completed her Art History degree from Concordia University in 2013. She started working as a freelance writer for Loans Canada right after University, eventually working her way up to Chief Content Editor. Her work has led to a large expansion of the company's content department and she manages a staff of talented writers who are passionate about educating Canadian consumers about credit, debt, and all things personal finance. With over five ...
---