6 Hidden Costs of Buying a Car
Purchasing a car is of course an investment and investments are expensive so you should prepare yourself to spend a lot of money. Most people know the average cost of buying a car; usually simply the price that the dealership has written on the vehicle. But there are several additional costs that most people do not take into account when they're looking to purchase a car.
It's important to know what these hidden costs are so you can take them into account when deciding how much you can afford to spend per month on a car. If you budget is tight or you're simply looking to live within your means then these tips will help to not over spend when it comes to your car.
1. Car insurance can be extremely expensive, sometimes even more expensive than your monthly car payment. Having insurance is the law and you must purchase it right away in order to drive your new car. The premium that you should except to pay is depended on several variables. The model, year and style of your new car will greatly affect that price you pay for insurance. Your age, whether or not you're a new driver and your driving history will also be taken into account when you contact your insurance company.
It is important that you know what you will be paying per month on insurance before you buy a car, especially if you're looking to save money or are on a budget. That way you won't over spend and will be able to make your monthly payments on time and in full each month.
2. Maintenance and repair costs can be overwhelming sometimes and most people are usually unprepared for them. Accidents happen and parts break and need to be repaired so it's a good idea to have some money set aside for these situations even before you decide to buy a car. It's also a good idea to research the make, model and year of the car you want to buy, that way if others are reporting serious issues you'll know before you decide to buy it.
Also consider what kind of driving you'll be doing, long distances every day to work or short distances around your neighbourhood. This will affect the kind of maintenance you should expect your car to need and should also affect what kind of car you buy.
3. The Cost of Gas is another serious investment that you must make on a regular basis is order to use your new car. Because the cost of gas is continually rising it's a great idea to research the fuel consumption of the car you're interested in. Different models of vehicle will have different sizes of gas tanks and they'll consume gas at different rates so your gas bill each week or month will vary depending on what car you buy, so be smart and choose wisely it could end up saving you a significant amount of money on gas.
4. Purchasing a warranty package can be either necessary to a waste of money, that's why it's important to make an informed decision because it could add an unnecessary large amount onto your monthly car costs.
If you don't plan on having your car for a longer period of time then it's probably unnecessary that you buy a warranty package, most likely your car will still be covered by the factory warranty for the time you own it.
However, if you plan on keeping your car for a long period of time it's a good idea to look into the costs of a warranty. There are different kinds of warranties and different types of cars need the right warranty so it's important that you read the details and understand what warranty will work best for you. A warranty is an extra expensive so you don't want to choose the wrong one and have it be both a waste of money and ineffective for your car.
5. The interest rate that you end up with will either make your loan payments more manageable or draw out the length and total cost of your car. Most people focus on the numbers on the actual price tag of the car they want to buy and don't realize how much more they will end up paying the dealership in interest.
If you can wait awhile to buy the car you want and save a little more for a your down payment then you'll be able to reduce the size of the loan you need and therefore have to pay less in interest in the long run. It's also a good idea to try and negotiate a low interest rate. You might not be successful but there is always a chance and it never hurts to ask.
6. Options and add-ons can customize your car to your personal needs and make it look much more impressive, but one thing that people don't realize is that a car comes in a basic model and all the extra add-ons cost a lot of money. Make sure you don't go to the dealership expecting a sunroof and a rear spoiler for no extra charge because you'll be both disappointed and shocked at the cost.
There are many hidden costs when it comes to purchasing a new vehicle but don't stress too much over them, if you do you're research and start saving early you should be able to purchase the car you want and stay within you're budget.
---
★
★
☆
☆
☆
Rating of 2/5 based on 4 votes.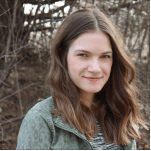 Posted by
Caitlin Wood
in
Auto
Caitlin graduated from Dawson College in 2009 and completed her Art History degree from Concordia University in 2013. She started working as a freelance writer for Loans Canada right after University, eventually working her way up to Chief Content Editor. Her work has led to a large expansion of the company's content department and she manages a staff of talented writers who are passionate about educating Canadian consumers about credit, debt, and all things personal finance. With over five ...
---