Borrow With Your Car: Car Title Loans
Sometimes meeting the strict financial requirements of banks and other more traditional lenders is extremely difficult especially in today's economy. If you're having trouble building your credit score or have no credit history at all getting a loan from the bank can be impossible. This is where a car title loan comes in; this type of loan is great for those who are dealing with an emergency and need money quickly or for those who are currently trying to get their financial situations back on track but still need a little extra help. Here are our tops reasons why a car title loan might be just what you need.
How it Works.
We will evaluate how much your car is worth and then decide how much you're loan will be based on the value of your car. The title of your car is then used as collateral for the loan, this means we hold onto the title of your car for the time it takes you to pay the loan back. Car title loans are meant to be small in amount and short-term so the title of your car will only be ours for a short period of time it will take you to repay the loan. Once you've paid off the loan in full your car title is returned to you.
Car Title Loans Can Help With.
Everyone needs a little financial help at least once in their life and it's better to seek help right away than to continue to put yourself further into debt. Taking out a car title loan can help you pay for a lot of things, including:
Rent
Monthly bills
Utilities
Medical bills
Tuition for school
Household repairs
Legal fees
Emergencies
Easy to Apply, Easy to Qualify.
One of the best things about a car title loan is that they are easy to apply for and just as easy to qualify for, this makes them a great option for those who are in a rush and need a short-term loan as soon as possible. Here's how it works, you need to own a car outright, this means you need to have finished making payments on it. If you own a car then you can get a car title loan. Now all you need to do is fill out the application form, either by calling one of your loan specialists or online. More likely than not you will be approved within a day and be able to deal with your financial needs quickly and efficiently.
Fast and Effective.
Car title loans are one of the quickest ways to get a small short-term loan when you're in a bind. If you meet the criteria that we discussed above then the money you need will be yours within a day. The loan is transferred to you as soon as you're approved which means you'll be able to use the money right away.
No Prepayment Penalties.
Unlike some loans there are no prepayment penalties on car title loans; this means if you choose to pay your loan off sooner than needed you won't be charged any extra interest or fees. You can pay off your loan completely at any time as long as it's not past the due date. You will only be charged interest for the time you actually had the loan, not for the complete length of the term that was originally agreed upon. This means that if you're able to pay off the loan in 5 days then you should because you'll only be charged the interest for those 5 days.
If you're in need of a loan fast and have been rejected by the bank and other lenders then you should consider taking out a car title loan with Loans Canada. Car title loans are short-term easy to pay off loans and therefore are a great option when your income is tight but life is still happening. The convenience of a car title loan will allow you to deal with whatever emergency or financial needs you might have right away.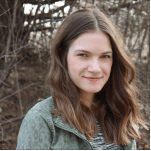 Posted by
Caitlin Wood
in
Auto
Caitlin graduated from Dawson College in 2009 and completed her Art History degree from Concordia University in 2013. She started working as a freelance writer for Loans Canada right after University, eventually working her way up to Chief Content Editor. Her work has led to a large expansion of the company's content department and she manages a staff of talented writers who are passionate about educating Canadian consumers about credit, debt, and all things personal finance. With over five ...
---