Using a Second Mortgage to buy a Car
A second mortgage is a loan of a fixed amount that is taken out against your home's current equity, and is secured by the home itself. It differs from a home equity line of credit (HELOC) in that a HELOC has a variable limit, while the second mortgage is for one total amount only. The second mortgage offers the borrower the ability to make a large purchase, such as a car, and get a better interest rate than what is being offered by a lender for the car.
Interest rates are the largest cost factor when financing anything, but they can especially impact the monthly payment on a car. If the credit rating has a few blemishes on it, it's guaranteed that the interest rates are going to be on the high side. No promotional interest rate offers are going to apply in this situation. The best way around the situation is to tap into the equity of the home and get a lower interest rate with lower monthly payments than the auto lender is offering.
The first thing to take into consideration is the amount of interest for both types of loans. Again, if the credit rating isn't perfect, the car loan is going to cost more. A second mortgage on a home typically has a higher rate of interest as well, but it's not going to come in as high as the auto loan. The interest rate on a second mortgage can run anywhere between 9 and 14 percent whereas an auto loan for bad credit can be much higher.
Before taking the plunge, always do the research first. Find the desired car and get a final price from the dealer as well as a loan estimate. Pull a current credit report and obtain a current credit score, then start shopping banks and lenders. It's important to make sure that the second mortgage is going to offer a lower rate of interest than the auto loan before pulling the trigger. Always go with the lower interest rate, even if it's only a couple of hundred dollars a month difference. Money is still being saved, which is the ultimate goal.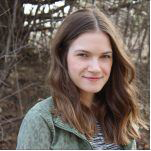 Posted by
Caitlin Wood
in
Auto
Caitlin graduated from Dawson College in 2009 and completed her Art History degree from Concordia University in 2013. She started working as a freelan...
---