How to Cut the Cost of Your Car
Aside from purchasing a house, purchasing a vehicle is one of the most costly expenses that the average Canadian must deal with. A reliable mode of transportation is typically a necessity that most people cannot manage without and therefore will take on the extra costs even if they can't quite afford it. Vehicle-related costs are more often than not overwhelming but there are many things you can do to increase the efficiency of your car, prolong its life and get back to enjoying the road without stressing over money.
Save on Maintenance
There are several ways that you can reduce the expenses associated with car maintenance, and prolong the life of your car.
Stay on schedule: A well-maintained car will pay big dividends in the end. Be sure to take your car in for regular maintenance to make sure it runs smoothly and lasts for a long time. Getting regular oil changes, changing the antifreeze every one or two years and replacing your air filters are little things that can extend the life of your car. Consider doing smaller repairs at home. Your vehicle owner's manual will provide you with valuable information in terms of how to replace such things as light bulbs, windshield wiper blades, and fuses.
Find a good mechanic: Taking your car in for repairs can be stressful. You hope you are only paying for what you need – but it's hard to know for sure. Ask friends and family members for recommendations. A trustworthy mechanic will keep more money in your pocket over the long haul. Finding a good mechanic as close to home as possible can also mean savings on towing charges.
Plan for future repairs and maintenance: At some point, your car is going to need repairs. That's just a simple fact of car ownership. This expense can wreck your monthly budget if you aren't prepared, so why not save for it in advance? Set aside a small amount of money each month and put it into a 'Car Repair Fund'. This way, when repairs are needed, you'll already have the money to pay for them. This will not only make things easier, but it will also make trips to the mechanic a little less stressful.
Save on Gas
The average car owner can expect to spend thousands of dollars a year on fuel each year. However, there are a few simple ways to decrease that amount:
Check your tires: An underinflated tire can make your car less fuel efficient. This will cause you to fill up your car more often, which costs you money. Check your tire pressure regularly and keep them inflated to decrease fuel costs.
Drive smart: Constant starting and stopping will burn gas more quickly than driving at a constant speed and cruising to a stop. Using cruise control on the highway and avoiding rush hour traffic in the city will help your tank stay full longer. Check for the most efficient routes to work or school and save that extra mileage for weekend trips.
Compare gas prices: Be aware of gas prices. There are some great resources online to help you find the best gas savings in your neighbourhood. Check your flyers and newspapers for gas coupons, and check your point cards for possible gas savings. Saving a few cents on every liter will add up to large savings over the course of a year.
Save With Creative Thinking
Think differently about how you use your car, you'll be surprised at how many ways you can save while still driving your car.
Consider carpooling: Carpooling to work, school or recreational events is one of the joys of owning a car. You'll save on gas for you and your carpool friends. Carpooling also reduces wear and tear on your vehicle, and is great for the environment.
Car club memberships: Membership in an auto club like CAA offers a plethora of savings opportunities that just might be perfect for you and your family. The savings don't just stop with free towing, locksmith services and small repairs- those savings include discounts on many types of products and services.
Compare insurance rates: Insurance companies often offer competitive rates and deals for switching insurance companies are always available. Do your research and make sure you are getting the best insurance savings possible.
Knowing a few tips for reducing the cost of enjoying your vehicle can make all the difference in how much fun it is to ride our favourite roads. Owning a car can get expensive and owning a car today can feel like a necessity. Job opportunities and education opportunities are changing and being able to move easily from home to work or school has become more valuable than ever. By following some of the tips above, you can make owning your car even more affordable than you ever thought it could be.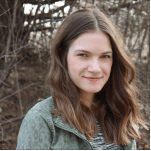 Posted by
Caitlin Wood
in
Auto
Caitlin graduated from Dawson College in 2009 and completed her Art History degree from Concordia University in 2013. She started working as a freelance writer for Loans Canada right after University, eventually working her way up to Chief Content Editor. Her work has led to a large expansion of the company's content department and she manages a staff of talented writers who are passionate about educating Canadian consumers about credit, debt, and all things personal finance. With over five ...
---