Planning Your Next Vehicle Purchase?
A reliable car, truck, or minivan can make life so much more convenient, whether that's cutting back on your commute time, running weekend errands, or chauffeuring your kids to and from school. Then again, most vehicles, particularly new or lightly used models can get quite pricey when you factor in all the different costs involved. 
If you're planning to finance your next vehicle purchase using a loan, it's important to have a good understanding of what your payments will be. This way you'll be able to create a monthly budget that works for your lifestyle. Our car loan calculator can help you determine what payments you can expect to pay based on a variety of factors. 
Car Loan Repayment Plans
A car loan is a type of financing that you can apply for through select lenders and dealerships across Canada. This financing exists to make a new or used vehicle more affordable over time through recurring payments with interest. 
Depending on the policies of the lender you apply with, what kind of vehicle you're looking at, and how strong your finances are, this payment plan can last several years and, when necessary, be adjusted to suit your needs. 
Generally, the majority of lenders and dealerships can offer you various payment frequency options, such as:
Monthly (total payments per year =

12

)

Semi-monthly (total payments per year =

24

)

Weekly (total payments per year =

52

)

Bi-weekly (total payments per year =

26

)
Although the length, frequency, and overall cost of your plan will be arranged in advance, many lenders will also permit you to make accelerated payments so that you can pay down your debt faster through larger or more frequent installments. Just make sure you read your contract, as some lenders will charge a prepayment penalty.  
For everything you need to know about auto financing, click here.
Finding the Right Lender
As mentioned, there are many sources of car loans that you can choose from in Canada. Just like the car loan itself, the lender you select can have a huge impact on your financial status. If you're looking for the best rates, vehicles, and loan conditions, it's essential to do prior research and compare lenders in your area. 
Prime Lenders
If you have strong finances, you might want to apply with a prime lender, such as a bank or credit union. Under the appropriate circumstances, prime sources will usually offer a broader selection of loan products, better rates and payment plans, and more financing.
Then again, the average prime lender can be tough to qualify with, as a car loan requires a fair amount of financing and implies a significant risk for them. To strengthen your application, it may even be a smart idea to offer some form of loan security, such as collateral or a cosigner. 
Dealing with auto loan rejection? Take a look at this article to learn how to get approved. 
Alternative Lenders
If you have lower financial strength, bad credit, and no or little money to offer as a down payment, then it may be easier to apply with an alternative lender, where approval standards are less strict. This may be a private company or even one that deals specifically with bad credit clients. 
Either way, your approval chances and the rate you qualify for will rely more heavily on your income and employment status. As long as you've had a steady job for at least a few months and are earning a sufficient wage or salary to cover your upcoming payments, there shouldn't be a problem. 
Even borrowers who have recently been discharged from a consumer proposal or bankruptcy can qualify with select alternative lenders. 
That said, since they are taking on clients who technically have a higher risk of default, many subprime lenders charge higher rates. If you are going to apply with a subprime source, make sure to factor their more substantial costs into your budget. 
Dealerships
There are also many first and second-hand dealerships that offer their own financing packages. Though the conditions of your loan will once again vary depending on where you apply and what your finances look like, applying directly through a dealership can come with certain perks, such as warranties and in-house repairs. 
You may even be able to bargain with your sales representative or trade-in your current vehicle for a reduced price. 
Nonetheless, a dealership must be treated like any other lender. Not only is it better to apply with good financial health, but it's also crucial to compare several dealers so that you end up with a reputable source of financing, rates, and reliable vehicles.   
Check out this infographic to learn all about how your credit score is calculated.            
The Importance of Your Credit Score
Your credit score ranges from 300-900 and represents your strength as a credit user, so many lenders will use it during their approval process when you apply for a vehicle loan. If you're approved, your score will fluctuate according to your payment behavior until the day that you pay off your final balance.
Good Credit 
More often than not, lenders prefer you to have a score in the 650-900 range because it means you have 'good credit' and a better chance of making payments as agreed. As a result, you can secure a larger loan with a lower rate and a more adjustable financing plan. Afterward, any payments you complete will further increase your score and make you more creditworthy in the process.
Bad Credit 
However, if you miss a payment or default in some other way, the opposite will occur. Whatever the reason, enough defaulted payments can drop your score into the 'bad credit' range of 300-600. Once you're here, you may only be able to access a small loan through a subprime lender, which would come with a higher rate and less negotiation power during your payment plan. 
Essentially, if you 're looking for more favorable car loan conditions when applying, it's best to enter the application process with a credit score in the moderate to good range (anywhere above 600).
Want to know what your credit score range really means? Check out this article. 
Budgeting and Affordability 
No matter where you apply, keep in mind that a car loan is a significant responsibility. While most lenders can simply adjust your plan with prior discussion, there will not be much leeway if you have the tendency to default on your payments. 
Defaulting on multiple payments won't just harm your finances and credit, it could even result in your vehicle being repossessed. So, it's once again important to prepare yourself financially. This way, you'll have a better chance at securing a favorable loan with a low rate and affording all the associated costs.
Hidden Costs
Car loans, like all credit products, may include a few costs that range beyond your initial payments and interest rate, which is why it's good to get a proper price quote from your lender before you apply. When selecting a lender, you can also request all these costs in writing and factor them into your budget.
For example, although a dealership warranty can be a smart thing to purchase, some packages will largely increase the overall price of your vehicle. 
Other costs that may be hidden or you may not consider include, but aren't limited to:
Fuel, maintenance & repairs

Licensing & registration fees

Loan origination & administration fees

Taxes (HST, GST, PST)

Insurance

Prepayment penalty (possible)
Breaking a Cycle of Debt
Dealing with a car loan that you can't afford is one of the fastest ways to fall into a cycle of debt, which can last a very long time if you're not properly prepared. Since this debt can harm your finances and credit, it's best to act quickly and resolve the situation.
Don't worry, there are plenty of simple debt management tactics that you can try, such as:
Purchase a certified pre-owned vehicle (rather than a new one) 

Borrow from friends or family

Ask for a raise or getting a second job

Transfer the loan to another buyer  
If necessary, there are also several debt management products and programs available in Canada, such as:
Debt consolidation loan or program

Debt settlement

Guarantor loan

Home equity loan or line of credit
Trying to decide between a used car and a brand new one? Take a look at this. 
The Right Time to Get a Car Loan
While it's tempting to jump into the first car that catches your eye, remember that your payments can be very difficult to manage if you're not ready for them. There is a right and a wrong time to apply and it's essential to know which is which. 
Only consider applying for a car loan if you have:  
Researched the vehicle you're looking to finance. Have seen what various makes and models are going for, as well as how much they will cost to finance and how much value they could lose over time. 

Compared lenders and dealerships in your area to find a reputable source of financing. They should have a good reputation with customers, offer reasonable rates, and possess valid business credentials. 

Gotten a proper, affordable price quote. All lawful lenders/dealerships should be willing to answer any questions you have concerning their fees/rates and must display those costs within their contracts. 

Created a budget, cut down on unnecessary costs, and saved up an emergency fund. Some vehicles take years to finance, so be sure you can afford all costs throughout your payment plan, even during a period of reduced income or unemployment.

Saved for an appropriate down payment. Although a down payment isn't always necessary, a sizeable one can reduce the length of your debt and make you more qualified for a favorable loan.

Had the vehicle inspected by your own mechanic. Though this may require a deposit, it will be worth to avoid buying something that's unreliable or unsafe. 
Looking for the Best Car Loan?
If you're trying to finance the right vehicle, there's no better place to go than Loans Canada. All you have to do is check out our car loan calculator above and contact us today to get driving!      
From the blog...
Posted on January 13, 2020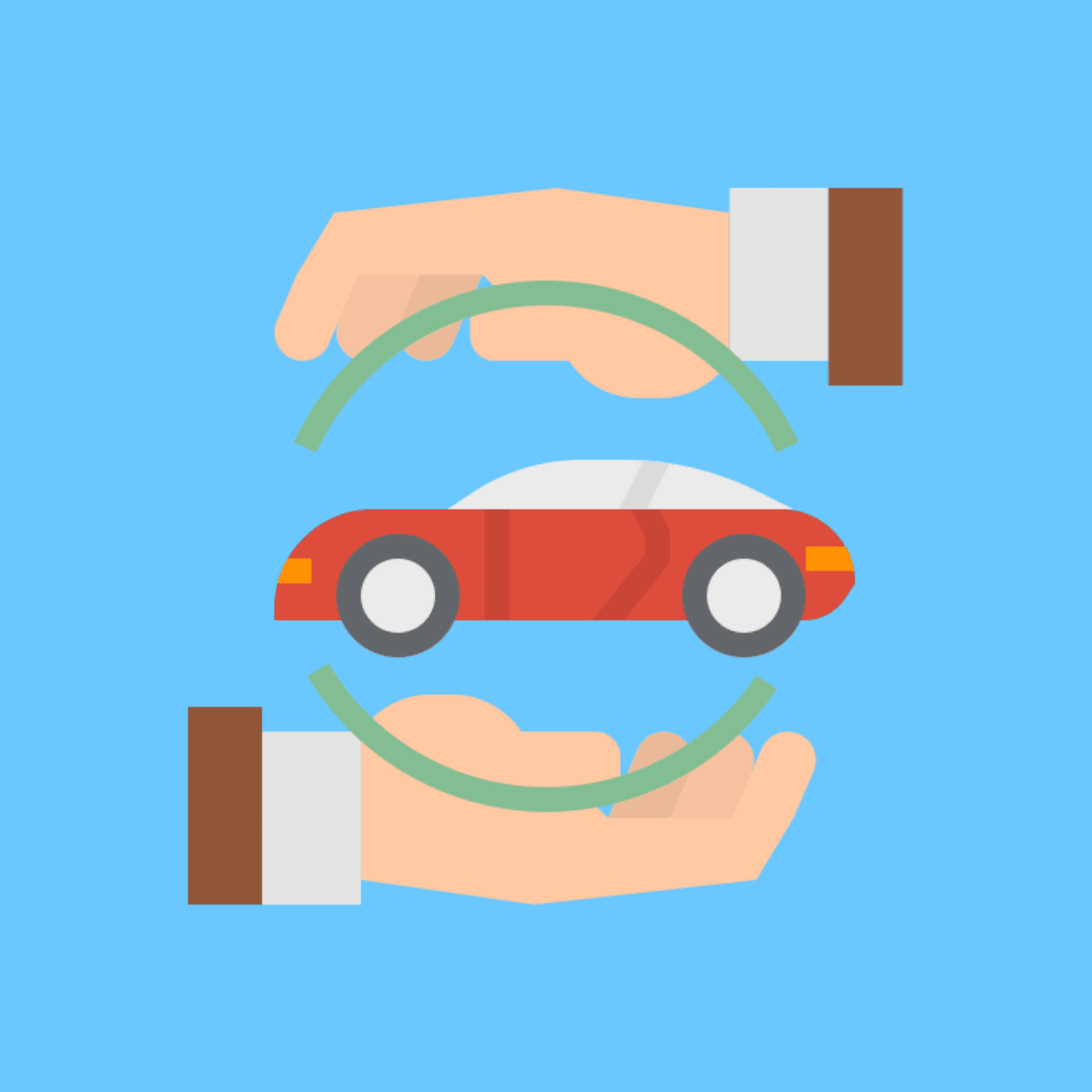 Posted on January 10, 2020
Posted on December 27, 2019
Posted on December 23, 2019
Posted on October 4, 2019
Posted on September 23, 2019