Blue Monday
By

Caitlin in Posts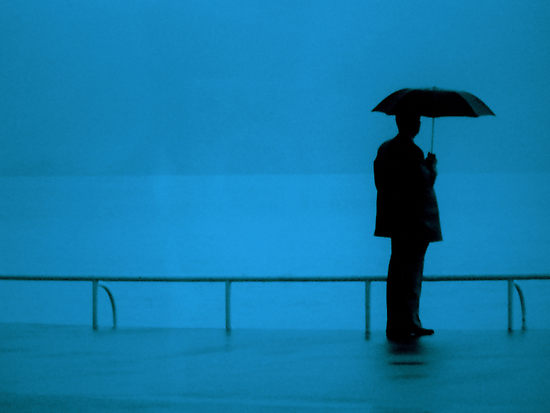 We've all heard of Black Friday, but how about Blue Monday?
Blue Monday is known as the most depressing day of the year. It is a day that sits in mid-to-late January and falls on the Monday before the last full week of January. But what makes Blue Monday so… "blue"? Well, it's the combination of cold weather, debt and the indisposition felt after the holidays. It's also completely made up!
The term "Blue Monday" was actually coined as part of an advertising campaign by Sky Travel, a British TV channel that no longer airs, and does not actually have any scientific backing. Still, one can't help but accept the fact that at this time of the year things indeed may look a little depressing: the joy of the holidays has passed, we have to start getting smart with our money again, and if you're in Canada, you're freezing your butt off! For more information on Blue Monday, check out the official website: www.bluemonday.org.
Cheer up, buttercup!
Now while we do admit that Blue Monday could potentially have some truth to it, we think that a positive outlook on the matter can bring you the remedy that you're looking for.
STOP!
We're not saying we can bring back Christmas or control the weather, but we do think that some financial changes could give you that little boost of positivity that you're after.
Need access to cash?
We're not judging you: we know that the holidays brings around the spirit of giving, and maybe you gave a little too much this past holiday season. If cash is what you're after, then we can definitely help. Check out our application page and you'll find access to personal loans, mortgages, mortgage refinance loans, payday loans, and other financing alternatives.
Getting out of debt
So maybe getting out isn't something that you can accomplish overnight, but it's still vital to your financial health that you get on track. The key here is finding the right debt pay-down strategy, and you have many options available to you.
Debt Consolidation Loans: you can obtain a debt consolidation loan and this will help you lower the costs of your debt and pay them down faster. It's a simple process, basically what you try to do is swap your high-interest debt accounts with one, lower interest loan. You can accomplish this by obtaining a home equity loan or a second mortgage if you own property, or, you can refinance your vehicle to get access to cash and pay down your other, higher interest accounts.
Debt Consolidation Programs: by applying to a debt consolidation program you can let the experts do the negotiating for you – this can result in forgiven debt, reduced debt and more manageable monthly payments.
Improving your credit score
Always a smart move – and also a great way to relieve some of that Blue Monday stress – is to find a way to improve or re-establish your credit score. You can find some information and tips on that by reading this article. Also, the following two strategies below would offer great help as well:
Secured Credit Card: you can obtain a secured credit card, which works just like a regular credit card, and start building your credit score today.
Credit Rehabilitation Savings Program: you can [quite easily] qualify for a credit rehabilitation savings program and build up your payment history to establish or re-establish your credit score and put some money away in savings as well.
Want more advice? Then get in touch with us: click here.
---