The Best From 2012
By

Caitlin in News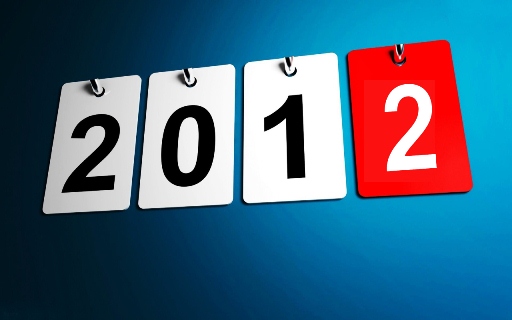 Let's take a look a back at some of our popular blog posts from 2012 and give you a chance to see what you've missed or revisit some useful resources.
We're going to break this list down into 5 sections (although some of these topics overlap).
#1 – Loans
There are a lot of different types of loans out there: payday loans, personal loans, unsecured and secured loans, car loans, equity loans, you name it. The trick is knowing which type of loan to apply for given your specific needs. Now, this idea doesn't apply for things like car loans or mortgages because those loans are more straightforward, however if you are looking for a $1000-$5000 loan, what are your options? What are your best options? How does your credit score affect your qualification? Well, we tried to tackle a lot of those questions throughout the year, and some of the articles that really stuck out are as follows:
– When should you consider private lenders?
– Bad credit loans
– Alternatives to payday loans
#2 – Infographics
Last year we were responsible for the creation of a lot of new resources, among which were two very popular infographics. The pair were responsible for facilitating the understanding of some very important and innovative home ownership products.
– Buying a house online
– Road to Home Ownership: Renting to Own
#3 – Debt
Debt is always a popular topic amongst our readers, especially the subject of reducing debt. Of course, reducing debt comes with a lot of benefits: increased wealth, increased credit ratings, improved loan eligiblity, etc. However, many Canadians are unaware of many debt reduction strategies available to them. The following 3 articles were a hit among many of our readers and customers, and our intention is to share this benefit with as many Canadians as possible. Here they are:
– How do I get out of debt?
– Do it yourself: Reducing your debt
– Dealing with collection agencies
#4 – Mortgage
2012 was an important year for mortgages, especially when you consider the introduction of the new mortgage rules back in July. However, beyond that, we also tackled a lot of little known bits of information that are actually vital to your success in your road to home ownership. Our most popular mortgage articles this year are as follows:
– What to do if your banks says no
– Bank loyalty means paying more?
– Line of Credit vs Second Mortgage
– The Ultimate Home Buying Guide
– What banks say they offer, vs what they really offer
#5 – Credit Score
Last but not least, our readers are always interested in information about credit scores. Whether its information explaining how a credit score is calculated, or an article explaining why credit scores are not the holy grail of loans, we've had you covered. Check out last year's hits:
– 5 ways to improve your credit score
– How is your credit score calculated?
---