5 Things Banks Don't Want You To Know
1. Brokers get special rates
This is a common occurrence and yet very few people know about it. While banks advertise their generic rates, in the background they reward mortgage brokers with exclusive products for the large amount of business they bring to the banks.
Banks like to reward mortgage brokers with better deals for their customers because mortgage brokers allow banks to save on costs. As mortgage brokers deal with the client, the bank saves on resources.
2. Bigger ain't better
The large size of the banks does not mean better products, better customer service or better chances of being approved. Actually, usually it equates to the opposite. You see, the large, corporate nature of the major banks slows their processes down. They require a lot of extra controls when they distribute loans and so that results in bland, standardized products and little flexibility. In other words, their size doesn't translate to better services.
3. Loyalty doesn't pay
That's right, that bank you've been visiting for the last 10 years every time you had to pay a bill or pull some cash out of your account will not reward you for your loyalty. Banks know that most customers don't shop around, and the truth is that by not visiting the competition you are really limiting yourself. Well, banks take advantage of this and you can be sure that they wont give you the best rate available in the market: they'll set you up with the highest rate they think you'll take. After all, unlike mortgage brokers, banks make higher margins when they issue high interest loans.
We have an excellent piece on this subject available to you right here.
4. That great rate they advertise? It's nice, but you can't qualify!
Banks save their best rates for their mortgage brokers and high-caliber clients, and the rates they do advertise are extremely hard to qualify for. If you don't fit directly into their mold, they are not going to qualify you for that great rate you want. Instead they'll qualify you for a higher rate.
Of course this has to do with their qualification guidelines. But the point we are trying to advocate here is through the banks qualification is tough and getting what you want is even tougher.
5. Fees, fees and more fees
Maintenance fees, overdraft fees, statement fees, cheque fees, request fees, account review fees, online banking and access fees, there are all kinds of fees that a bank will charge you. Most of these are hidden, never mentioned to you at signing, and you never hear about them or even know of them until you're charged with them.

The picture says it all!
---
★
★
★
★
★
Rating of 5/5 based on 2 votes.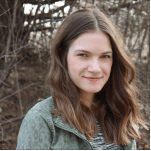 Posted by
Caitlin Wood
in
Mortgage
Caitlin graduated from Dawson College in 2009 and completed her Art History degree from Concordia University in 2013. She started working as a freelance writer for Loans Canada right after University, eventually working her way up to Chief Content Editor. Her work has led to a large expansion of the company's content department and she manages a staff of talented writers who are passionate about educating Canadian consumers about credit, debt, and all things personal finance. With over five ...
---