When Can I Have Financial Freedom? And Other Financial Questions to Ask Yourself
By

Caitlin in Money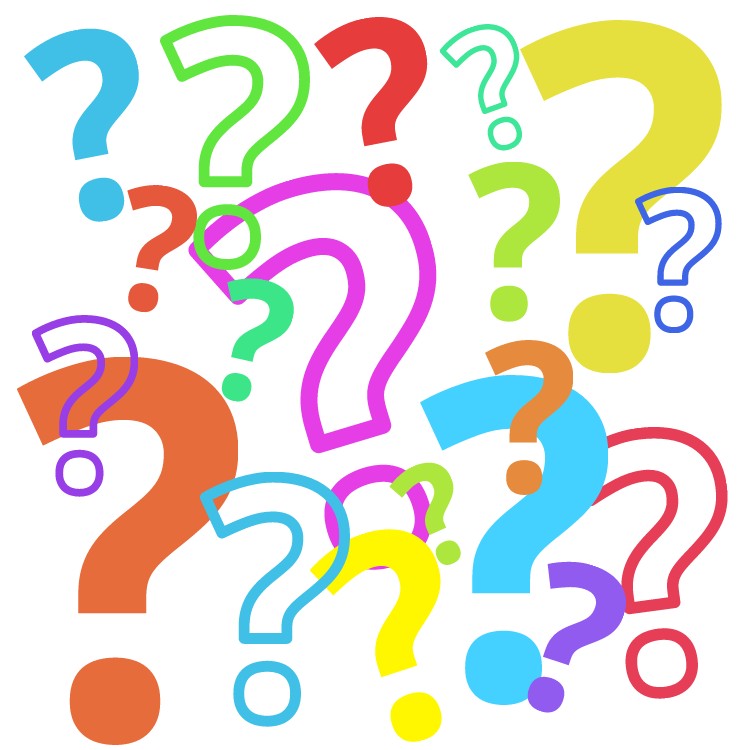 Debt, income, credit cards, savings, emergency fund and retirement, these are the ultimate personal finance issues, the ones we all have no matter who we are or how much money we make. So let's get down to the bottom of these issues and concerns by asking ourselves some serious questions.
We've compiled a list of what we think are some of the most important and even most difficult questions concerning personal finance that you need to ask yourself. If you have too much credit card debt, if you're worried about the future, if you want to achieve a goal or if you're trying to get your unnecessary spending under control. Read through these questions and think about your own current circumstances, answer them as honestly as you can and then learn from those answers.
How is my debt truly affecting my life?
Everyone knows that carrying around too much debt, whether it's consumer debt, student loan debt or even mortgage debt is not a good idea. But do you know how much your current debt load is actually affecting your day to day life? Figure it out because once you realize just how much it's holding you back we know that you'll have all the motivation you need to start paying is off, quickly.
Looking for debt management help? Check out this infographic.
Would unemployment completely ruin my finances?
Job loss is not an uncommon occurrence, people all across Canada lose their jobs every day, people who have families to take care of and people who have loads of debt they're trying to pay off. So if you lost your job would you have enough money to be able to live until you were able to find a new job, even if it takes you months?
Emergency funds are like the new personal finance buzz term, everyone talks about them and everyone recommends them (including us, they really are a great idea). Job loss is one of the reasons why you should have an emergency fund, it's there to help you stay afloat when you're no longer receiving a steady income.
Is that "budget" I created two years ago actually helping me?
That budget you quickly scribbled out on a random piece of paper one Sunday afternoon two years ago, yes that budget we know you have one. Have you actually been following it? Do you even remember what you wrote down? Chances are that budget is doing you no good, so create a new one. One that's actually useful, one that's practical and one what you're more likely to stick to and not simply forget about.
Why am I afraid to look at my credit card bill every month?
Is it because you've maxed it out again buying things you don't need? Or is it because you've been unable to make more than your minimum payment for over a year and you're afraid of how high your interest charges are going to be. Whatever the answer is you need to face your debt head on, if you're ever going to pay it off you need to know what you're dealing with.
Why can't I control my spending?
Are you can emotional shopper? Do you like to spend your money to deal with stress? More likely than not there is a specific reason why you have a spending issue. If you want to change that you need to figure out why you can't control your spending.
What changes can I make to start controlling my spending?
If you're able to figure out why your spending is out of control, the next step is to implement some changes. Maybe you spend the majority of your paycheque shopping online late at night. Stop visiting those sites; replace that behavior with something else. Whatever your trigger is, learn to identify it and then choose to do something else.
What is consumer debt and how to manage it? Here.
Do I have real tangible financial goals for the future?
Setting financial goals for yourself should help you create a budget, spend responsibly and invest appropriately. Even if your goal is as simple as you want to start saving $200 a month, setting that goal will keep you accountable and maybe even jump start some much needed changes to your financial life.
Am I making enough money to accomplish all the goals I have?
Let's say you've set yourself some real tangible goals for the future, do you make enough money to achieve them in a reasonable time period?
Are my goals worth working more hours or changing my job?
If you answered no to the previous question, it's time to figure out exactly how important those goals are to you. If you don't make enough money to achieve your financial goals are you willing to change jobs, work more hours or get a second job? It all depends on the life you want to live. If your goal is to buy a house in 5 years, is it worth working on the weekends to achieve that goal?
I want to buy a house in 5 years, how am I going to accomplish that?
Crunch the numbers, plan it out and then start saving. If you want something enough you'll figure out how to accomplish it.
Is being a home owner a realistic goal anymore?
Did you crunch the numbers? Where they not what you expected? Or maybe the housing market in your province isn't exactly a buyer's market (we're looking at you Vancouver and Toronto). Being a homeowner isn't exactly as achievable as it used to be, so it's important that you figure out if it's still the right choice for you (Trying to decide if there is ever a right time to purchase a house? Click here)
What does financial freedom mean to me?
Are you looking for the ever so elusive financial freedom? First of all, your financial freedom is definitely different from everyone else's financial freedom. So you need to figure out what financial freedom means to you. Maybe it's retiring early, maybe it's being able to rent your own apartment without a roommate or maybe it's quitting your 9 to 5 job.
When can I have that financial freedom?
You figured out what financial freedom means to you right? Now when can you have that freedom? If you've gone through all of the questions above and answered them then you're one step closer to whatever your financial goals are.
The one piece of advice we can't stress enough is that you cannot ignore the state of your finances if you have goals you want to achieve or issues you need to solve. Be frank, be honest and then get to work.
---