MNP Reviews, Ratings And Fees 2020
ADDRESS
200-4 Hughson St S
Hamilton, Ontario
L8N 3Z1
WEBSITE
https://mnpdebt.ca/en
MNP is a company that has dedicated 50 years to providing Canadians with solutions that help them manage their debt. They are a company of Insolvency Trustees that offer credit counselling and advice on a number of different debt-relief solutions. From simple financial counselling to personal bankruptcy, MNP's Insolvency Trustees help guide Canadians through the process.
How Do I Become a Client at MNP?
The answer depends on what kind of financial aid you need. After all, MNP offers a few different solutions. For example, two of their most prominent debt management techniques are consumer proposals and personal bankruptcies, neither of which can be administered without the help of a Licensed Insolvency Trustee.  
Although both solutions are legally binding and can be very effective at reducing your debt, as well as ending any collection penalties that you've been charged with, there are also certain criteria that you must meet in order to qualify.
A consumer proposal is only the right solution when you:
Have $5,000-$250,000 of unsecured (non-collateral) debt

Can prove that you cannot pay off your debt by any other means

Don't have or don't want to risk any assets

Can afford to complete your payment plan within 5 years

Have a steady source of employment to cover your payments and service fees

Can get by with damaged credit for several years (the incident will be recorded on your credit report for 3 years after your final payment)
Personal bankruptcy is only the right solution when you:
Have at least $1,000 of unsecured debt

Have tried every other solution and are now out of options

Can afford the monthly base contribution (roughly $200 a month)

Are comfortable with your assets being seized (possibly)

Are comfortable making surplus income payments (possibly)

Have a steady source of employment to cover your payments and service fees  

Can get by with bad credit and limited access to credit products (the incident will be recorded on your credit report for 7 years after your final payment) 
What Information Could MNP Ask For?
While all of the solutions that MNP offers are different in their own respect, the overall goal of their agency is to help you reduce your debts and give you the knowledge to better prevent them in the future. For that to happen, you'll have to speak openly about your finances with one of their Trustees, who may also act as your credit counsellor. 
This is especially true during a consumer proposal or a bankruptcy, during which you'll have to provide specific personal and financial details, such as your:
Full Name

Date of Birth

Address

Phone Number

Debt Amount

Creditor Information

Income (monthly/yearly) 

Employment Status

List of Assets  
Luckily, MNP states that they will keep your information confidential. In addition, your first consultation should be free-of-charge and you're under no obligation to pay for their services. Essentially, your LIT will assess your current financial situation, determine whether you're an eligible client, then recommend one or more solutions that would work best for it. Afterward, the choice is up to you. 
What Makes MNP Stand Out?
In the end, your situation may not warrant a solution that's as drastic or financially harmful as a consumer proposal or personal bankruptcy. However, if your debt is still problematic but not totally unmanageable, you'll also find a few less impactful services in MNP's repertoire, including but not limited to:
Debt Consolidation Loan –

Apply for a loan, then use it to pay off multiple (eligible) high-interest debts, thereby leaving you with a single monthly repayment plan. While you'll have to qualify and be responsible for a loan, this can be one of the faster and cheaper ways of paying down debt. 

Informal Debt Settlement –

Instead of going through a legal process, a credit counsellor can negotiate with your creditors directly and offer them a one-time payment, sometimes for less than you owe. Although they aren't obligated to accept the offer or cease their debt collection efforts, some creditors might choose a quick settlement over a pricey, drawn-out court procedure.  

Credit Counselling Courses –

Learn how to budget properly and manage your debts through a series of consulting sessions. Generally, anyone can sign up for credit counselling, even if they don't have a lot of debt. During a consumer proposal or bankruptcy, however, the court will often assign mandatory credit counselling courses as part of your program.  
Consumer Proposals & Bankruptcies 
Despite consumer proposals and bankruptcies being quite damaging to your finances, both procedures can benefit you greatly when you would otherwise be suffering from months, maybe years worth of high-interest debt. That said, there are certain features of each procedure that may or may not match with your situation. For instance:   
Positive Features of Consumer Proposal
Your assets will not be seized to pay back your creditors 

A good LIT may be able to settle your debt for less than you owe

You can complete your repayment plan at any time without penalty 

Your credit will be affected for less time than a bankruptcy
Positive Features of Personal Bankruptcy
You can qualify with only $1,000 of unsecured debt

There is no maximum debt limit for eligibility

Some bankruptcies get discharged in as little as 9 months

Instead of paying your creditors back, any qualified debts are cleared completely
What Costs Could Be Involved When Working With MNP?
Remember, as with most credit counselling agencies, your first consultation with MNP shouldn't cost you a penny. Service fees will only apply once you sign up for any of their solutions. Keep in mind that those fees can vary greatly depending on how much financial help your case actually requires.  
Let's use bankruptcy as an example: 
During the average bankruptcy, one of the first costs that you'll encounter is a mandatory base contribution to the court of around $200 a month for nine months.

On top of that, you might have to make "surplus income payments" over several months, possibly years (if your income surpasses the provincial/territorial limit). 

If you owe enough, your assets could be seized as part of your payments. In the worst-case scenario, this could lead to your vehicle being repossessed, your home being foreclosed, or even the money in your RRSP account being drained.

Not to mention that you might have to hire an attorney to oversee the case, as well as cover any fees your Licensed Insolvency Trustee charges. 
All this said some simple credit counselling courses or a debt consolidation loan could be feasible for anyone dealing with moderate financial issues. However, because their service costs can vary, they aren't listed on the MNP website, so be sure to get an estimate from your LIT before you sign any contracts. 
What Questions Should I Ask a Licensed Insolvency Trustee?
Besides the overall cost of whatever procedure you're thinking of applying for, there are a few other questions that you should be asking an MNP representative before you purchase any of their services, including but not restricted to:
Will debt management affect my credit?
Fortunately, credit counselling courses should not impact your credit in any way. That said, many of the debt management solutions that MNP provides could show up on your credit report for a number of years and have a negative effect on your credit score. 
Let's once again use bankruptcy as an example: 
A bankruptcy will generally be listed on your credit report for 6-7 years each time you file (6 years with Equifax or 7 years with TransUnion).  

During that time, any credit accounts that are involved with the process will receive the lowest credit rating of R9. Your credit score could also decrease rapidly into the 'bad' range (300-600).

Until you've repaired your credit, it will be very difficult to acquire new credit products, especially through banks and other prime lenders. Instead, you may only qualify for secured credit cards and small, high-interest loans. 

However, if you manage to use these high-interest products responsibly for several months, your credit should gradually improve over time. 
What debts are eligible for coverage? 
Different debt management procedures have different regulations. For instance, depending on the size, a basic debt consolidation loan can help cover almost any kind of debt you have, as it is not a formal legal procedure. 
However, only unsecured debts are eligible for coverage under the terms of a consumer proposal or bankruptcy. A secured debt, on the other hand, cannot be included.
Examples of Unsecured (Eligible) Debts:
Credit Cards

Unsecured Loans or Lines of Credit

Traditional Student Loans 

Non-credit bills (utilities, phone, etc.)
Examples of Secured (Ineligible) Debts:
Mortgage payments

Home Equity Loans or Lines of Credit (HELOC)

Federal Student Loans

Vehicle Loans

Legal Fines (tickets, lawsuits, etc.)
What Are The Benefits and Drawbacks of Applying With MNP?
Like any credit counselling service, there are various pros and cons to signing up with MNP depending on your unique circumstances.
Benefits of MNP:
They have numerous offices located across Canada

The first consultation is free

Debt management can help you repair your finances and credit over time

They offer several types of debt management courses & procedures

Licensed Insolvency Trustees can negotiate with your creditors on your behalf
Drawbacks of MNP:
Their service costs may be too high for you to comfortably afford

Many debt reduction procedures can negatively affect your finances and credit

Some solutions may not be possible in every province

 
Services
Offered Services
| | Product Details |
| --- | --- |
| Consumer Proposal | You will work with one of MNP's Licensed Insolvency Trustees to create a plan that will allow you to be free of debt by paying only a portion of your unsecured debts. Your LIT will negotiate the terms of the proposal with your creditors so that it is fair for both of you. |
| Personal Bankruptcy | If you have a crushing amount of debt and think you need to declare bankruptcy, speak to one of MNP's LIT to go over your financial situation to assess if there are other options available for you. If bankruptcy is the only choice you have, MNP will help you file all the documents needed and guide you through the process. |
Reviews
Reviews & Ratings
Is MNP legit or a scam? See what others have to say.
Would not recommend to anybody, look elsewhere for your financial needs. Don't even give 1 star but site won't let you give zero rating. I... read more
This is a trusted service provider in Canada.
---
The provider displayed on this page has not endorsed this listing.
Review Widget
Want to show off your rating on your website? Copy the code below to embed our review widget on your website.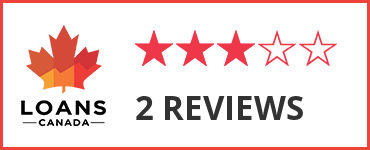 Learning Center
Videos
Learning Center
Infographics
Learn everything you need to know about getting a credit card payment deferral.