Loans, Credit, Mortgages and Financing in Toronto
Toronto is Canada's largest city with a population of 2.8 million and growing. It ranks fourth among the most populated cities in North America after Mexico City, New York City and Los Angeles. The Greater Toronto Area (GTA) has an even larger population of more than 6 million. Half of the population of Toronto was born outside of Canada, thus making the city one of the most diverse in the world. Toronto is an international business, finance, art and cultural leader. This city also unfailingly ranks as one of the world's most liveable cities every year.
Fun Facts
Over 30% of Toronto's population speak a language other than Canada's two official languages, English and French. In places like Little Italy, Little Portugal and Chinatown you'll find dual language street signs.
Yonge Street in Toronto was at one point considered to be the longest street in the world, that's not the case anymore.
The Toronto Zoo is the largest zoo in Canada. There are 491 different species represented by 16,000 individual animals.
The city is connected by the largest underground walkway in North America called PATH. It links 30 kilometres of shops, restaurants, parking garages, subway stations and a railway terminal.
Statistical Analysis
| | |
| --- | --- |
| Population | 2.8 million |
| Average Family Income | $71,210 |
| Average Price of House | $627,395 |
| Provincial Income Tax | 5.05% on the first $40,922 of taxable income |
| | 9.15% on the next $40,925 |
| | 11.16% on the next $68,153 |
| | 12.16% on the next $70,000 |
| | 13.16 % on the amount over $220,000 |
| Provincial Sales Tax | 8% |
| Unemployment Rate | 6.7% |
| Average Insolvency Rate | 3.2% |
Toronto Housing
The Toronto housing market has remained extremely strong throughout most of 2015 and should continue to be strong into 2016. This has without a doubt made Toronto a seller's market; Vancouver is the only city in Canada that currently has higher housing prices. The prices for both condos and houses are well above the Canadian average, population growth and restrictive land-use policies only add to the competitive nature of the market and we should see the prices continue to climb. Unfortunately the major issue with this type of housing market is that the prices may continue to grow past affordability. On the other hand Toronto homebuyers do enjoy some of the lowest mortgage rates in the country.
How to be a Responsible Consumer
Protecting yourself from consumer fraud, credit scams and identity theft should always be a priority. By learning how to be a responsible and conscientious consumer you'll be able to arm yourself with the information you need.
Keep an Eye on Your Credit Report. Your credit report contains all your financial and personal information. Including your employment record, credit card use, previous and present debts and marital status, this is all extremely valuable information and you should always make sure it is up to date.
Maintain a Healthy Credit Score. Maintaining a healthy credit score will give you the financial freedom to pursue all your life goals. A high credit score will make applying for loans all the more easy and could potentially afford you more favourable interest rates.
Responsibly Manage Your Credit, Debts and Loans. Always pay your bills on time, especially credit card and loan payments. Only borrow money that you need and can afford to pay back. And If you're having difficulty keeping up with your bills get in contact with your lender or creditor right away.
Consumer Protection in Toronto
Consumer Protection Ontario works with both consumers and sellers to help regulate the marketplace solve any issues that might arise, investigate complaints and enforce legislation. For all the information you need on consumer issues in the city of Toronto contact Consumer Protection Ontario for visit their website.
Consumer Protection Branch, Ministry of Consumer Services
5775 Yonge Street, Suite 1500
Toronto, Ontario M7A 2E5
Telephone: 416-326-8800
Toll Free: 1-800-889-9768
Phone (TTY): 416-229-6086
Phone (TTY) 2: 1-877-666-6545
Fax: 416-326-8665
Email: consumer@ontario.ca
Website: www.ontario.ca/consumerprotection
Protecting Your Personal Information
Always keep all of your personal information private; never share more information than you need to. Keep an eye out for strange charges on your credit accounts or errors on your credit report. If you think you might be the victim of identity fraud or a credit scam get in contact with the two major Canadian credit reporting agencies (Equifax and TransUnion).
Equifax Canada Inc.
Toll-free: 1-800-465-7166
www.consumer.equifax.ca
TransUnion of Canada
Toll-free: 1-800-663-9980
www.transunion.ca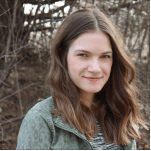 Posted by
Caitlin Wood
in
Geo
Caitlin graduated from Dawson College in 2009 and completed her Art History degree from Concordia University in 2013. She started working as a freelance writer for Loans Canada right after University, eventually working her way up to Chief Content Editor. Her work has led to a large expansion of the company's content department and she manages a staff of talented writers who are passionate about educating Canadian consumers about credit, debt, and all things personal finance. With over five ...
---