Loans, Credit, Mortgages and Financing in Edmonton
By

Caitlin in Geo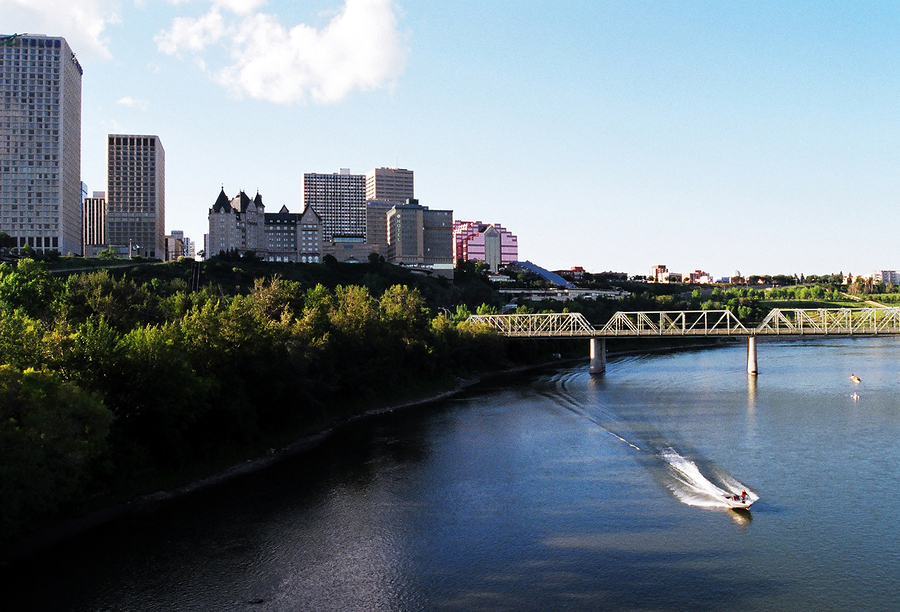 Edmonton is Canada's fifth largest city with a population just shy of one million. The city first started as a Hudson's Bay Company fur trading post in 1795. But today it's home to one of the largest malls in world as well as several large-scale oil sands companies. Edmonton has a diversified economy; it's more than just an oil town, both the mining and biotech industries have a strong presence and it has one of Canada's strongest labour markets. Edmonton is also Canada's festival city. Residents and visitors have more than 30 festivals to choose from annually.
Fun Facts
Geographically Edmonton is at the center of the province of Alberta and is therefore the main supply and service center for the oil stands.
Based purely on its geographical area, Edmonton is one of the largest cities in North America.
Every year Edmonton experiences almost 2,300 hours of sunshine and in June the city typically gets 17 hours of daylight every day. This makes Edmonton one of Canada's sunniest cities.
The city is home to the NHL team the Edmonton Oilers. The team has won the Stanley cup five times and is the first team that Wayne Gretzky played for.
Statistical Analysis
| | |
| --- | --- |
| Population | 877,926 |
| Average Family Income | $ 96,030 |
| Average Price of House | $368,874 |
| Provincial Income Tax | 10% of taxable income |
| Provincial Sales Tax | n/a |
| Unemployment Rate | 5.5% |
| Insolvency Rate | 2.3% |
Edmonton Housing Market
The economy in Edmonton is based largely on oil, falling oil prices in the last year have resulted in the cool down of the housing market. Previous to 2015, 2013 and 2014 had both been extremely busy years for the Edmonton housing market. Unfortunately when a city is largely dependent on one resource, if that resource starts to waiver so will the housing market. Edmonton has become a rare buyer's market, making it a great place to purchase an affordable home but a difficult place to sell one, as not only are the prices declining below the average market price, so are sales. Unless oil prices start to rebound the trends we see in the housing market this year should continue into 2016.
How to be a Responsible Consumer
Protecting yourself from consumer fraud, credit scams and identity theft should always be a priority. By learning how to be a responsible and conscientious consumer you'll be able to arm yourself with the information you need.
Keep an Eye on Your Credit Report. Your credit report contains all your financial and personal information. Including your employment record, credit card use, previous and present debts and marital status, this is all extremely valuable information and you should always make sure it is up to date.
Maintain a Healthy Credit Score. Maintaining a healthy credit score will give you the financial freedom to pursue all your life goals. A high credit score will make applying for loans all the more easy and could potentially afford you more favourable interest rates.
Responsibly Manage Your Credit, Debts and Loans. Always pay your bills on time, especially credit card and loan payments. Only borrow money that you need and can afford to pay back. And If you're having difficulty keeping up with your bills get in contact with your lender or creditor right away.
Consumer Protection in Edmonton
Service Alberta works with both consumers and sellers to help regulate the marketplace solve any issues that might arise, investigate complaints and enforce legislation. For all the information you need on consumer issues in the city of Calgary contact Service Alberta for visit their website.
Service Alberta, Consumer Contact Centre
3rd Floor Commerce Place
10155-102 Street
Edmonton, Alberta T5J 4G8
Telephone: 780-427-4088
Toll Free: 1-877-427-4088
Email: service.alberta@gov.ab.ca
Website: www.servicealberta.ca
Protecting Your Personal Information
Always keep all of your personal information private; never share more information than you need to. Keep an eye out for strange charges on your credit accounts or errors on your credit report. If you think you might be the victim of identity fraud or a credit scam get in contact with the two major Canadian credit reporting agencies (Equifax and TransUnion).
Equifax Canada Inc.
Toll-free: 1-800-465-7166
www.consumer.equifax.ca/home/en_ca
TransUnion of Canada
Toll-free: 1-800-663-9980
www.transunion.ca
---