Some amount of debt is necessary, as many of life's big expenses – such as a house, car, or college tuition – can be far too costly for many of us to pay for upfront and in full. In fact, a little bit of debt can actually be a good thing, as it can help consumers establish a healthy credit history and rating that will go a long way when they need to take advantage of loan and credit products in the future.
But too much debt can be crippling. There are many reasons why consumers fall into mounting debt. But whatever the reasons may be, something needs to be done to break the cycle and help consumers climb out of a dire financial situation that can end up badly.
While there are plenty of programs and options available to help consumers with their debt, debt settlement is one of them. Below, we'll discuss what debt settlement is to help you determine if this is the appropriate avenue for you to take, to deal with your debt issues.
11 questions everyone should ask a debt settlement company, click here.
How Does Debt Settlement in Saskatoon Work?
Debt settlement in Saskatoon is a type of program where a debt settlement firm negotiates with your creditors to slash the loan amount outstanding. With a reduction in debt load, there will be less to have to pay back, helping you get out of debt sooner. Depending on the specific factors involved in your particular situation, your loan amount can be cut down by anywhere from 20% to 80%.
Will Debt Settlement Negatively Affect My Credit Score?
Certain actions taken to deal with debt can have consequences on credit scores, like consumer proposals and bankruptcy. But can debt settlement hurt your credit score?
The way in which your credit score may be affected will depend on certain circumstances. That said, your credit score will likely suffer to some degree because your outstanding balance is being lowered without you actually having paid it down yourself.
While reducing your outstanding balance can alleviate your debt burdens, it can also affect your credit score. And the more your debt is reduced, the more of a negative impact it may have on your credit score.
However, it should be noted that your credit score would likely suffer anyway without having taken advantage of a debt settlement program. If your debts are so high that you can't pay your bills on time, your credit score will suffer.
But reducing your debt load to a more comfortable level will help ensure that you're better able to make timely payments. In time, this can be a good thing for your score.
Interested in more information about what affects your credit score? Click here.
Am I the Right Candidate For Debt Settlement?
If you're considering debt settlement, make sure you're a candidate first. Ideally, debt settlement Saskatoon is best suited for people who meet any of the following:
Have at least $10,000 of unsecured debt still owing

Struggle to make minimum monthly credit card payments

Have harassing collections calls to deal with

Don't want to file for bankruptcy

Barely making a dent in debt loads
Can I negotiate my own debt settlement? Find out here.
What's the Difference Between Secured and Unsecured Debt?
Debt settlement may be a huge help in terms of alleviating large piles of debt, but it's not applicable for all types of debt. More specifically, debt settlement is appropriate for reducing unsecured debt as opposed to secured debt. But what's the difference between the two?
Secured debt: This type of debt refers to any loan that is backed by collateral. A mortgage or car loan are examples of secured debt because valuable assets (home or car) backs up the loan. If the borrower default on loan payments, the lender has the option to take the asset back to recoup their losses.
Unsecured debt: This type of debt refers to loans that are not backed by any collateral. There is no valuable asset guaranteeing the loan. These can include personal loans or credit cards.
These are the top five reasons why Canadians are in debt.
How Will Debt Settlement Help My Debt Load?
If your income is barely enough to pay all your bills – leaving you with hardly anything leftover – then reducing your debt load would probably be extremely helpful in your financial life. Debt settlement is designed to help effectively reduce your overall debt load, which can leave you with more money at the end of the day to be put towards other expenditures, including saving for retirement.
With a skilled professional by your side, your creditors can be negotiated with the reduce your debt. Your specific situation and loans will be looked at carefully before negotiations proceed to determine what you can realistically afford in bill payments.
Using this information, a representative from the debt settlement company will make sure that you're comfortable making a specific lump sum offer to your creditors. They will also negotiate on your behalf to see if your creditors would agree to reduce your overall debt load.
Further, the interest rate associated with your current debt may also be negotiated to make your bill payments more affordable and to reduce how much you'll end up owing by the end of the loan term.
Pros and Cons of Debt Settlement in Saskatoon
A debt settlement program might be a great solution to help reduce debt loads, but it also comes with certain drawbacks that will need to be considered. Let's go over some of the pros and cons of debt settlement in Saskatoon.
Pros
Reduces your debt

Lowers your interest rate

Helps you effectively manage your finances

Reduces your

debt-to-income ratio

(DTI), which can be a good thing for your credit score

Puts a stop to collections calls
Cons
Your credit score may be negatively affected

You may have trouble securing a loan over the short term while the debt settlement is noted on your credit report

You could risk getting into trouble if you default on your payments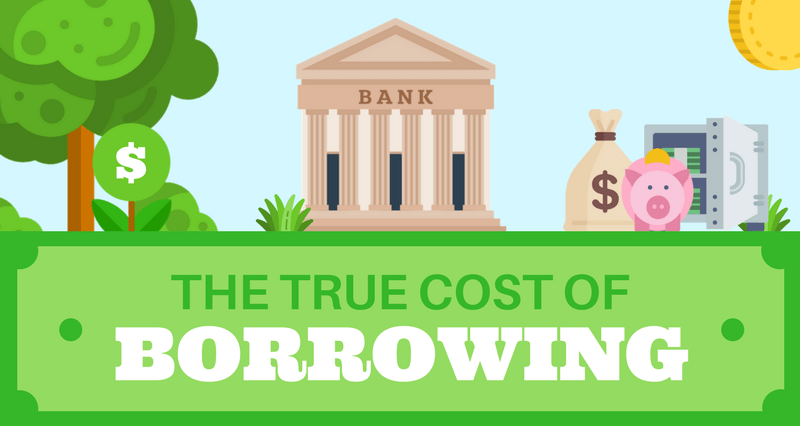 Do you know what the true cost of borrowing is? Check out this infographic to learn.
Alternatives to Debt Settlement
If debt settlement in Saskatoon isn't something that you think will help, there are other solutions available that may be of assistance to you in dealing with your debt, such as the following:
Credit counselling – This option doesn't actually lower your debt load for you, but it does give you the tools you need to make better choices so you can reduce your debt load on your own. A credit counsellor will work with you to establish a realistic budget and educate you on what can be done to improve your debt situation and even give your credit score a boost.
Debt consolidation – Many consumers may find it difficult to manage multiple debts at once. And if there are high-interest debts thrown in there, it can be tough to pay down. Debt consolidation may help in this situation and involves taking out one larger loan to pay off all smaller loans that you might have.
Usually, the rate on the larger loan is much lower than the highest rate you carry, making your new loan more affordable. Plus, having only one loan to pay off instead of several makes debt management more feasible.
Consumer proposal – This is usually the last step before filing for bankruptcy and involves asking creditors to forgive your debt. They may agree to pardon your entire debt or just a part of it. You would work with a Licensed Insolvency Trustee (LIT) who will file your consumer proposal on your behalf to see if your creditors agree to accept a lower outstanding loan amount.
Bankruptcy – The last resort to dealing with unending collections calls and pending lawsuits from creditors is filing for bankruptcy. If you take this route, your debts will all be forgiven, but at a price; namely, you'll need to surrender many of your valuable assets, and your credit score will tank for a minimum of 7 years.
Are You Ready to Settle Your Debt?
After careful consideration, you may have concluded that debt settlement is the right option for you. If that's the case, let Loans Canada help. We're seasoned in the realm of debt settlement and can connect you with the right debt settlement company to help you alleviate your debt issues. Get in touch with Loans Canada today!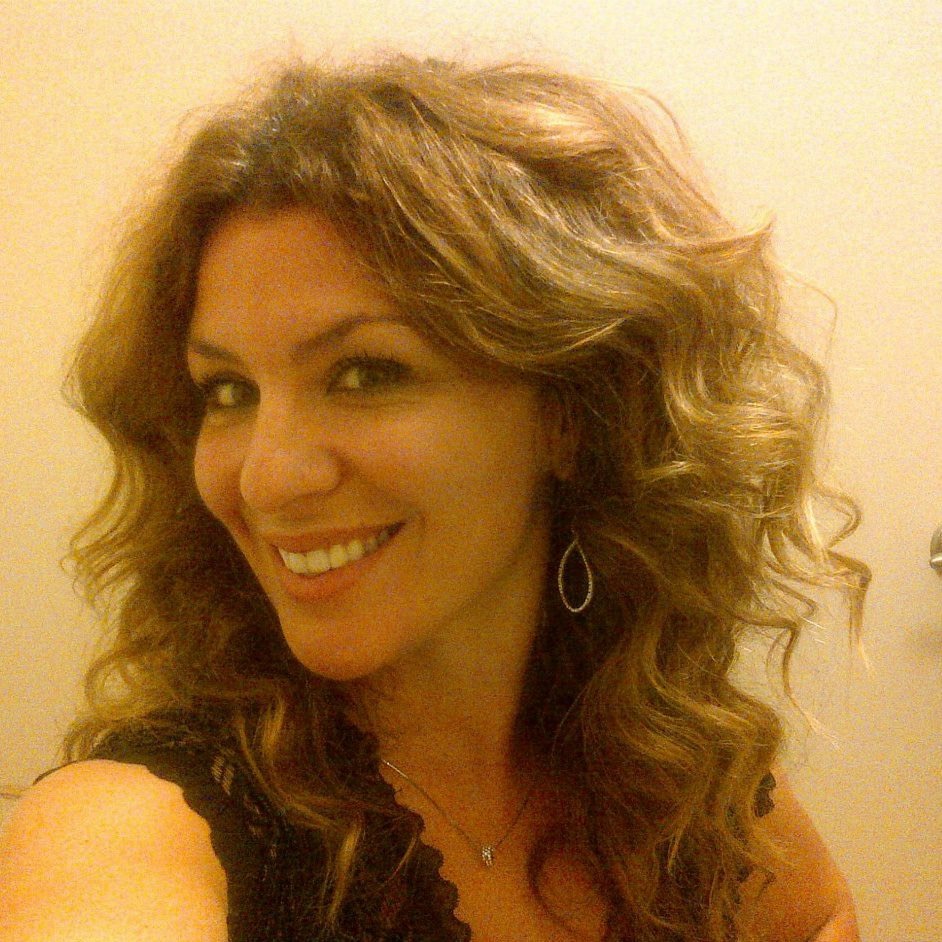 Posted by
Lisa Rennie
Lisa has been working as a freelance writer for more than a decade, creating unique content that helps to educate Canadian consumers. She specializes ...