Lethbridge, like most popular urban centers in Alberta, can be a pricey place to call home. The city's high cost of living, coupled with all the other daily costs you have to think about can make your financial situation a lot more stressful than it has to be.
In fact, your debts can get so bad that your choice of solutions will become severely limited. This lack of options may even put you in the position where you will have to file for a legally binding process known as a consumer proposal. Continue reading if you're interested in learning about this solution.
Exploring the Consumer Proposal Process
Although there are many other less drastic debt relief alternatives available in Canada, filing a consumer proposal is one of the avenues you can take when you have a serious debt load of $5,000 – $250,000. The process itself can only be administered and overseen by a trained and certified officer of the court, otherwise known as a Licensed Insolvency Trustee.
Essentially, a consumer proposal is a type of legally binding process that becomes a matter of public record under Canada's Bankruptcy and Insolvency Act. When accepted, this proposal allows you to pay your creditors back through monthly installments over a maximum period of 5 years following the starting date.
Although the actual amount that you end up paying will be based largely on your gross yearly income and can include several court-related fees, a favorable consumer proposal can significantly reduce the overall size of your outstanding debts.
A Step-By-Step Approach
While the terms and conditions of your own proposal will vary according to your particular financial situation, the process itself is relatively the same for every applicant and looks something like this:
You'll start by finding a Licensed Insolvency Trustee and meet with them regularly. They will describe the process to you, as well as explain any upcoming court duties you will face.

If it's considered your best option, the two of you will come up with a proposal that's fair for you and any lenders that hold a majority share of your unpaid debt.

The trustee will then send the proposal to the lenders and they will have 45 calendar days to either accept or deny the offer.

During the whole process, mandatory credit counselling sessions may become part of your court duties.

If accepted, you'll make monthly payments toward your trustee (who will send them to the lenders) until the full agreed amount is repaid. You may also be permitted to make larger or more frequent payments so that the process ends quicker (for more information about this,

click here

).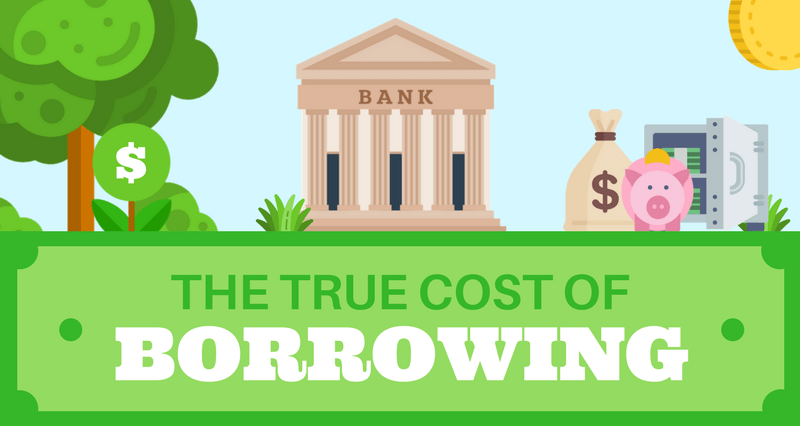 Interested in what the true cost of borrowing is? Check
this infographic
out.
Debts That Are Eligible for a Consumer Proposal
Keep in mind that filing for a consumer proposal is a serious legal procedure that you should not undertake unless you are certain that your particular situation calls for it. If you're having trouble making up your mind, it can help to speak to a financial advisor and ask them some basic questions.
For instance; is your debt actually eligible for the process?
Similar to many debt relief methods, there are some debt types that are and aren't eligible for coverage under the terms of a consumer proposal. In this case, the process must be limited to debts that are unsecured and do not involve any form of collateral. Eligible debts may also include those that relate to non-credit sources, such as common goods and services.
On the other hand, secured debts mean that a lender still retains temporary ownership over one of your assets, such as your home or vehicle. As such, they will not be eligible for the process. The same goes for debts that relate to certain legal or government sources. To know if your debt qualifies, take a look at the examples below.
Eligible Debts
Payday loans

Credit cards

Personal lines of credit

Unsecured loans

Non-federal student loans

Non-credit bills (utilities, internet, etc.)
Ineligible Debts
Mortgages

Home equity loans and lines of credit

Secured loans

Federal student loans

Vehicle loans

Lawsuits, traffic tickets, and other legal fines
Want to pay off your consumer proposal and start building credit faster?
Distinguishing a Consumer Proposal From a Bankruptcy
When it comes to the more drastic debt relief methods, there are two that are legally binding and become matters of public record. The first choice is to file a consumer proposal. Your second and final choice would be to declare personal bankruptcy.
Distinguishing between the two procedures can be somewhat confusing because they involve a somewhat similar process. Both tactics are meant to reduce your unsecured consumer debts through court assigned payments and neither can be conducted without a Licensed Insolvency Trustee.
That said, the procedures also differ in many ways. For example:
The Impact on Your Finances
As mentioned, a consumer proposal typically means you'll be making regular payments over several months, possibly several years if your debt is anywhere near the $250,000 limit. Since this can put significant strain on your finances for quite some time, a solid knowledge of budgeting will be key.
Contrarily, you can technically file for bankruptcy when you have $1,000 (minimum) of unsecured debt. There is no official limit for the amount of debt you can have in order to qualify. Also, depending on how much you owe and what your financial health looks like, you may be eligible for discharge in just 9 months, assuming you complete all your bankruptcy duties as assigned.
Although bankruptcy may seem less expensive at first, you will still have to make payments toward the court, which can include a base contribution of $1,500 – $2,000, plus numerous legal and administrative fees. If your gross monthly income is above a designated provincial threshold, you will likely need to make surplus income payments a well.
The Impact on Your Assets
One of the upsides of a consumer proposal is that none of your assets are at risk of being seized by the court. On the other hand, this is a major risk when it comes to bankruptcy.
Remember, by declaring bankruptcy, you are stating before a judge that you cannot pay your debts off through more conventional methods. Nonetheless, your lenders need to be compensated somehow and if it's not from your income, it will be from the equity in your properties.
Although cases are rare, a large enough debt can lead to your house being foreclosed or your vehicle repossessed. The funds can even be extracted from your RRSP account, as well as any windfall money you collect during the process (lottery winnings, inheritance, etc.) because it is not considered "earned income".
Did you know you can pay off your consumer proposal with a loan? Learn more here.
The Impact on Your Credit
Another significant difference between a consumer proposal and bankruptcy is the impact on your credit. That's right, both options will show up on your credit report and change the credit rating of any account associated with the process.
In the case of a consumer proposal, a record of the incident will be listed in your credit history for 3 years following the date of your final payment. During the ordeal itself, your credit accounts will all receive R7 ratings, which are reserved for borrowers who are making payments toward a special debt settlement arrangement.
A bankruptcy, on the other hand, will appear in your credit history for 7 years each time you file. In addition, your credit ratings will drop to the worst position of R9. The only other reason you would have this rating would be if you changed addresses without informing your lender.
Take a look at this infographic for more information about credit scores.
The Overall Impact
So, while a consumer proposal can lead to some pretty bad financial damage, bankruptcy will certainly have a larger and longer-lasting effect.
Despite a consumer proposal potentially stretching your debt out further than with a bankruptcy, at least your assets and income will be safe. And, although it will be tough to get approved by a new lender during a consumer proposal, it will be far tougher once you've gone bankrupt.
Before attempting either of these effective, but serious debt relief procedures, be sure to talk to an expert and confirm that they truly are your best options.
What happens if your consumer proposal is rejected? Find out here.
When to Choose a Consumer Proposal
Deciding whether or not to file a consumer proposal in Lethbridge can be tricky. On one hand, it can help you deal with a sizeable amount of debt in a practical manner. Then again, it's also a drastic procedure that can have a serious negative impact on your finances and credit for a long time.
It's best to only file a consumer proposal when you:
Have an appropriate amount of unsecured debt ($5,000 – $250,000).

Cannot deal with this debt using less impactful methods.

Are able to comfortably afford all payments involved, plus your daily living costs

.

Can get by without favorable credit products during and possibly after the fact.

Are willing to attend several credit counselling sessions.

Want to avoid the greater risks involved with declaring bankruptcy.
Considering a Consumer Proposal in Lethbridge?
If so, be sure to let us know. The experts at Loans Canada are here and willing to help you in your time of need. Contact us today for more information. The sooner you get started, the faster you can become debt-free and get back on track.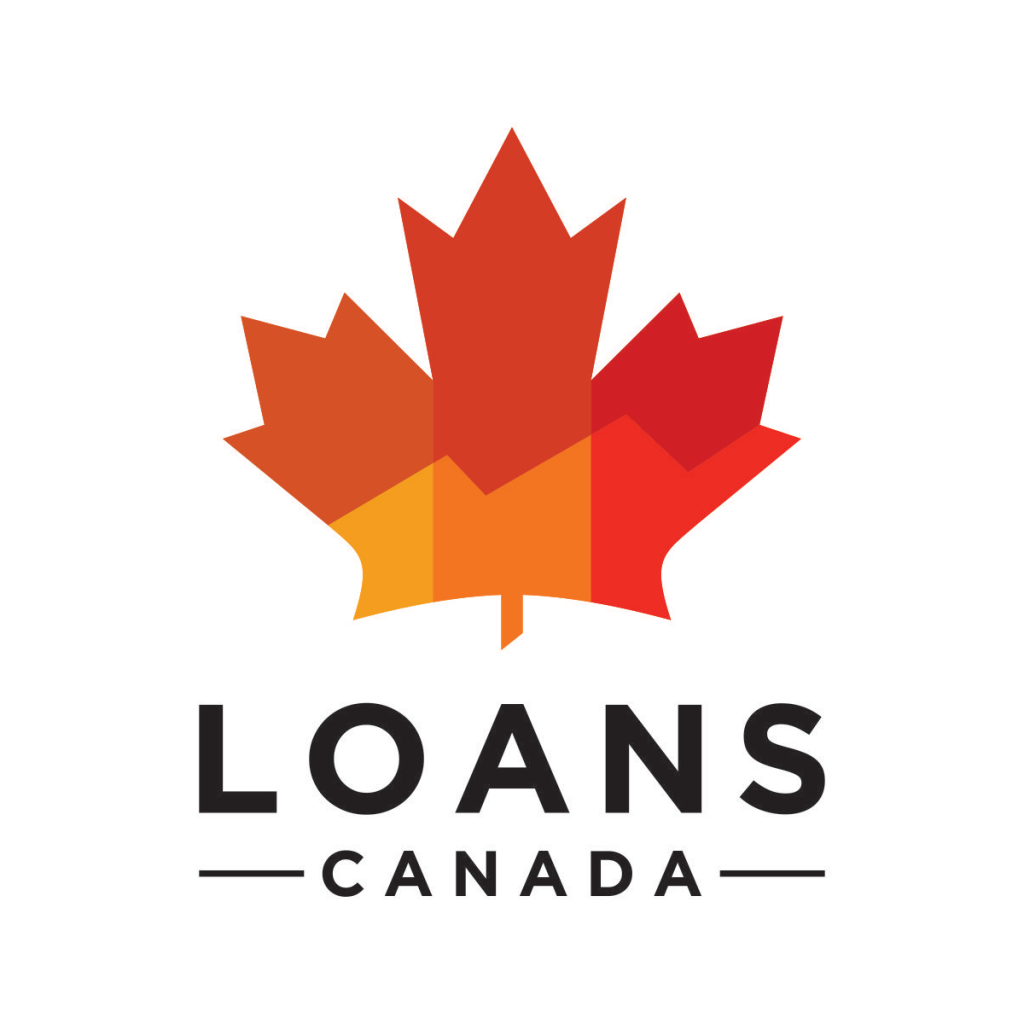 Posted by
Bryan Daly
Bryan completed the Cinema, Video, and Communications program in Dawson College and holds a Bachelor's Degree in English Literature & Creative Wri...