Why is it so difficult for young Canadians to save?
Money is important. It is important to you, me, and to Canadians all over the country. One particular group of people that the economy is really affecting is today's Canadian youth. When we look at the cause of so many young Canadians being unable to save money, we have to look to the economy itself. Unfortunately, there is still a lot of disagreement over the cause of the current economic conditions. We may not agree on a cause for today's economy, but we can agree on some of the effects of today's economy – including the ability for young Canadians to save for a mortgage down payment.
To start, the current economic conditions have created quite a competitive job market. With millions of Canadians unemployed, young Canadians all over the country are having to work extra hard just to try to find a job. In addition, when young Canadians do find a job, they are often of a lower salary. All of this competition has made it harder for young Canadians to save money.
Another contributing factor that is making it even more difficult for young Canadians to save money is the higher cost of education. Decades ago, it was quite affordable for any young Canadian to attend college. Now, the cost of education is so high, that many young Canadians are unable to afford going years into debt for their college education.
Finally, a couple additional contributing factors include the amount of money young Canadians spend on both cost of living as well as all of the attractive gadgets and services that are on the market these days. Today's youth is constantly bombarded with flashy advertisements for all sorts of technological products. The temptation from these ad's as well as the peer pressure from friends can lead any of today's youth to purchasing some of these unaffordable products.
When we look at some of the results of today's economy, it may seem hopeless for any young Canadian to be able to properly save up money. However, this is my message specifically to you young Canadians that are reading this. You can still build up a savings! Allow me to show you some more of the methods that you should follow:
First, you have to follow your budget closely. By following your budget, I mean follow every single dollar you spend. This may sound time consuming, but it can be accomplished quite easily with some of the budget websites that are available. Focus on setting spending limits in advance, so you will not spend more than you need to spend.
Second, look at your current expenses and see how you can reduce them. For instance, you can potentially reduce car insurance by removing some of the added extras. You can also lower your phone bill by lowering your text limit or some of the data you use. You can also lower your food budget by cooking and eating at more at home. If you really want to eat out, consider getting a pizza special at a pizza restaurant. Many restaurants will offer a couple pizzas at a discount. Take the rest of the food home, and heat it up over several days. Spending 20 dollars for 5 or 6 meals isn't so bad.
Third, leverage today's technology. There are various free budgeting applications available to you that you can use to save money.
Finally, avoid credit cards. If you really want to buy something on credit, go home and work out a way to make that purchase within your budget. If there is no way to accomplish that, then you shouldn't make that purchase (check out this piece on debt spirals). Credit cards can be a huge contributor to debt and can completely eat your savings. Nevertheless if borrowing money is a necessity, then seek advice from qualified professionals. It might help you save on the cost of borrowing (interest rate) or find alternative methods to find financing.
Good luck!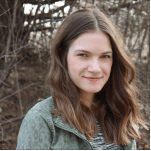 Posted by
Caitlin Wood
in
Advice
Caitlin graduated from Dawson College in 2009 and completed her Art History degree from Concordia University in 2013. She started working as a freelance writer for Loans Canada right after University, eventually working her way up to Chief Content Editor. Her work has led to a large expansion of the company's content department and she manages a staff of talented writers who are passionate about educating Canadian consumers about credit, debt, and all things personal finance. With over five ...
---